Cleaning your cat's teeth can be the bane of a cat owner's existence, especially if your cat is picky or fussy about which toothpaste brand or flavor it lets you use. Many brands are available, and finding a natural toothpaste product can be challenging.
However, there is a lot to learn before you decide on the best toothpaste option. For example, you may not always need to use toothpaste, and there are some recipes you can make at home to ensure your cat's teeth get a thorough cleaning.
Read on to learn more about the best natural cat toothpaste options available.
Jump to:
How Can I Clean My Cat's Teeth Naturally?
You can do many things to keep your cat's teeth clean. One of the best ways to maintain your cat's oral cleanliness is to brush its teeth. However, domestic cats are picky and may not want to sit still while you brush their teeth.
Fortunately, there are other ways to keep your cat's teeth clean. You can offer your cat a dental chew, which will help freshen its breath and kill disease-causing germs that may reside in its mouth.
Another option is to add a teeth cleanser to its water. Although some cats may not enjoy the taste, they may drink the water anyway and get cleaner teeth.
Monitor your cat to ensure it is drinking its water, however, since some cats may stop drinking if they suspect something is in their water bowl.
What Is an Alternative for Cat Toothpaste?
You may use gels or rinses instead of toothpaste, but your cat may not like them any more than it enjoys the taste of toothpaste. You may also use these options together if your cat refuses to allow you to use toothpaste during its oral care routine.
Use dental treats and other edibles sparingly since they may cause weight gain or cause your cat to stop eating its typical meals.
What Is the Safest Cat Toothpaste?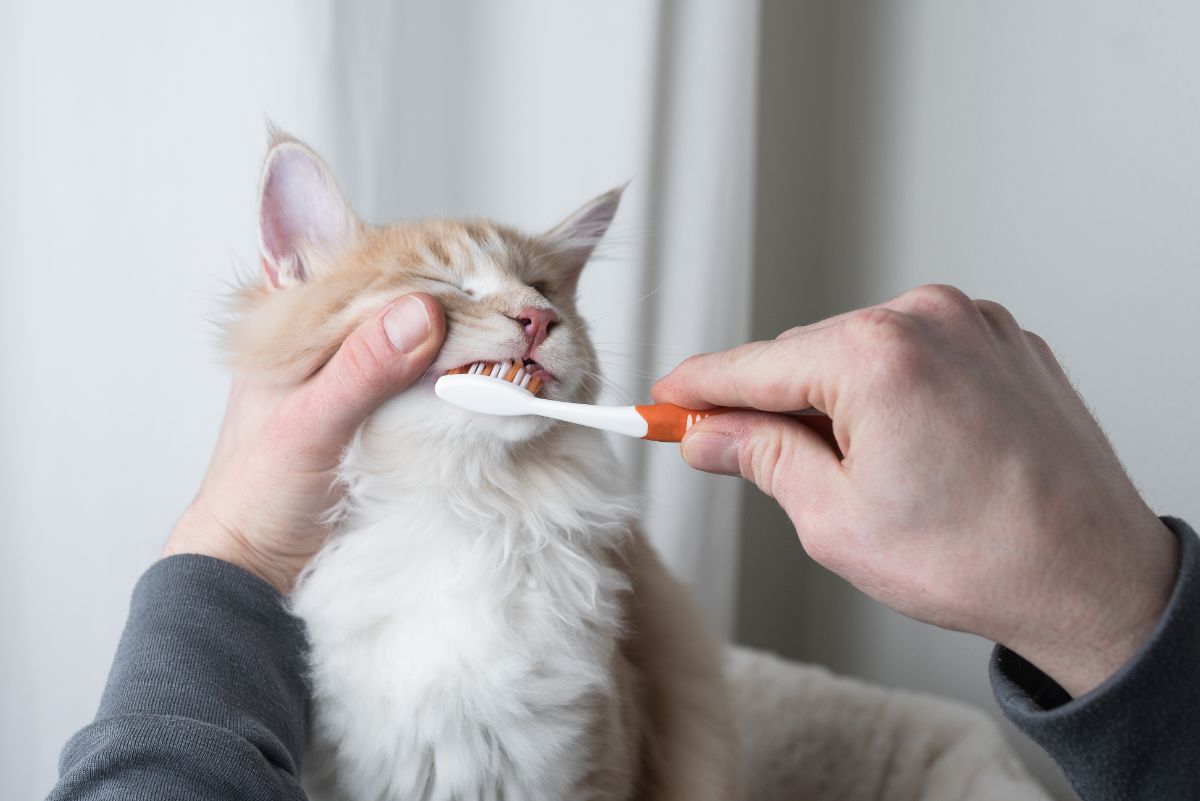 The number of options on the market for cat toothpaste can make choosing one difficult. However, the safest option for cat toothpaste is anything enzymatic. Enzymatic toothpaste has enzymes in it that help battle plaque and refresh breath.
This type of toothpaste will ensure disease-causing bacteria stays away and your cat remains as healthy as possible. Enzymatic toothpaste is ideal for preventing gingivitis, periodontitis, and tooth resorption.
Can I Make Cat Toothpaste at Home?
If your cat is too fussy or picky to use store-bought toothpaste, you have other options. For example, you can make your cat toothpaste easily. The only ingredients you need for the most basic cat toothpaste are the following:
Adding a tablespoon of baking soda to a teaspoon of water will form an abrasive paste that can scrub away plaque without an overpowering taste. Be careful not to add essential oils to your toothpaste. Cats have a strong sense of taste and smell, and essential oils may irritate your cat's delicate senses.
Can I Brush My Cat's Teeth Without Toothpaste?
You can brush your cat's teeth without toothpaste. Using water can help clear your cat's teeth of any plaque or stuck foods in its gums. However, without toothpaste, your cat may be plagued by germs or bacteria that could be causing silent diseases.
When possible, use cat toothpaste to battle bacteria. However, any brushing is better than no brushing, so you can go with or without toothpaste.
The 7 Best Natural Cat Toothpaste
Natural cat toothpaste will likely forgo harmful ingredients like artificial colors and dyes and may remove aluminum from the recipe.
Additionally, natural toothpaste may have a mild taste that can appeal to your cat. Read on to learn which brands have the best natural cat toothpaste options.
1. Pet King Oratene Brushless Toothpaste

Pet King Oratene Brushless Toothpaste is a perfect option for cats that have fragile or sensitive teeth and may not be able to withstand a brush.
For example, elderly cats may have a hard time sitting through their oral care routine and may need an oral gel to keep their teeth clean.
This product will help your cat's teeth stay clean without causing pain and includes enzymes to reduce plaque and battle gum disease.
2. Vetoquinol Enzadent Enzymatic Toothpaste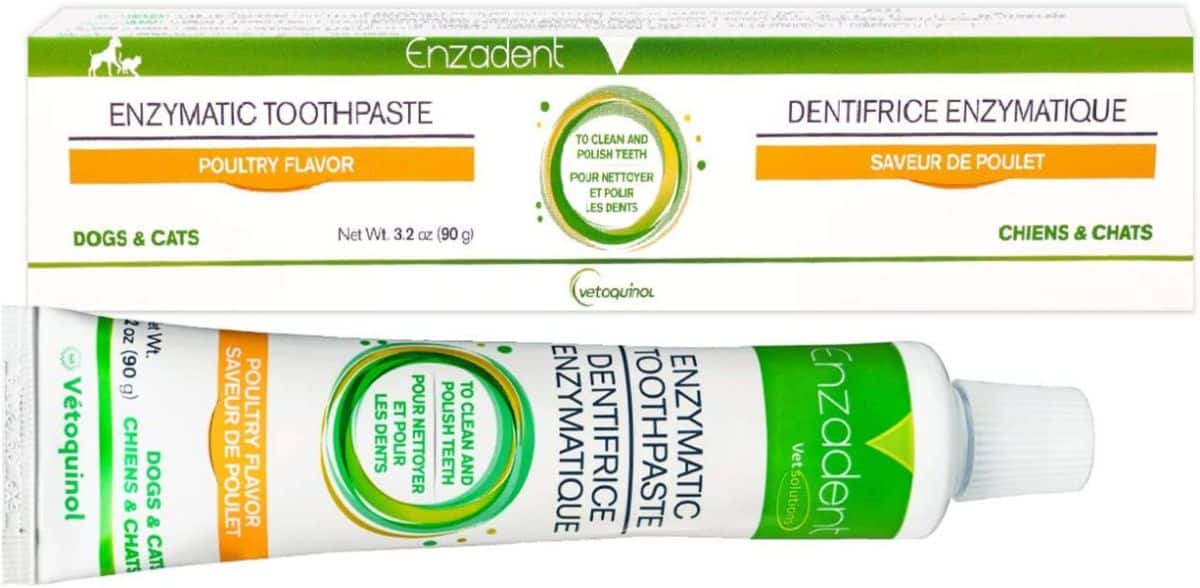 Vetoquinol Enzadent Enzymatic Toothpaste is a poultry-flavored toothpaste that your cat will love. This enzymatic toothpaste is ideal for eliminating bad breath, removing plaque, and eradicating tartar buildup.
This product is designed to remove debris and food buildup without causing pain or burning sensations in your cat's mouth. You won't have to worry about rinsing because this product is safe for your cat to swallow.
3. TropiClean Enticers Cat Teeth Cleaning Gel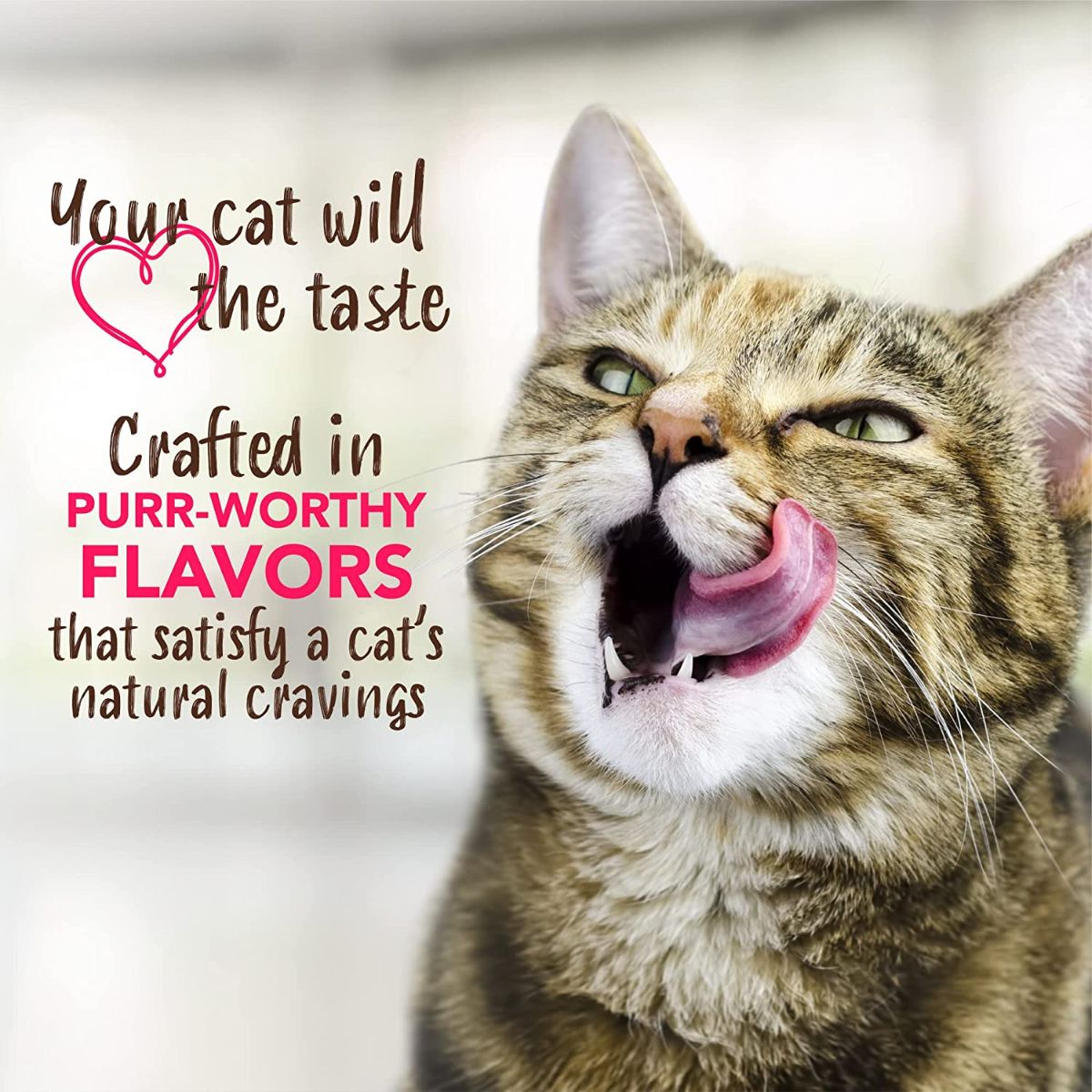 The TropiClean Enticers Cat Teeth Cleaning Gel is ideal for cats who don't like to have their teeth brushed but enjoy the taste of chicken. This gel can be used as toothpaste, but you can also simply apply the gel and forgo the toothbrushing part.
This gel has a honey chicken flavor and claims to destroy nearly all the plaque-causing bacteria typically found in a cat's mouth.
4. HIBOS Cat Toothpaste Pen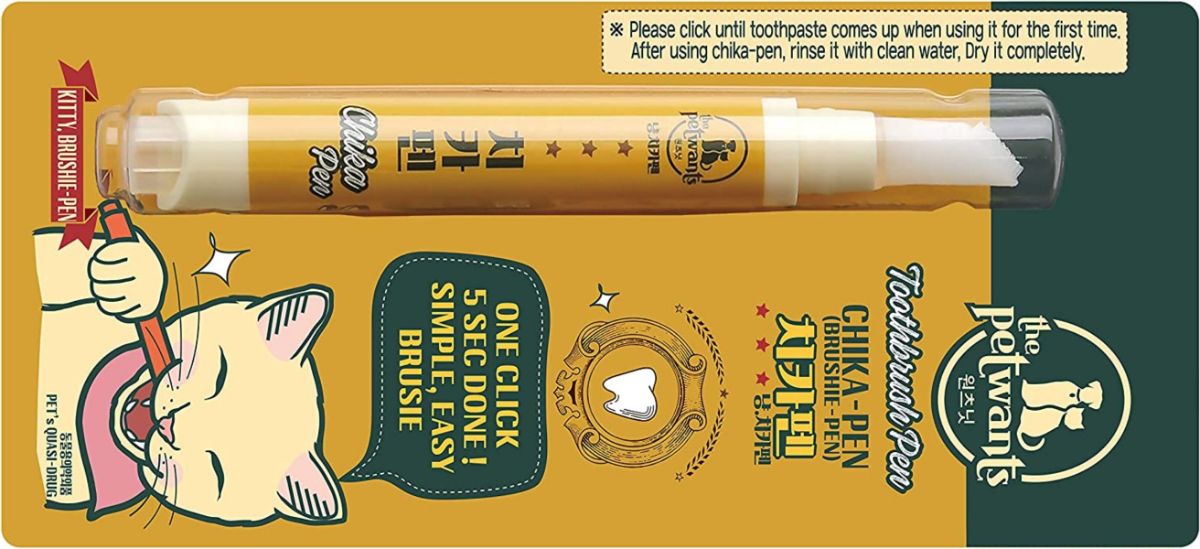 Sale
HIBOS Cat Toothpaste Pen is a perfect tool for quick and easy teeth brushing, especially for fussy cats. This pen is easy to use and will enable you to clean your cat's teeth in less than ten seconds.
This product is made with natural ingredients like taurine, honey, coconut oil, and rosemary.
5. Arm & Hammer Dental Kit

Sale
The Arm & Hammer Dental Kit comes with a long toothbrush for your cat and an enzymatic toothpaste that your cat will enjoy using. This toothpaste tastes like tuna but leaves a fresh mint scent that won't overpower your cat's delicate senses and leave them feeling nauseous or sick.
This product uses only the most natural ingredients so you won't have to worry about your cat getting sick or being exposed to harmful chemicals.
6. Nylabone Advanced Oral Cat Dental Kit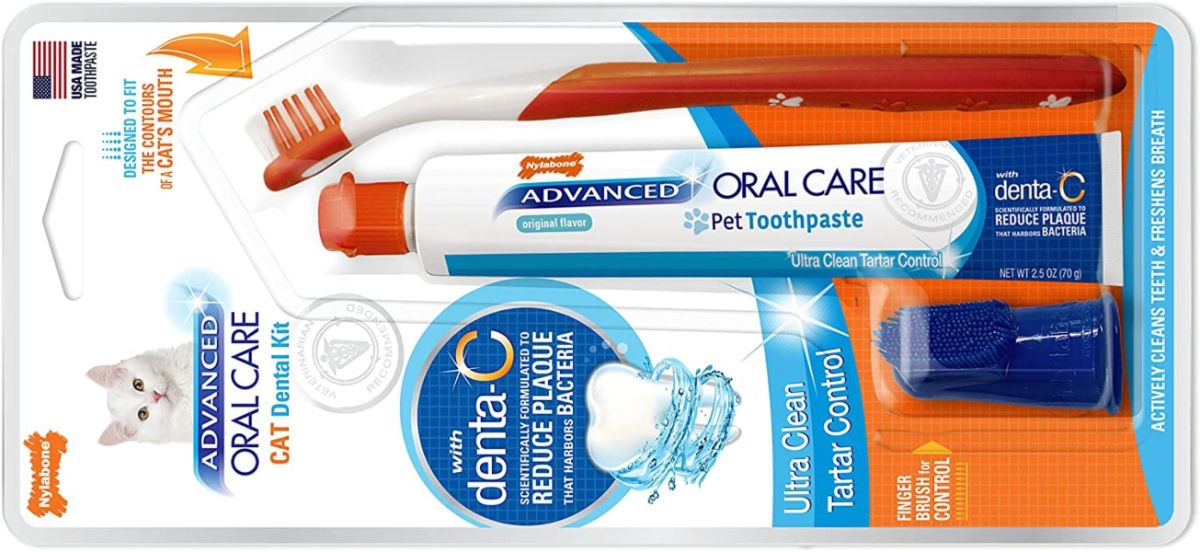 The Nylabone Advanced Oral Cat Dental Kit contains a neutral-flavored toothpaste that will help your cat feel secure and underwhelmed.
This formula was designed to reduce plaque and bacteria and control tartar buildup, making it a perfect companion for cats who dislike strong scents or flavors.
7. Virbac CET Enzymatic Toothpaste

Virbac CET Enzymatic Toothpaste is often recommended by dental and veterinary professionals who see cats with dental diseases often.
This product will keep plaque away and make your cat's breath much fresher. Additionally, this toothpaste is abrasive enough to remove debris without causing harm and won't foam. This product is safe for daily use if your cat requires more regular cleaning than average.
Final Thoughts
Finding a toothpaste option for your picky or fussy cat can be challenging, especially for new cat owners who may not know what to look for in their cat's toothpaste.
Look for a toothpaste option that has natural ingredients and doesn't use any artificial colors or preservatives that could cause your cat long-term harm.
Read the ingredient label on your cat's toothpaste to ensure there are no strong scents or flavors that could make it nauseous or sick.
You may want to invest in your ingredients and make a homemade cat toothpaste option if one of these best natural cat toothpaste products isn't right for you and your cat.