Maine Coons have a reputation for their massive paws. Not only are they big, but the paws on these kitties are super adorable as well!
Here are 22 Maine Coon paws photos that will put a big smile on anyone's face.
Jump to: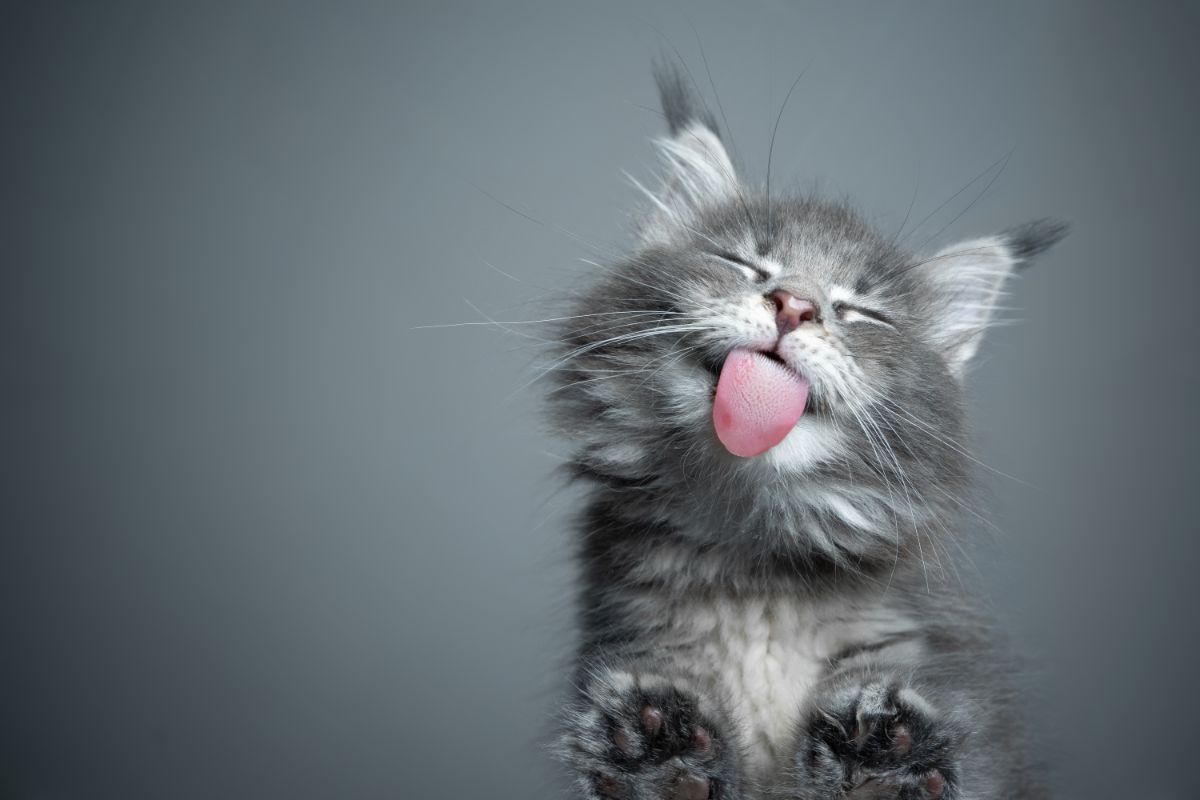 Not all cats have pink paw pads. This tabby Maine Coon has a set of dark brown toe beans to match its blue-gray pelt.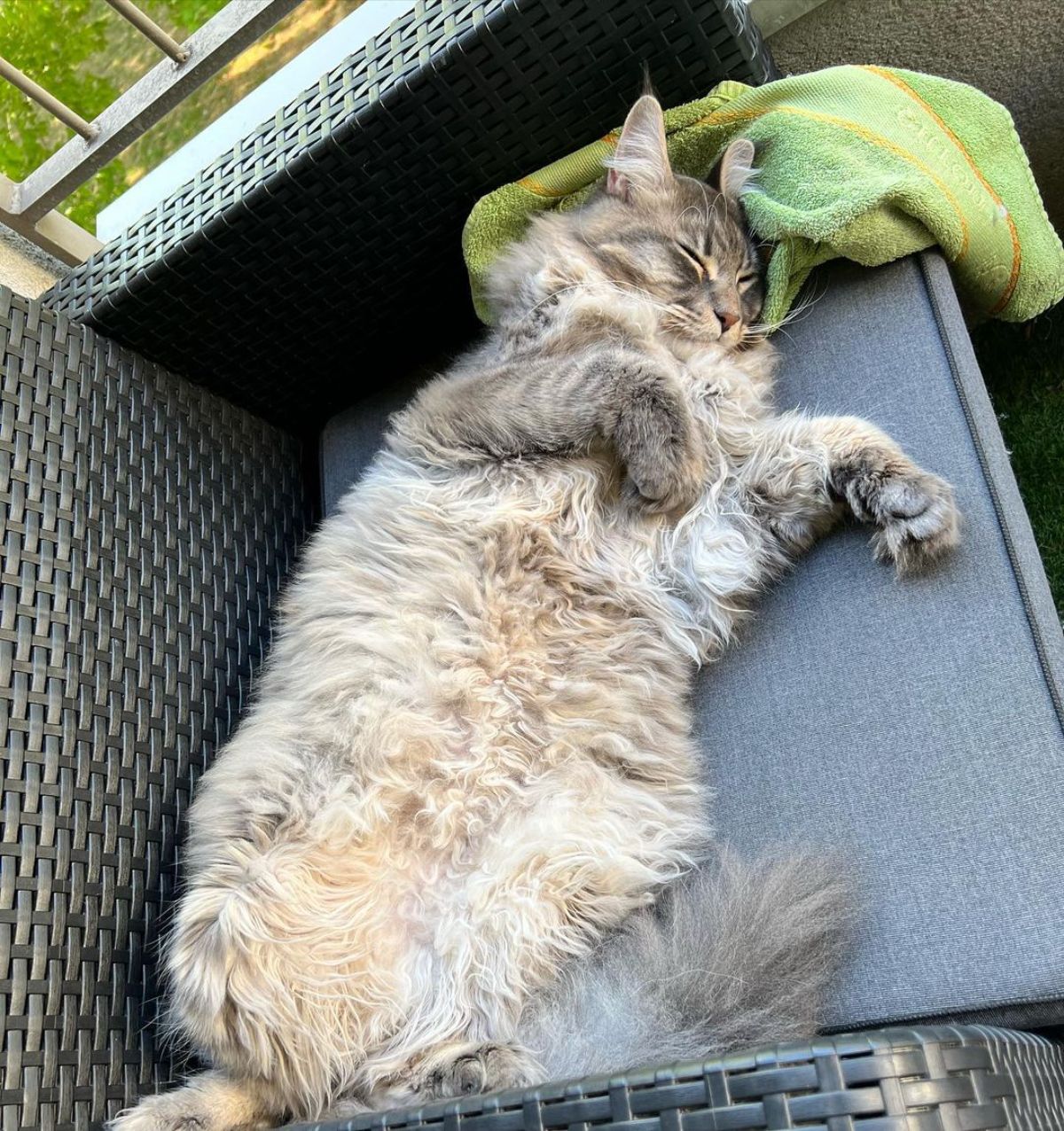 When a cat sleeps face-up like the one in this photo, it's the perfect opportunity to glimpse those adorable little paws.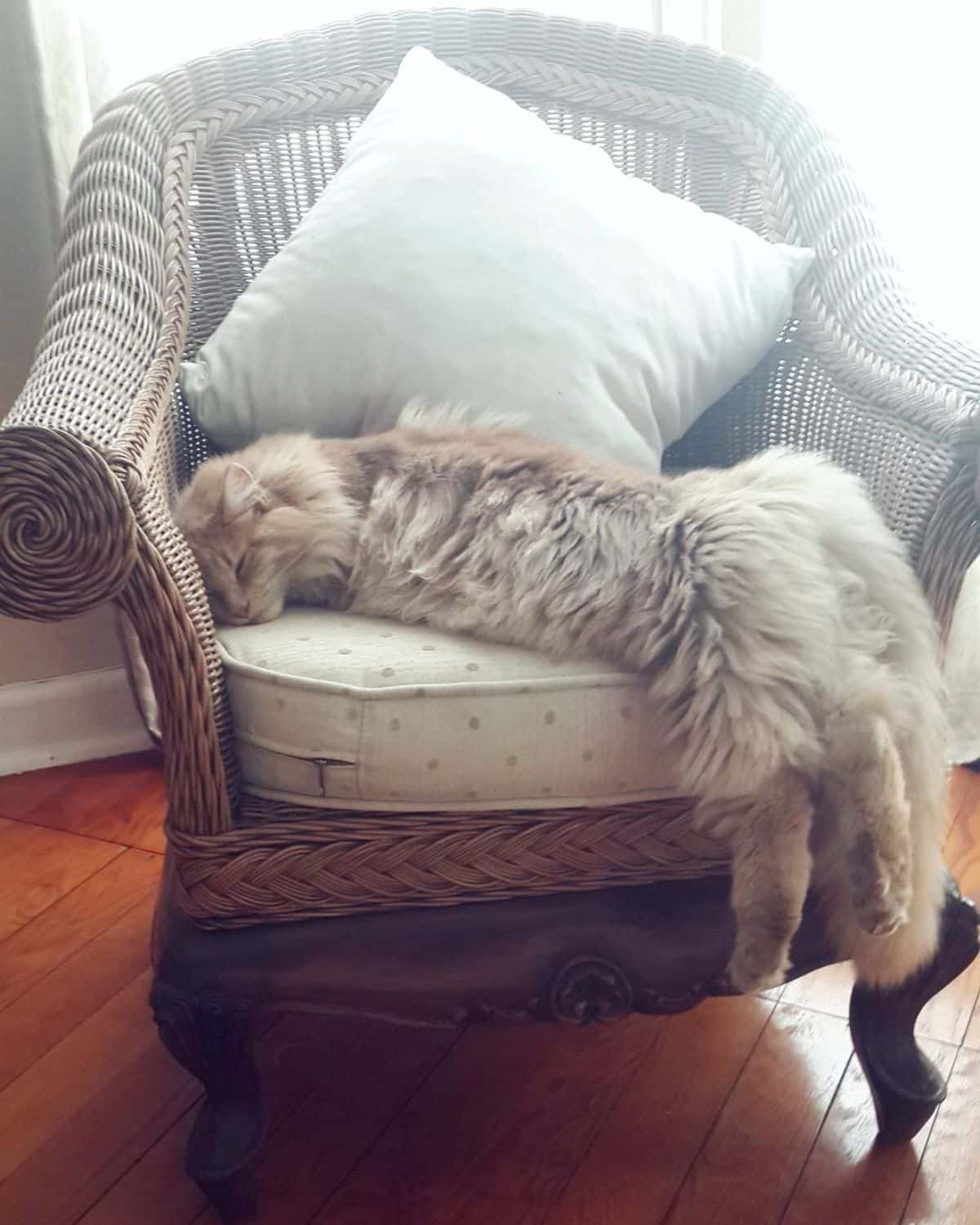 Cats can fall asleep in some pretty unusual positions. This Maine Coon has decided to let its paws hang free as it catches some Zs.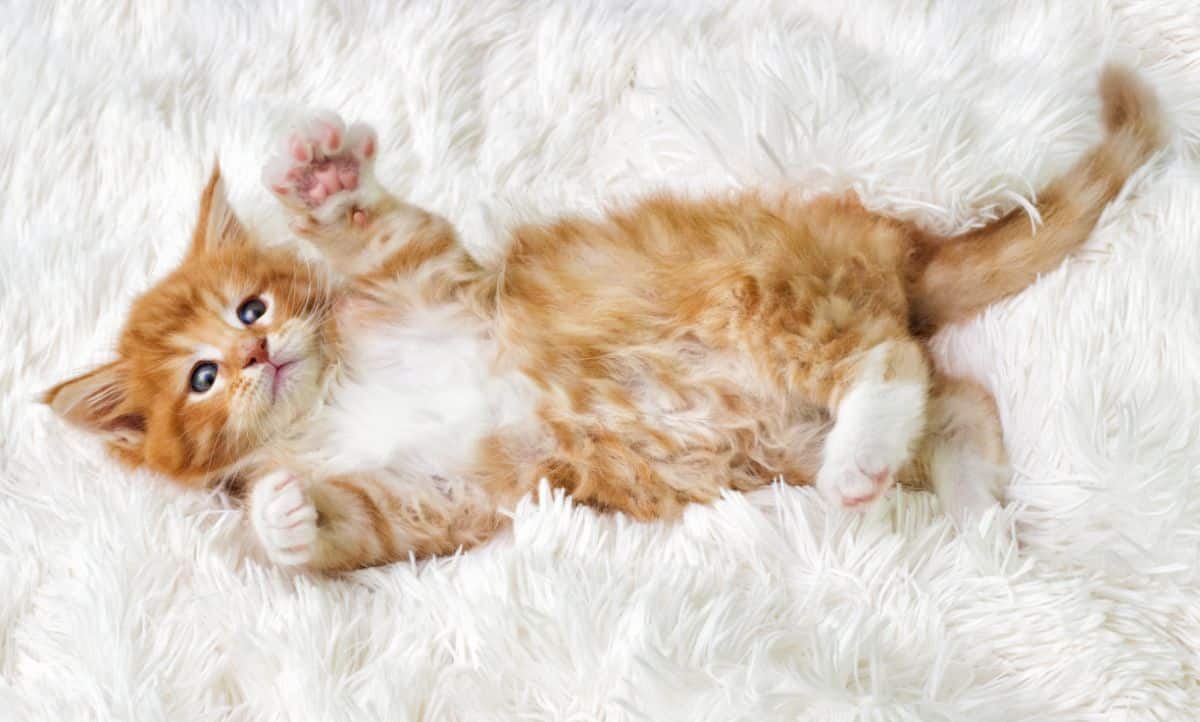 A playful Maine Coon kitten with a white and ginger pelt shows off its bright pink toes. Looks cozy!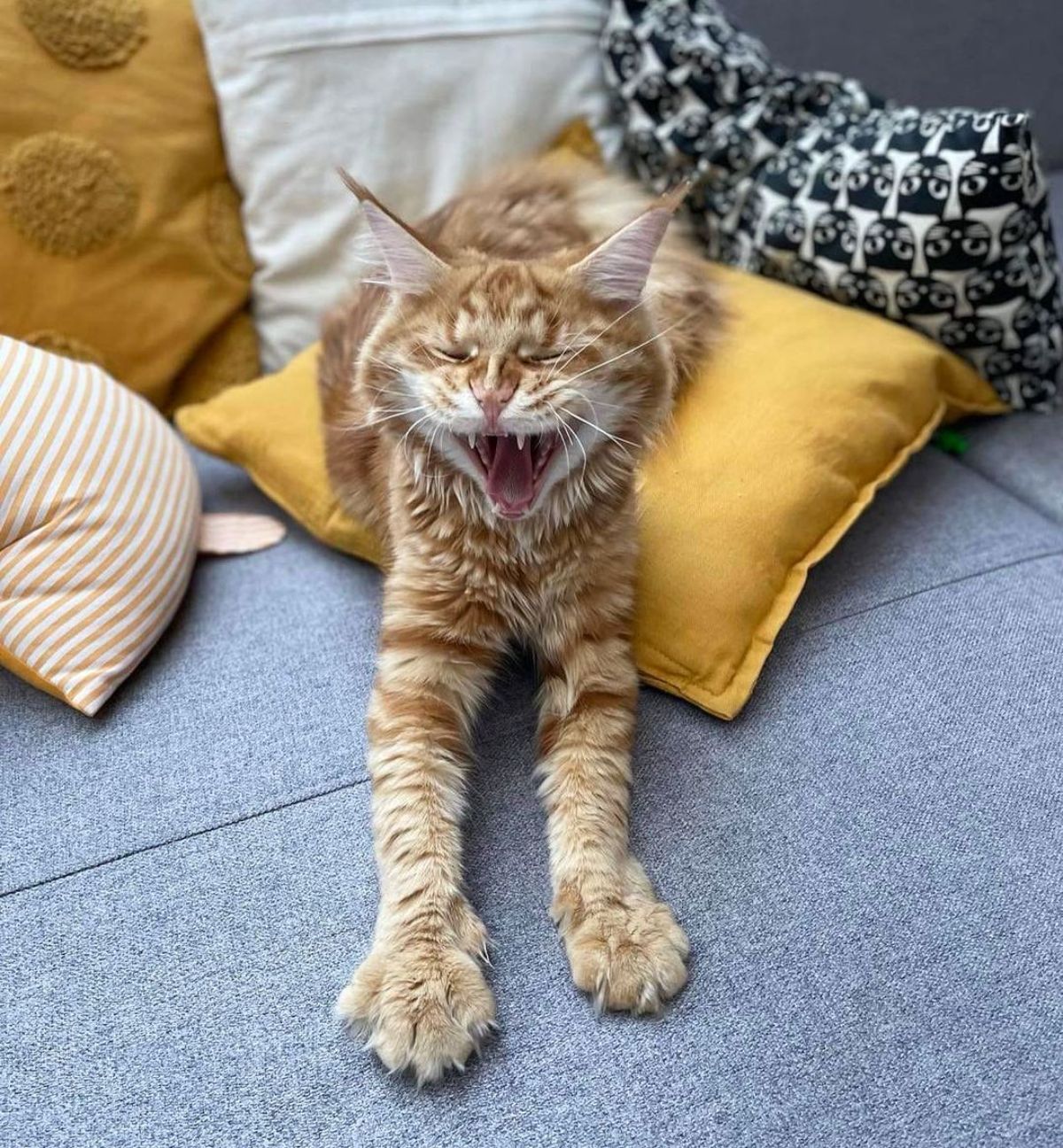 You must be a quick photographer to snap a photo of a Maine Coon mid-stretch! This ginger kitty is stretching his furry toes and giving a big yawn.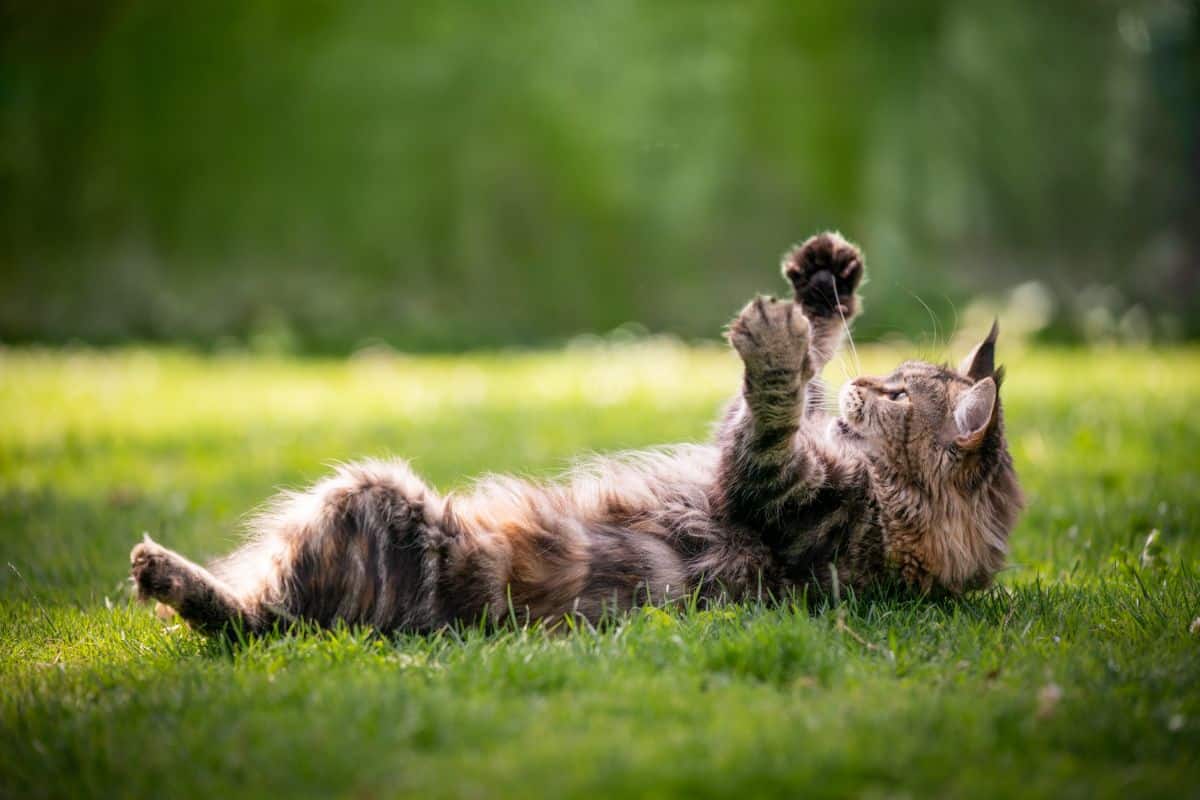 When a Maine Coon is eager to play, it'll put its big furry paws to good use—just like the tabby cat in this photo. They're prepared!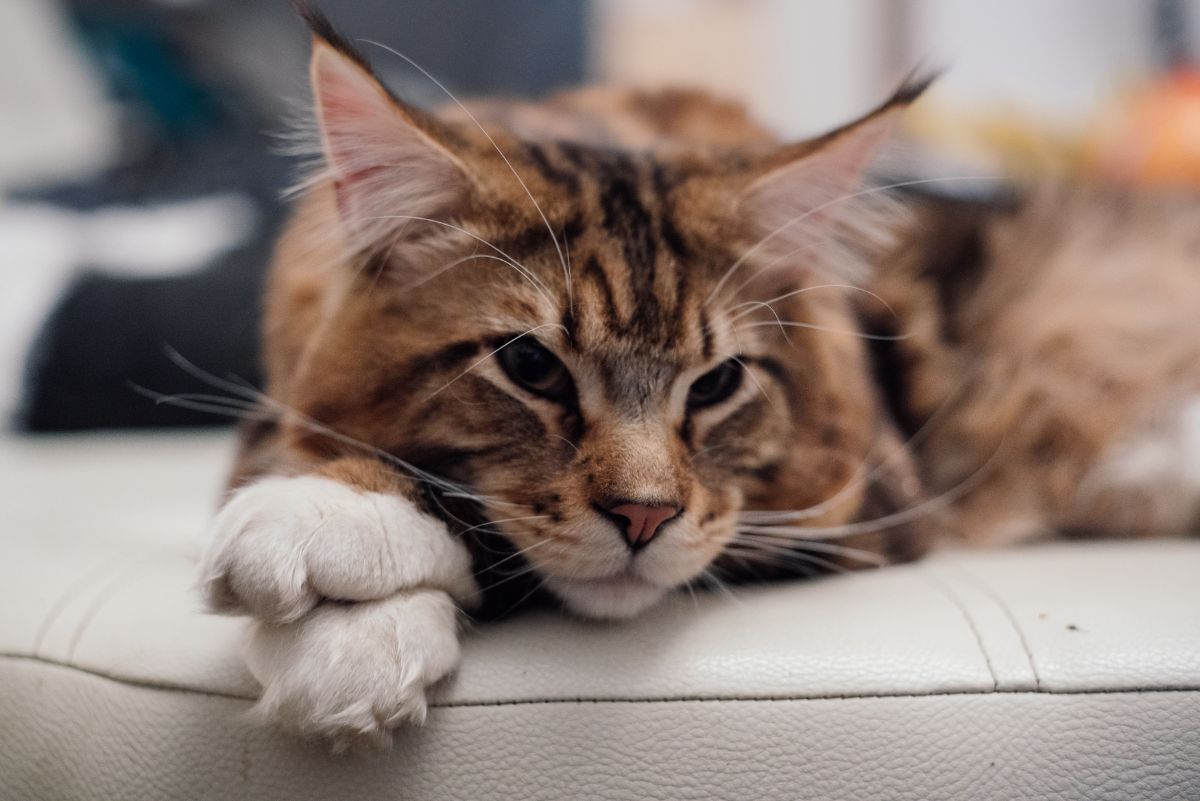 The relaxed Maine Coon in this photo uses its big white paws as a fuzzy pillow. A portrait of elegance.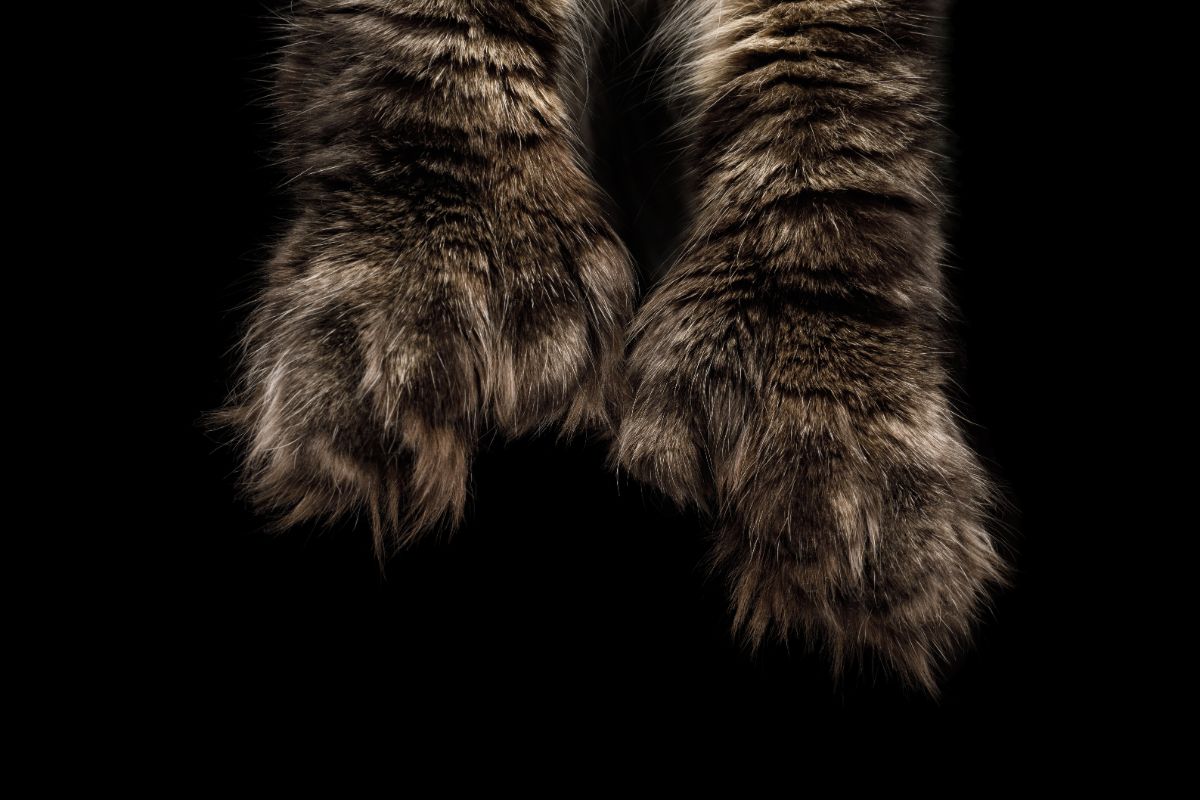 This closeup of a Maine Coon's feet shows just how big and fuzzy these cats' paws can be.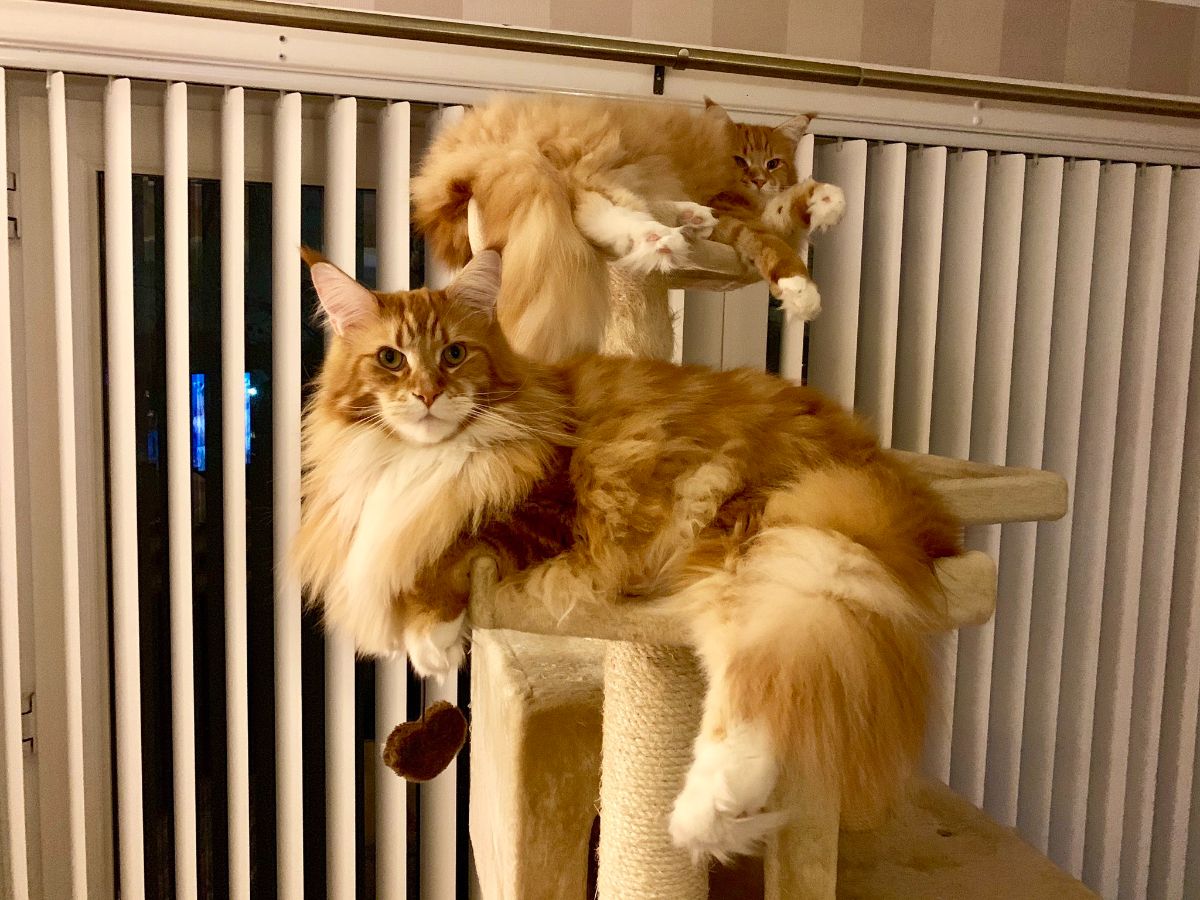 A pair of ginger Maine Coons relax on a cat tree, showing off their fluffy fur and bright pink toe pads.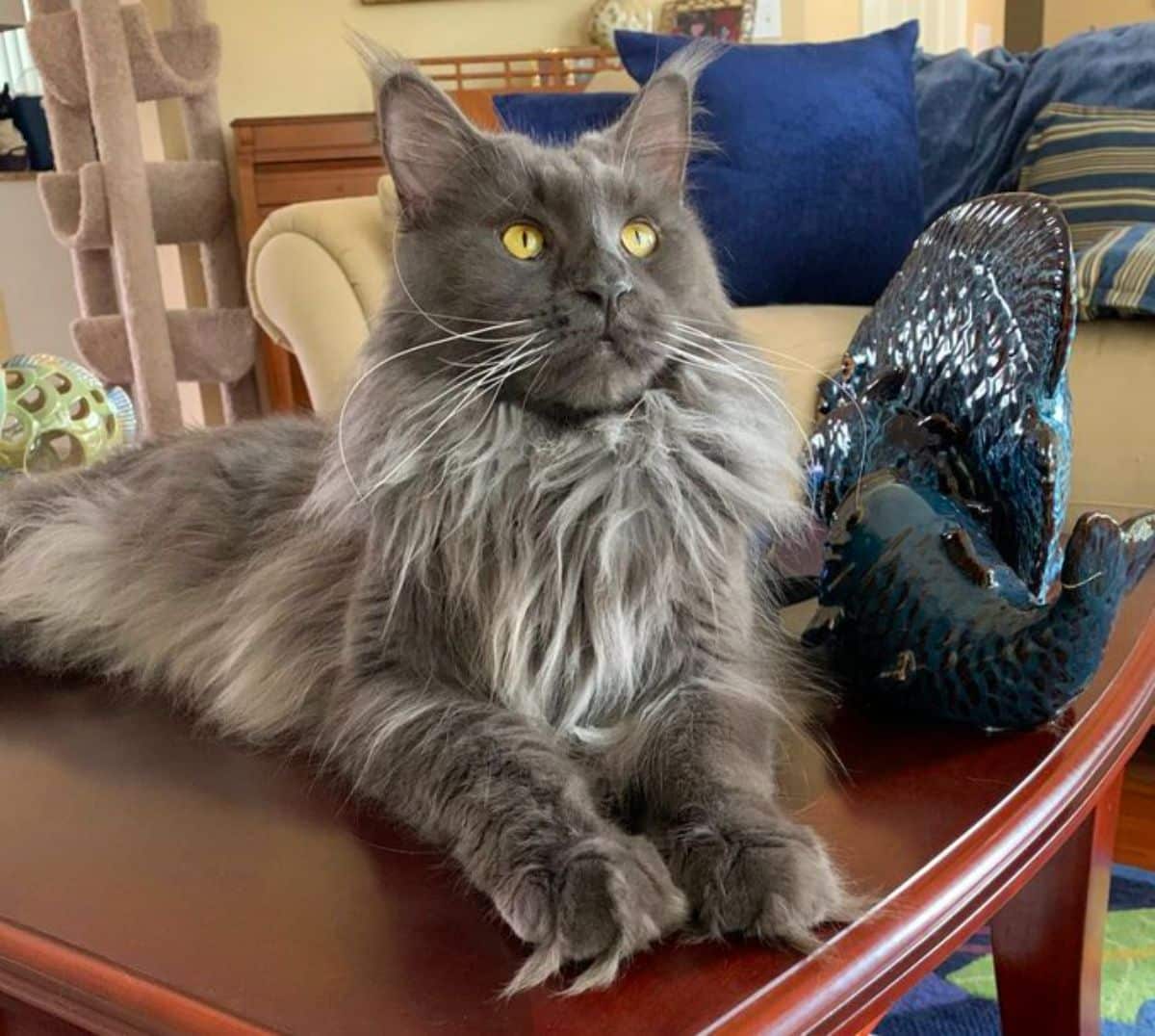 Take a look at the long fur tufts on these big paws! This striking trait is fairly common in Maine Coons.
A silver Maine Coon rests her big paws in a very ladylike pose. If there's one thing these cats are good at, it's looking elegant!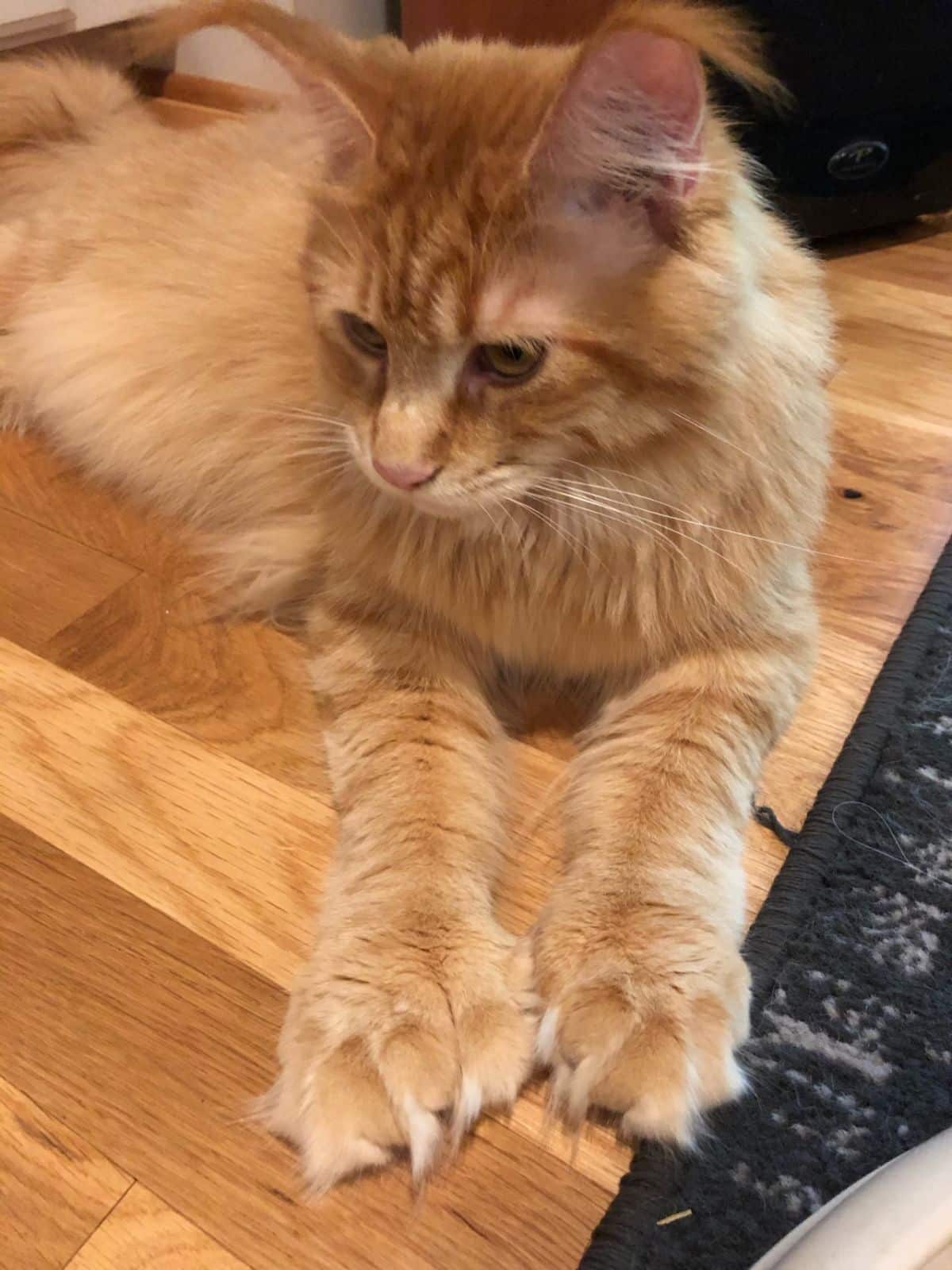 Did you know that some Maine Coons are polydactyls? That means they have extra toes on their feet—just like the cat in this photo.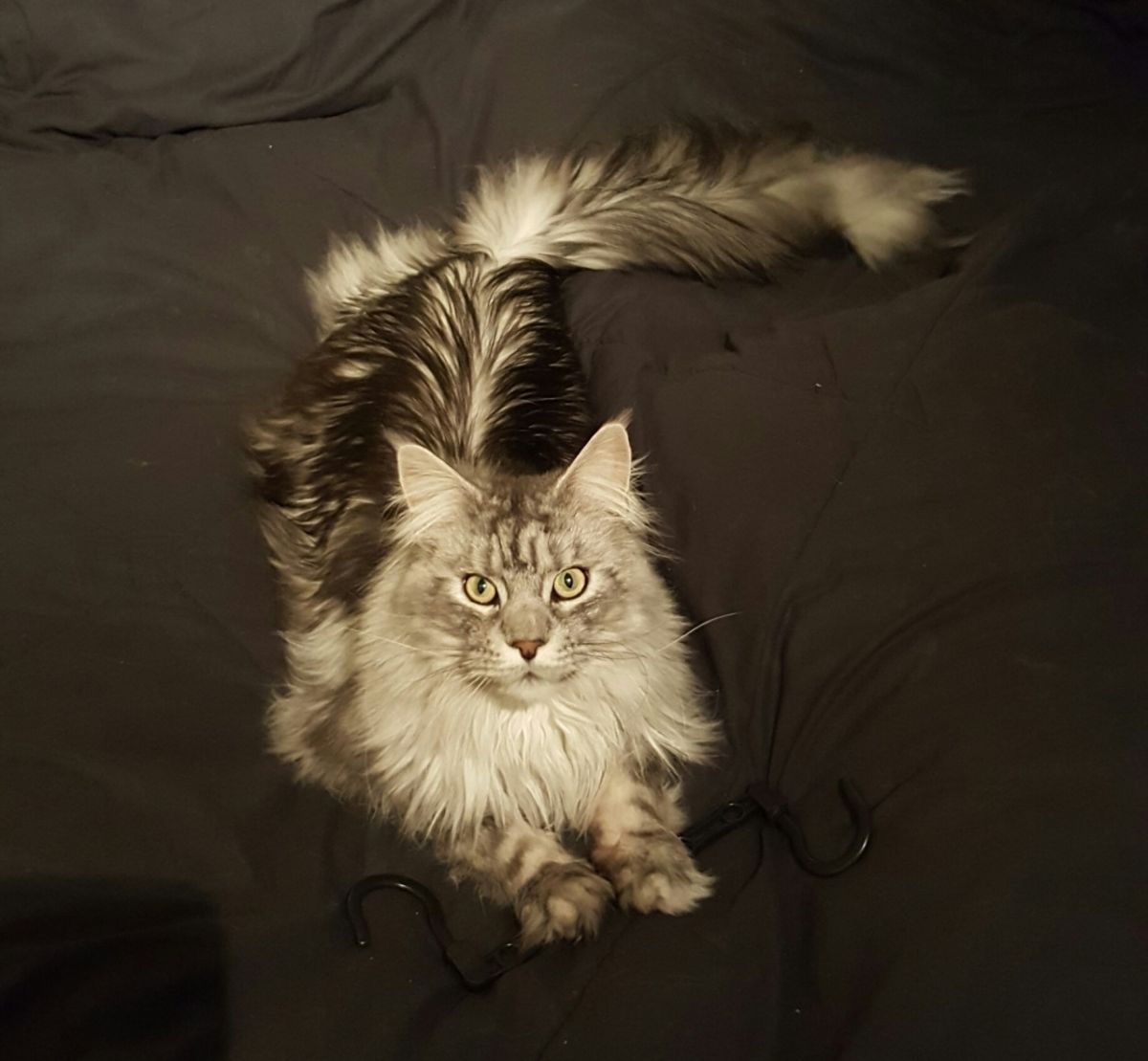 Here's another Maine Coon paws photo with long fur tufts. Aren't they simply beautiful?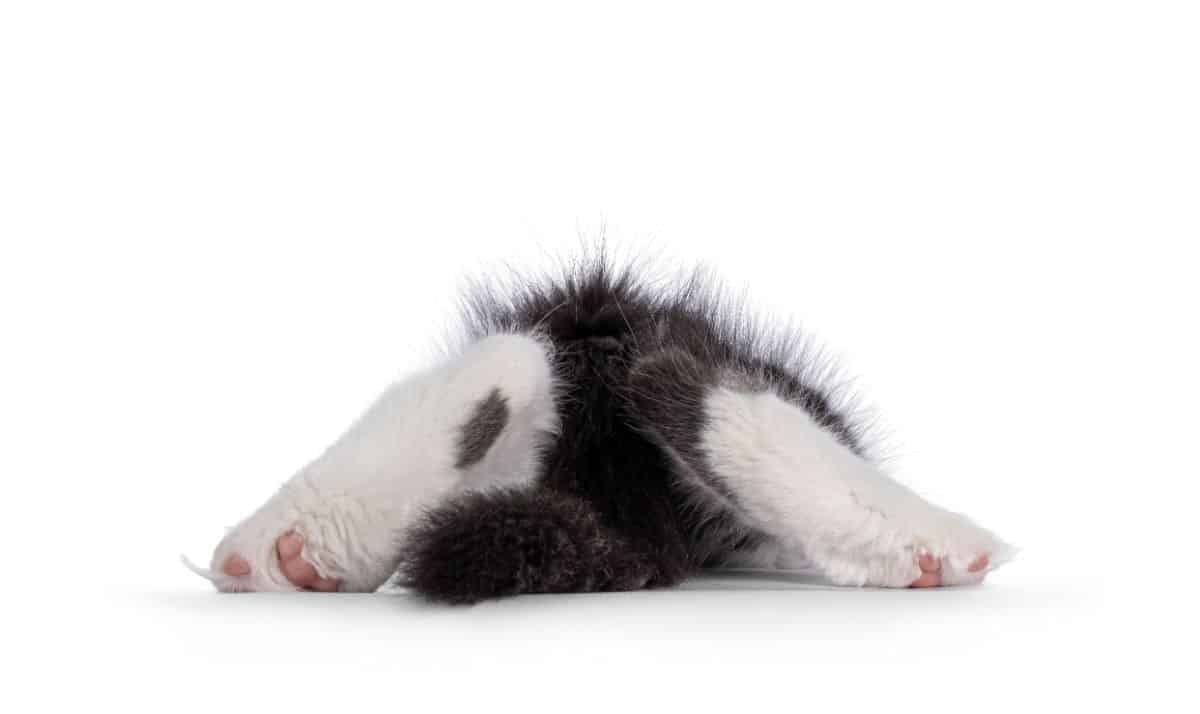 This silly snapshot of a Maine Coon kitten provides a perfect view of its bright pink toe beans! Where's the rest of this little guy?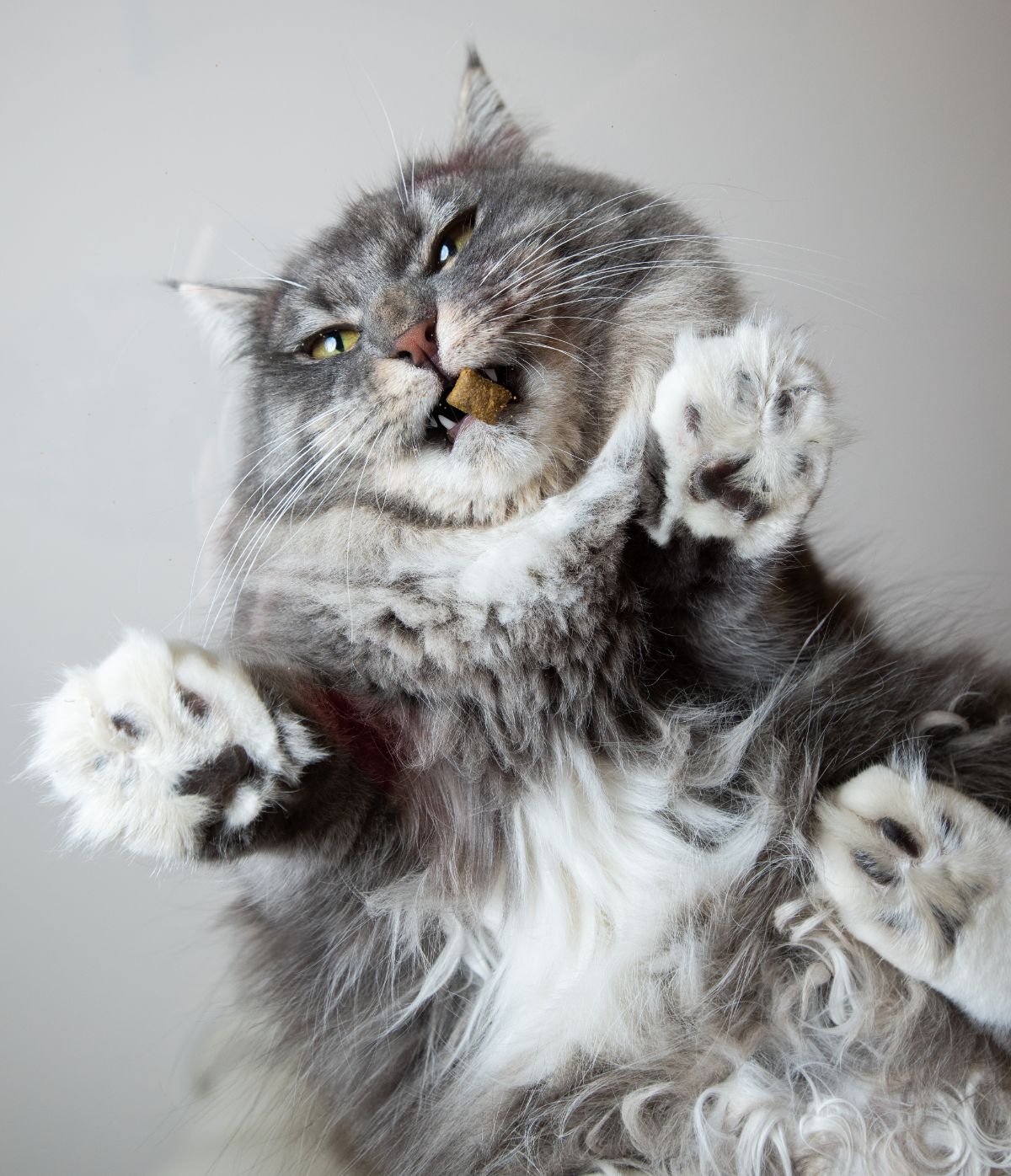 In this photo, a young Maine Coon enjoys a treat on top of a glass wall. Those black paw pads match its white and silver fur!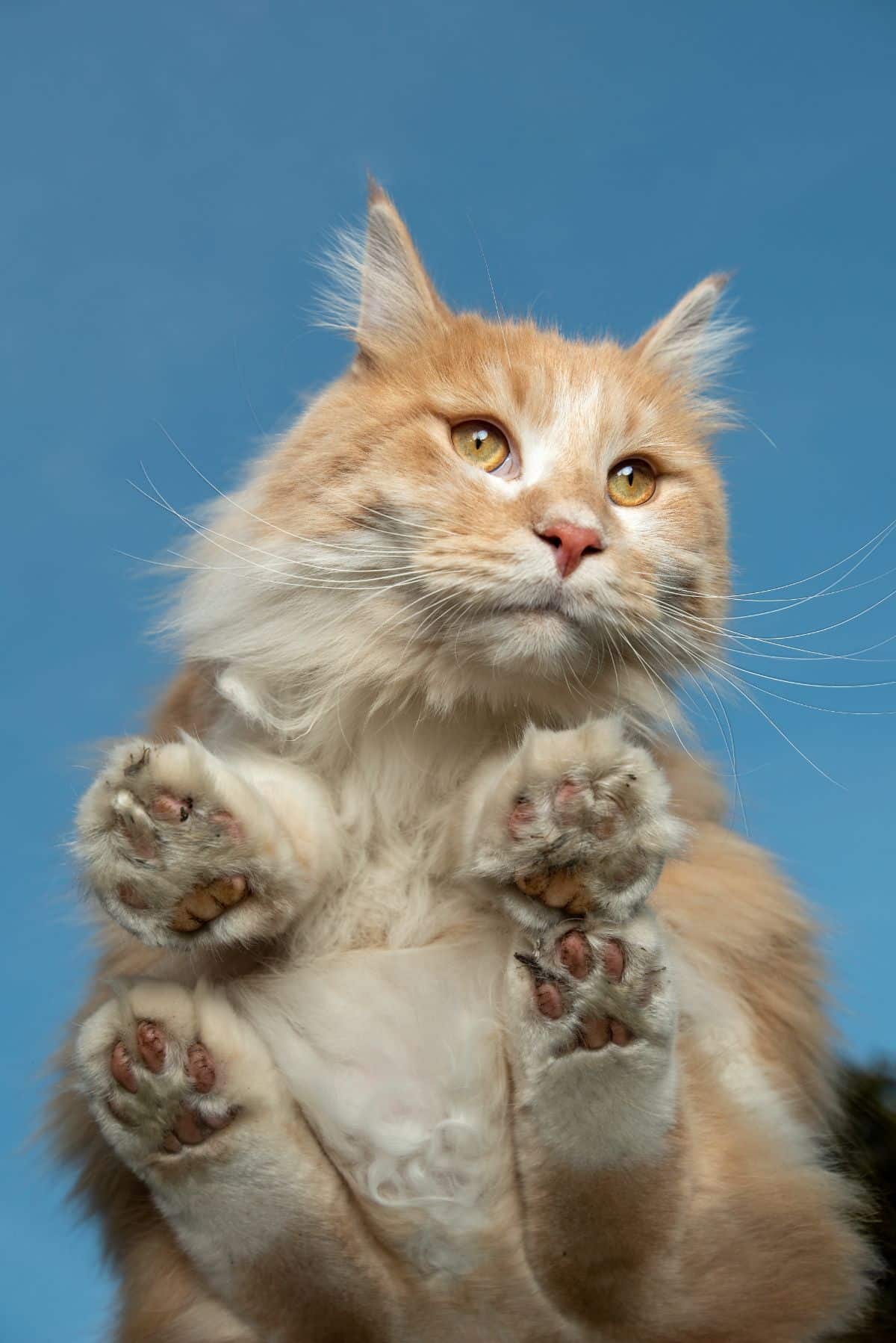 Notice the golden-brown color of this Maine Coon's toes. If you look closely, you'll see it has little fur tufts too!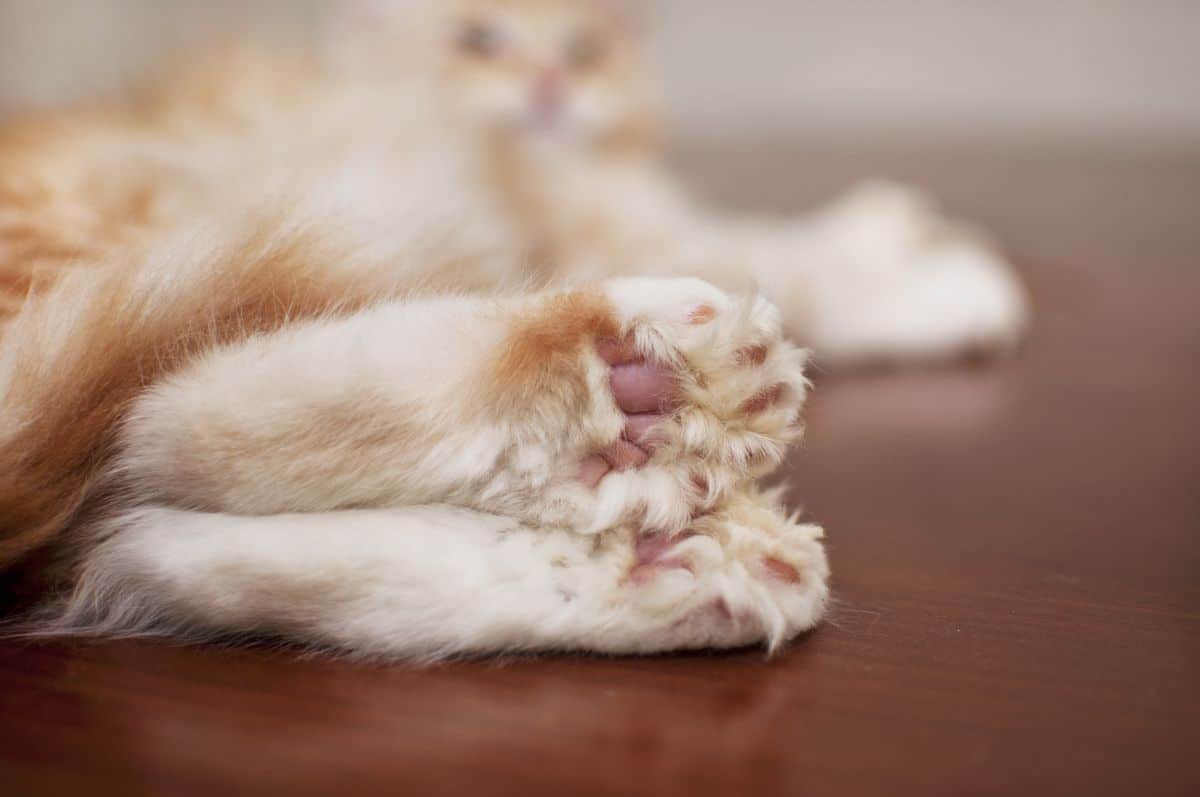 Another great view of a Maine Coon with polydactyl paws. How many toes do you see?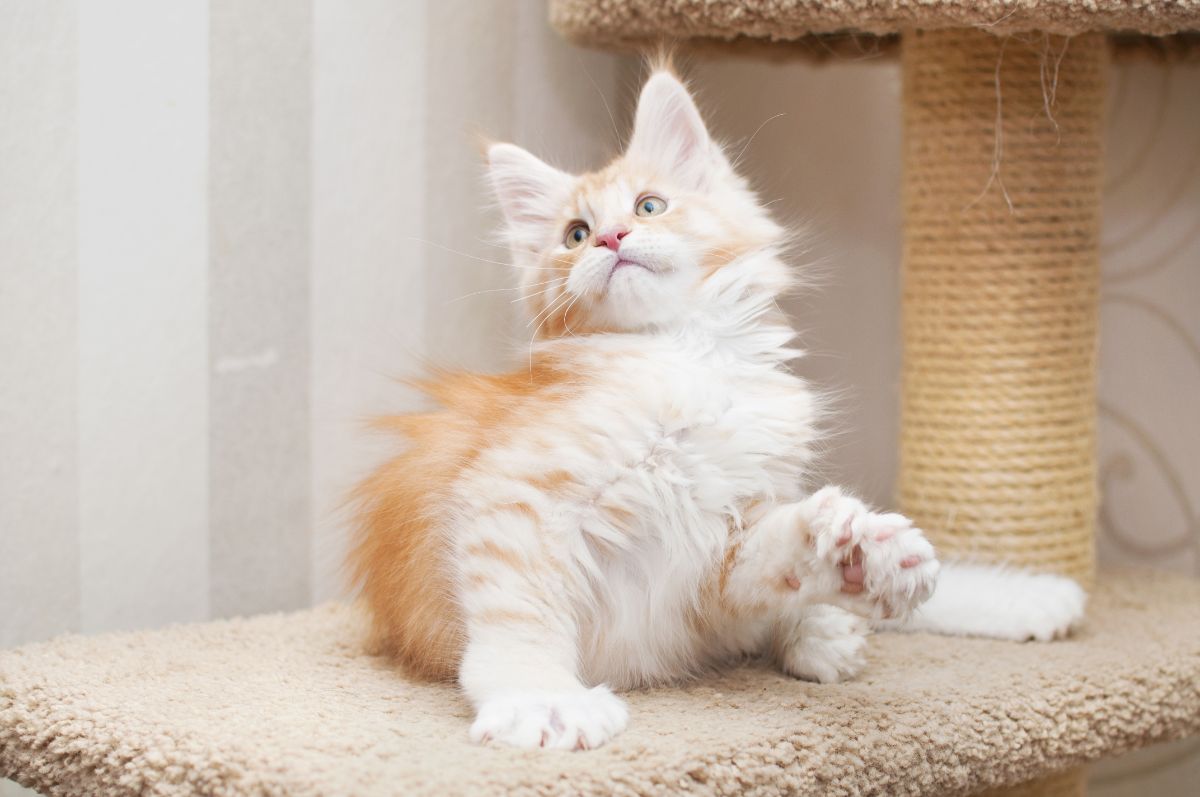 A playful ginger Maine Coon shows off its wide paws as it plays on a cat tree. What an expression!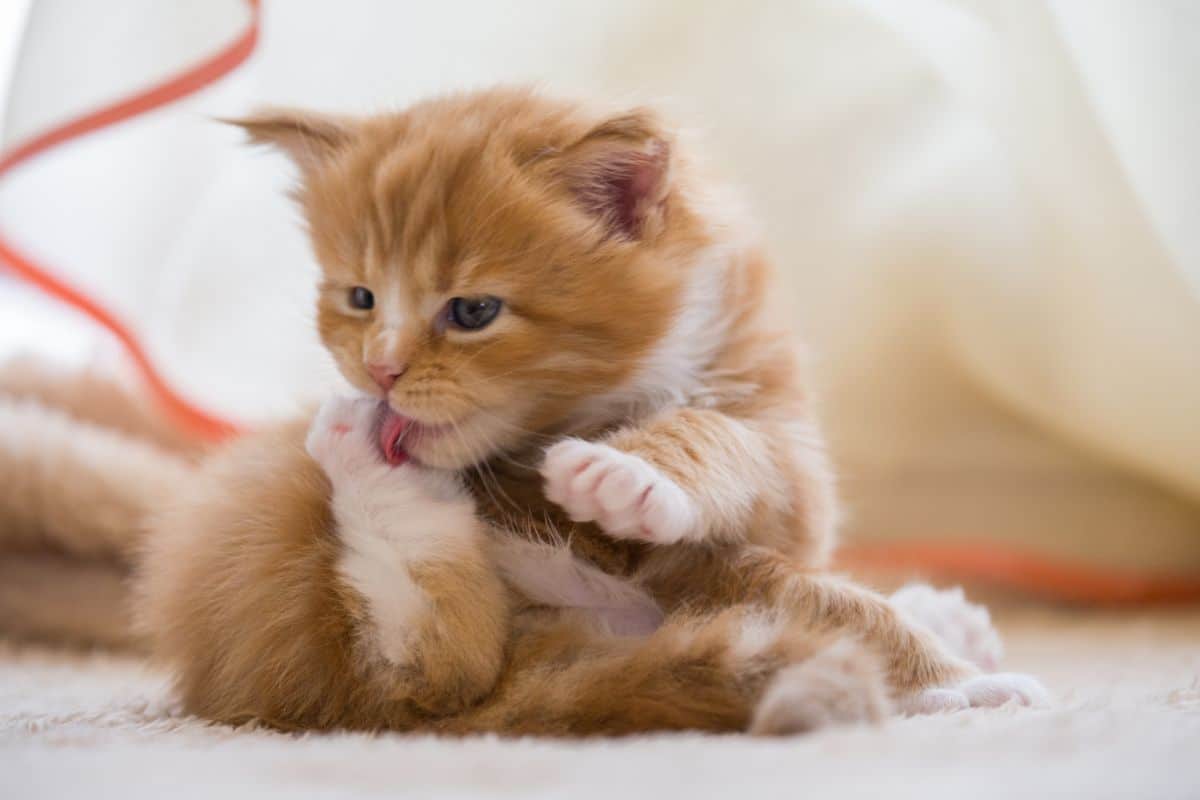 It's important to wash your paws! Kittens learn to groom themselves from a young age, as you can view in this charming photo.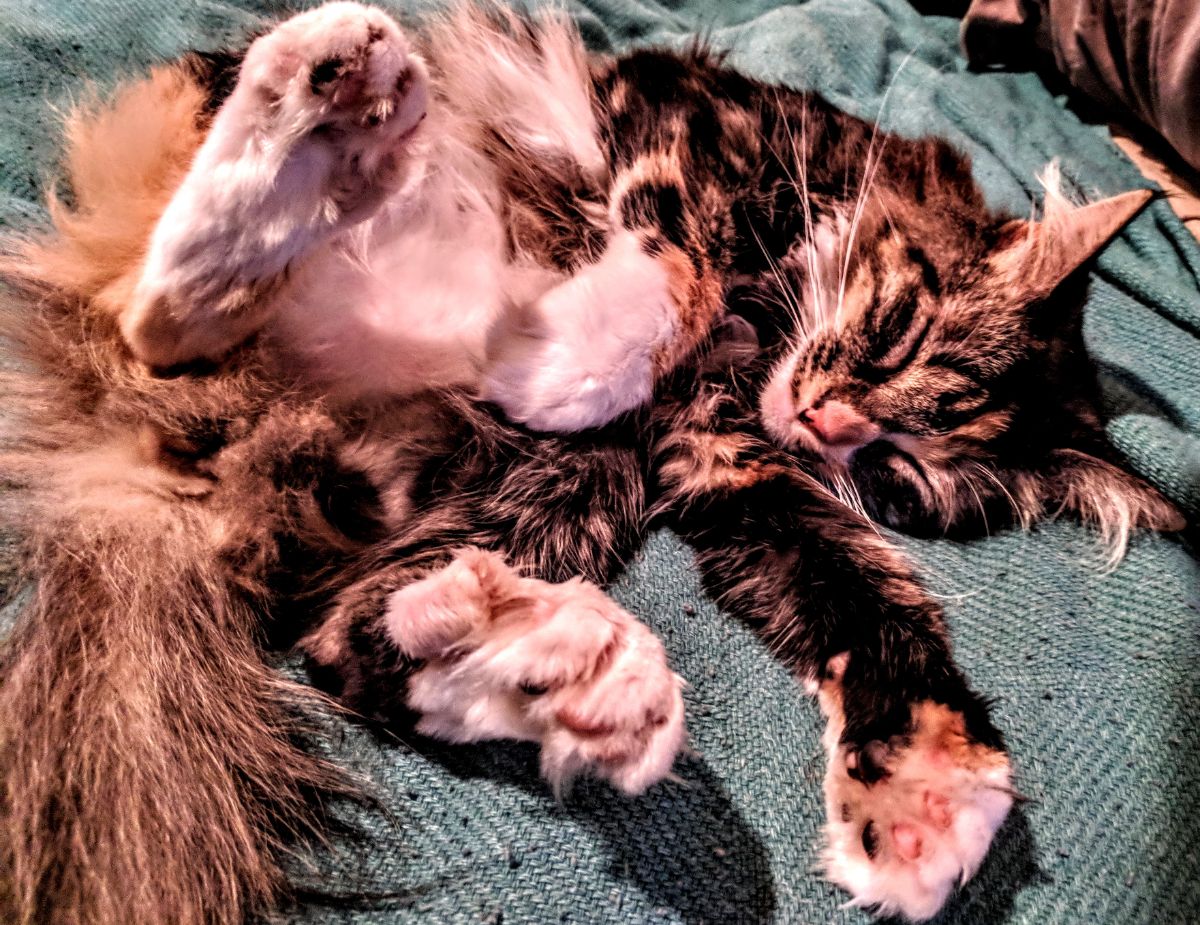 When a cat sleeps with its belly exposed, it can be a sign of trust. This polydactyl Maine Coon must feel safe around the photographer of this image.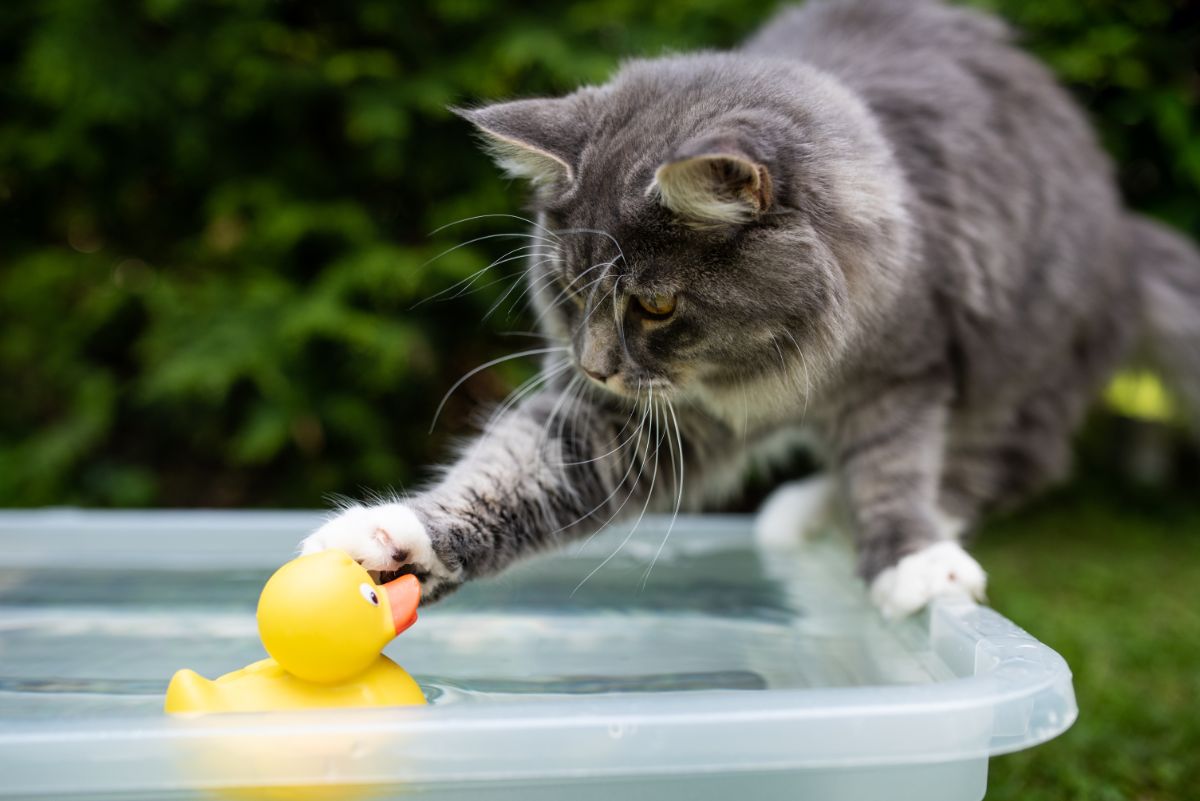 The big paws of a Maine Coon are perfect for catching prey—or in this case, a floating rubber duck.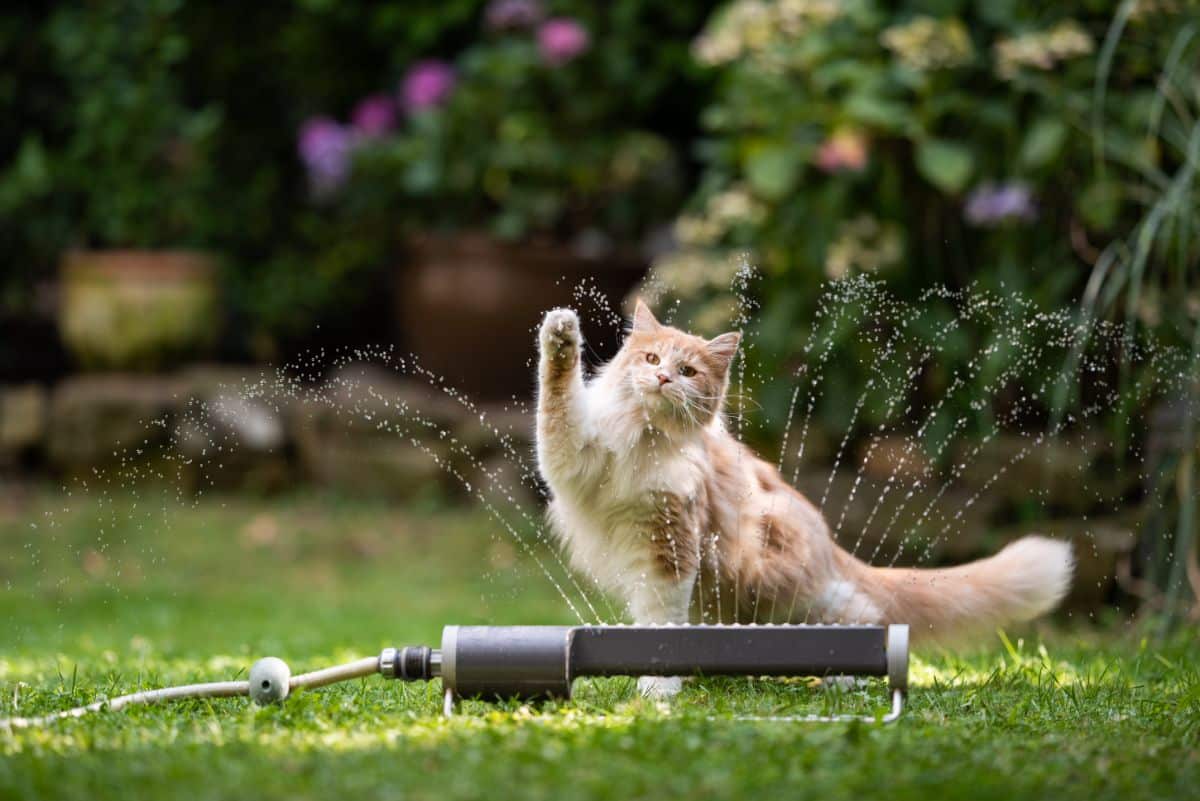 While most cats avoid water, some Maine Coons like the one in this image don't mind getting their paws a little wet.
Conclusion
Every part of the Maine Coon is adorable enough to melt your heart, and those big fuzzy paws are no exception.
These lovable cats can make great pets. If you enjoyed these Maine Coon paws photos, consider adopting one of your own!