There are many differences between a Maine Coon and any other kind of cat. While some house cats tend toward lap cat behavior, Maine Coons are more loyal and physically affectionate than any other breed. One example of this is how they tend to sleep on their humans, and they do not make this affection optional.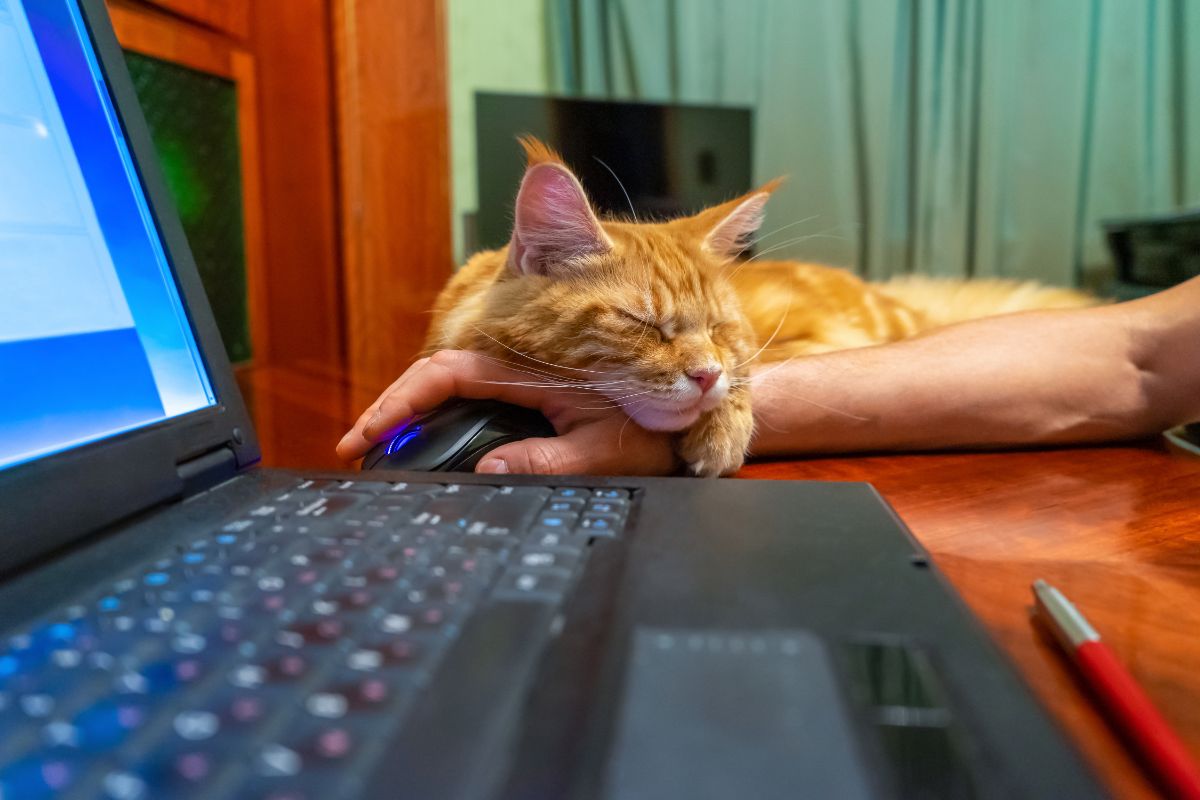 So why is that? Why do Maine Coons want to sleep on their humans as much as they do while other cats just chill on the other side of the room?
Jump to:
1. To Maintain Temperature
Cats run hot! The temperature of a house cat is about 20% higher than any other warm-blooded mammal. And you might think that would cause a cat not to want to be in warm places, but actually, they have to seek out warmer spots to maintain that temperature.
If you aren't available to help your cat regulate its temperature, it will find a patch of sunlight or a warm spot to help it stay warm instead. This is the behavior most cats engage in, and it isn't unusual for a Maine Coon. However, many cats would much rather your comfortable lap to sleep in instead!
2. Cat Affection
Maine Coons are an affectionate breed! They will curl up beside you, and on top of you, just to show how much they love you. When you have a Maine Coon in your home, you should be aware that it will bond with your family and be extremely loyal to the people that live with it.
If your Maine Coon snuggles up in your lap to sleep, it just means that it loves you and wants to be around you as much as possible. While this can be a pain in the butt when you're trying to get things done, there are also a lot of health benefits to being chosen by a cat this way, including lower blood pressure. A cat's purr is even thought to have healing properties - evidence indicates they can even lower your risk of heart attack.
3. You Are a Security Blanket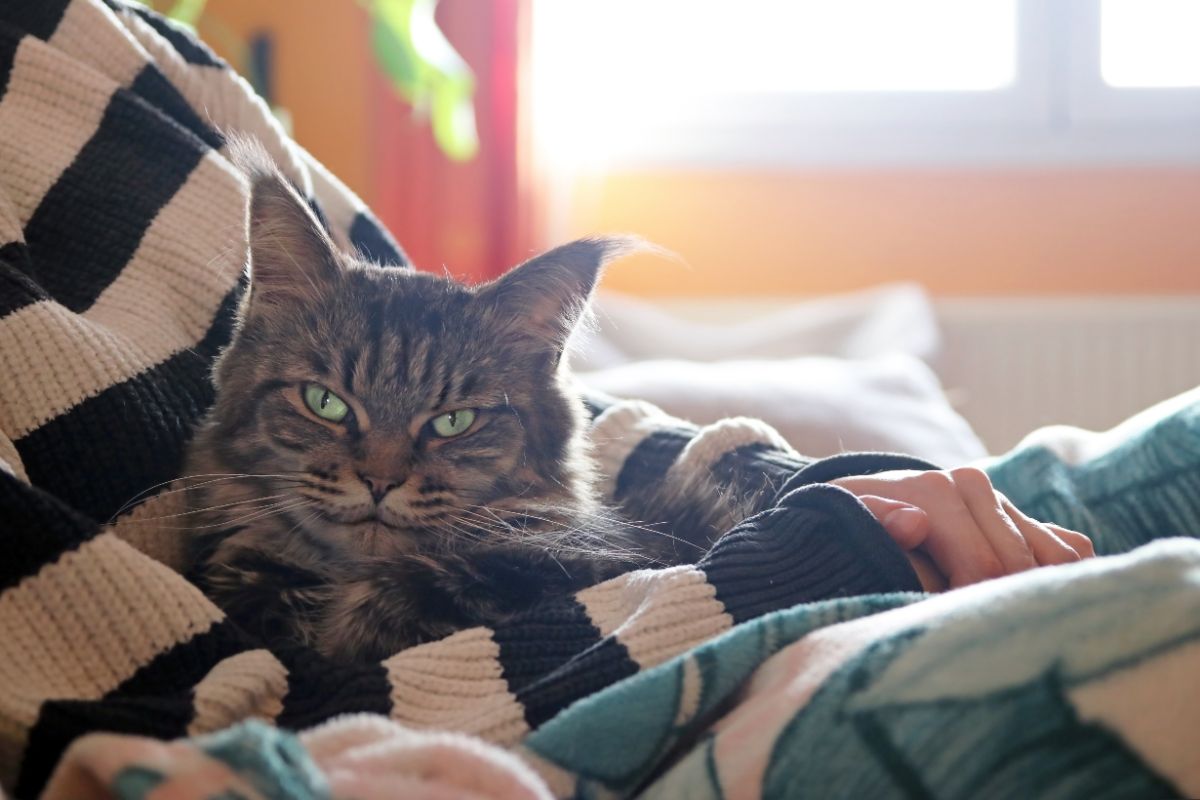 Your cat might opt to sleep on you for the same reason many cats need someone looking after them while they're eating; while you're sleeping, you're vulnerable. Your cat trusts you to watch over it and ensure nothing terrible happens while it is sleeping.
Another thing to note here is that your cat does not consider you a threat to its safety. That kind of trust is a precious commodity and something you should keep close to yourself. Not everyone has that kind of honor bestowed upon them by their feline companions!
4. Bonding Time
One of the best ways a cat has to bond with its humans is through scent. When a cat sleeps on you, it's absorbing all of that delightful human smell and reminding itself what its housemates - their family - smell like. This scenting is a fantastic thing! It means that even when you have to be away from your feline friend for a time, you can leave something like your blanket to remind it of your smell and make it feel somewhat better.
5. Social Sleeping
More than other cat breeds, Maine Coons are social creatures. They love to sleep in a pile with their humans because it means they're getting to spend time with the other beings in their home, which makes them feel like part of the family.
If your Maine Coon is sleeping on you or between you and another member of your house, your cat may be just enjoying the togetherness that comes with belonging to a family. Even if the heat becomes too much for you, try to appreciate the gesture for what it is. Offer some of that affection back to your feline friend when you can.
Wrap Up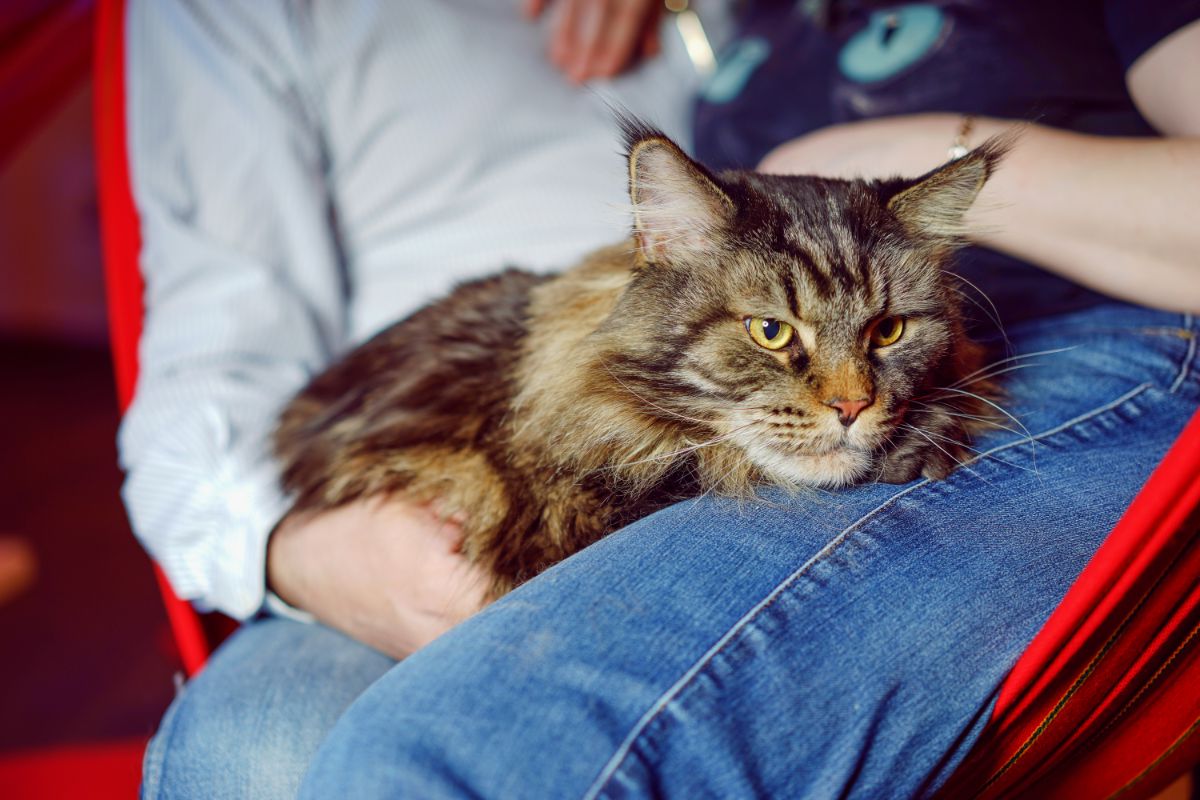 Maine Coons are very social animals, particularly given cats have a reputation for being standoffish. But when a cat spends time curled up in your lap and doesn't want to sleep anywhere else, it speaks volumes of the bond between you. Rest easy in knowing that you are your cat's chosen person and take it for the honor it is.