Maine Coon cats are adorable pets that are easy to take care of. They're independent cats that love attention, walks, and playful fights but don't need special treatment.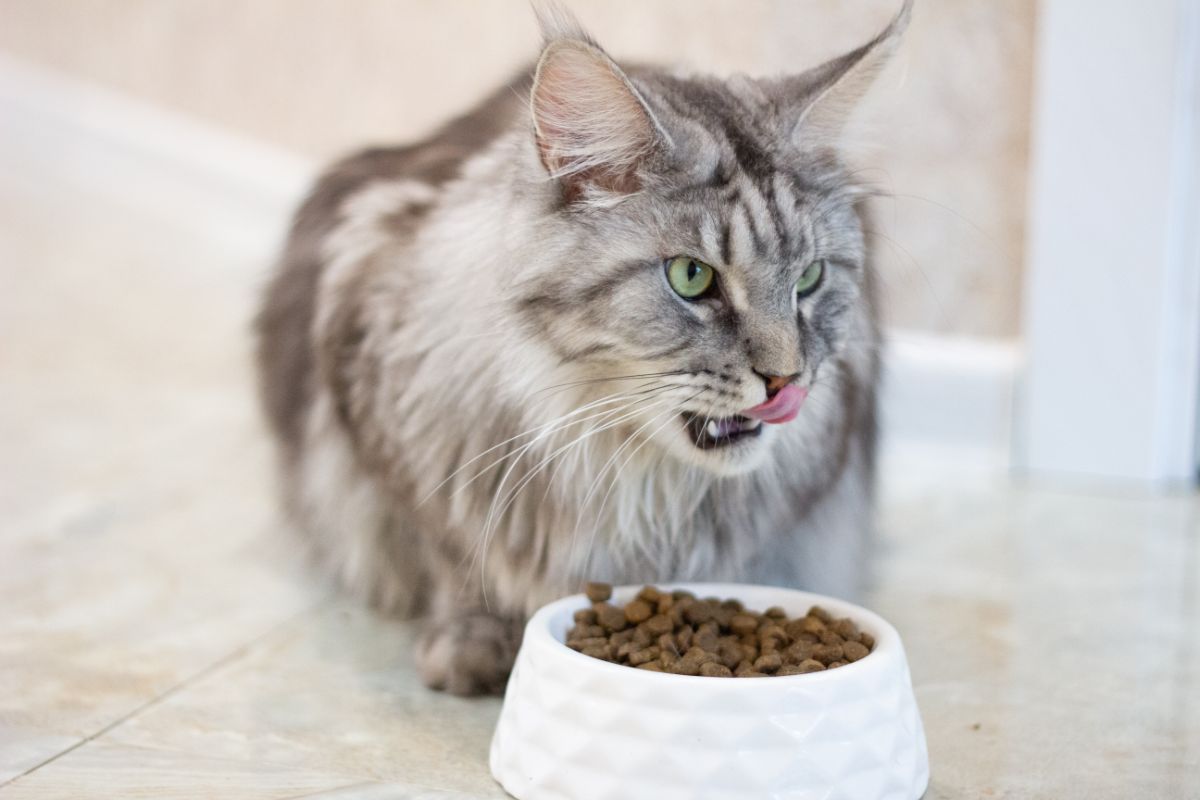 Ensuring your Maine Coon has the proper nutrients is a staple of having a pet, but keeping an eye on their eating tendencies is just as important, especially if your Maine Coon is eating more than usual.
Jump to:
Why is Your Maine Coon Eating So Much?
Here are seven possible reasons why your Maine Coon is eating so much food.
They're Pregnant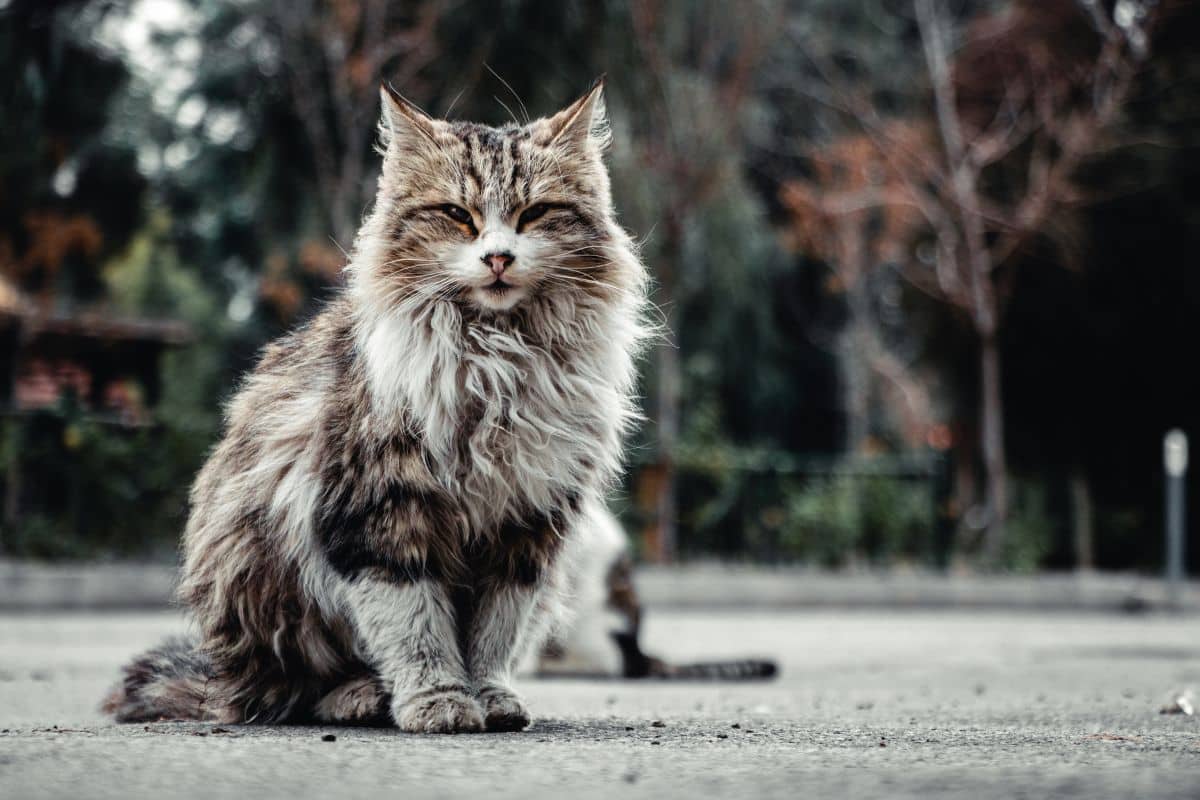 It's possible your Maine Coon is pregnant if they're eating habits have suddenly increased. If there is no possibility your cat is pregnant or is a male, then there must be another explanation for their food intake.
They're Lonely
Maine Coons are very social, affectionate pets. If they aren't receiving enough attention, they may be compensating for their lack of love for food. Like humans, Maine Coons need attention or they'll become sad.
Boredom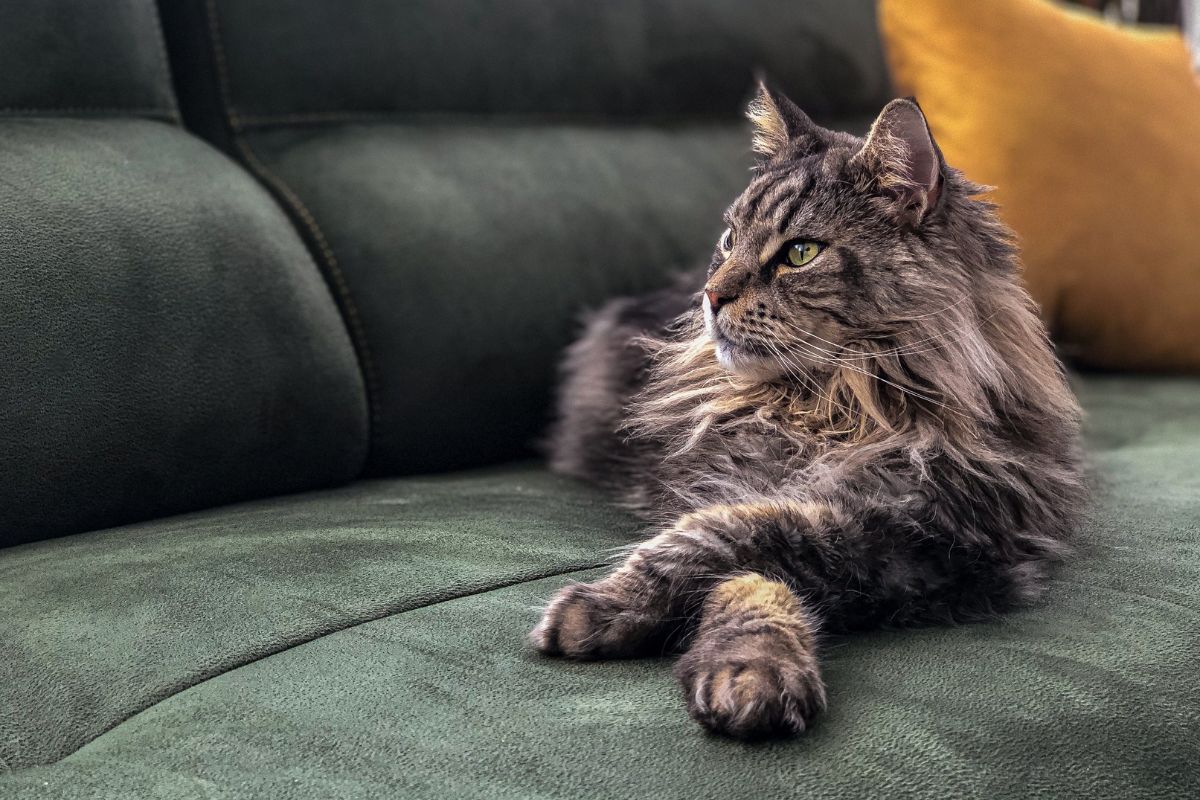 If your Maine Coon is left alone all day with nothing to do, they may become hungrier just out of pure boredom. Maine Coons are capable of independence, but like all creatures, boredom can set in when there is nothing to do.
Not Getting Enough Food
Your Maine Coon may be eating everything in the bowl, but that doesn't mean they are getting enough food. If you're buying cheap food, your cat is likely eating fillers. Fillers are a substance that makes your cat feel full but doesn't give them the proper nutrients.
They're Sick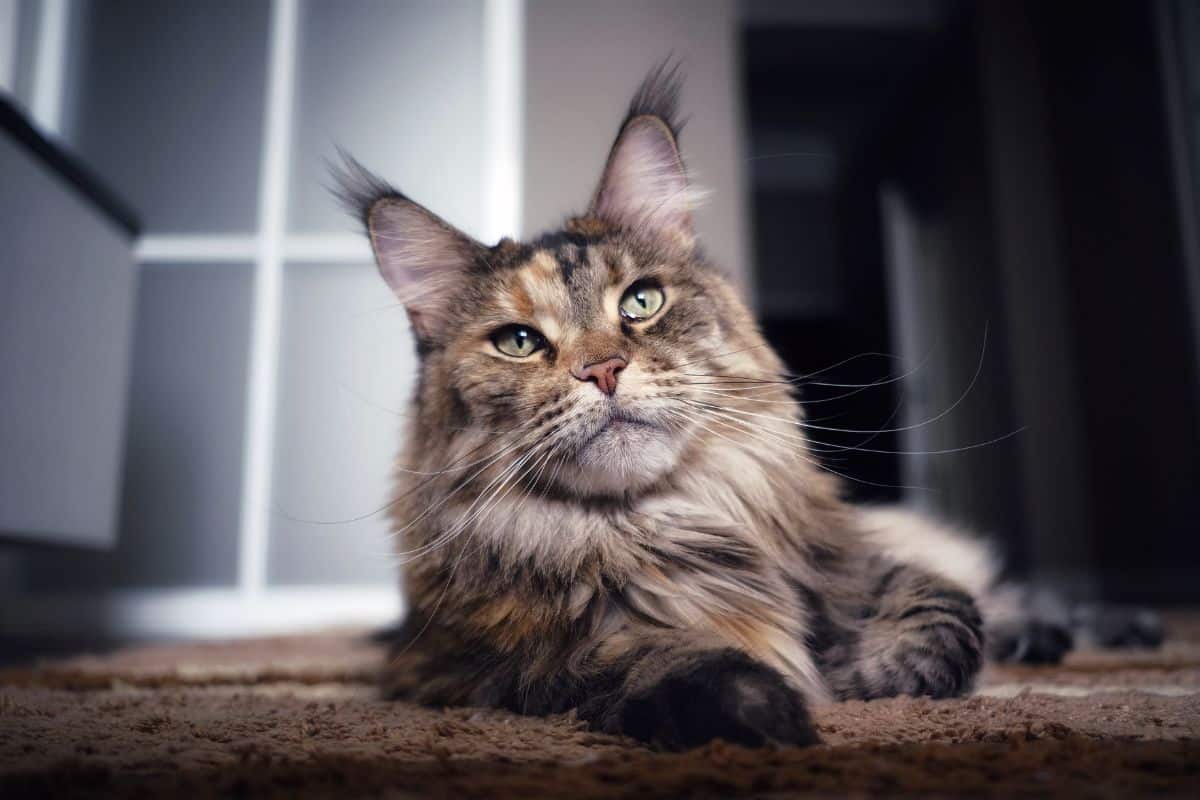 Your Maine Coon may be overeating because they don't feel good. Undereating is another likely sign that your cat is working on a hairball or that there is something wrong with its digestion. They may be puking as well.
They're Growing
If your Maine Coon isn't full size yet, they may be eating more because their body needs more. Eating more as they grow is a good sign. If your cat is fully-grown, there is likely a different reason they are overeating.
Eating Too Fast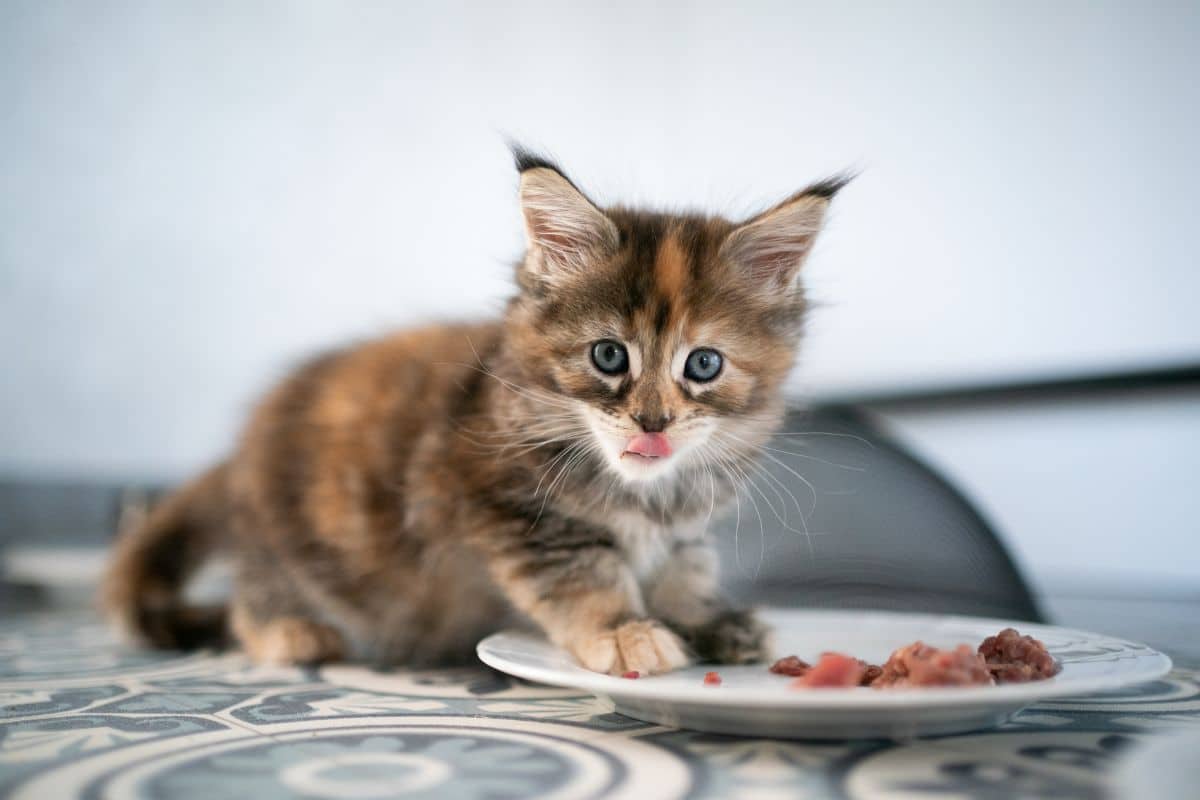 If your Maine Coon Cat is eating too quickly, it may be overeating because its stomach hasn't settled all its food. An easy way to fix this is to only give them little food at a time so they don't make themselves sick.
Frequently Asked Questions
Here are some frequently asked questions about your Maine Coon Cat's diet and why they're eating a lot.
Do Maine Coons like to eat a lot?
Maine Coons are a large breed. They shouldn't be eating any more than usual given their size. If you've noticed an increased intake that strays from the normal, then there is cause for concern.
How much should a Maine Coon eat per day?
It's recommended for an average-sized Maine Coon to eat around fifty-five to seventy grams of dry food, and closer to fifty grams of mixed kibble.
Can you overfeed a Maine Coon kitten?
Yes. Maine Coons grow to be large cats, but overfeeding them young won't do anything but harm them. It's crucial for their health that you do not overfeed them.
Conclusion
Maine Coons do eat more than some breeds, but if they're overeating, one of the reasons above could be the culprit. Always monitor your cat's eating habits for changes and contact your veterinarian if there is cause for concern.