Maine Coon cats are an intelligent cat breed that communicates with you in different ways. They love receiving affection and giving it back, as well as confusing you with different looks that make you wonder what they're trying to say.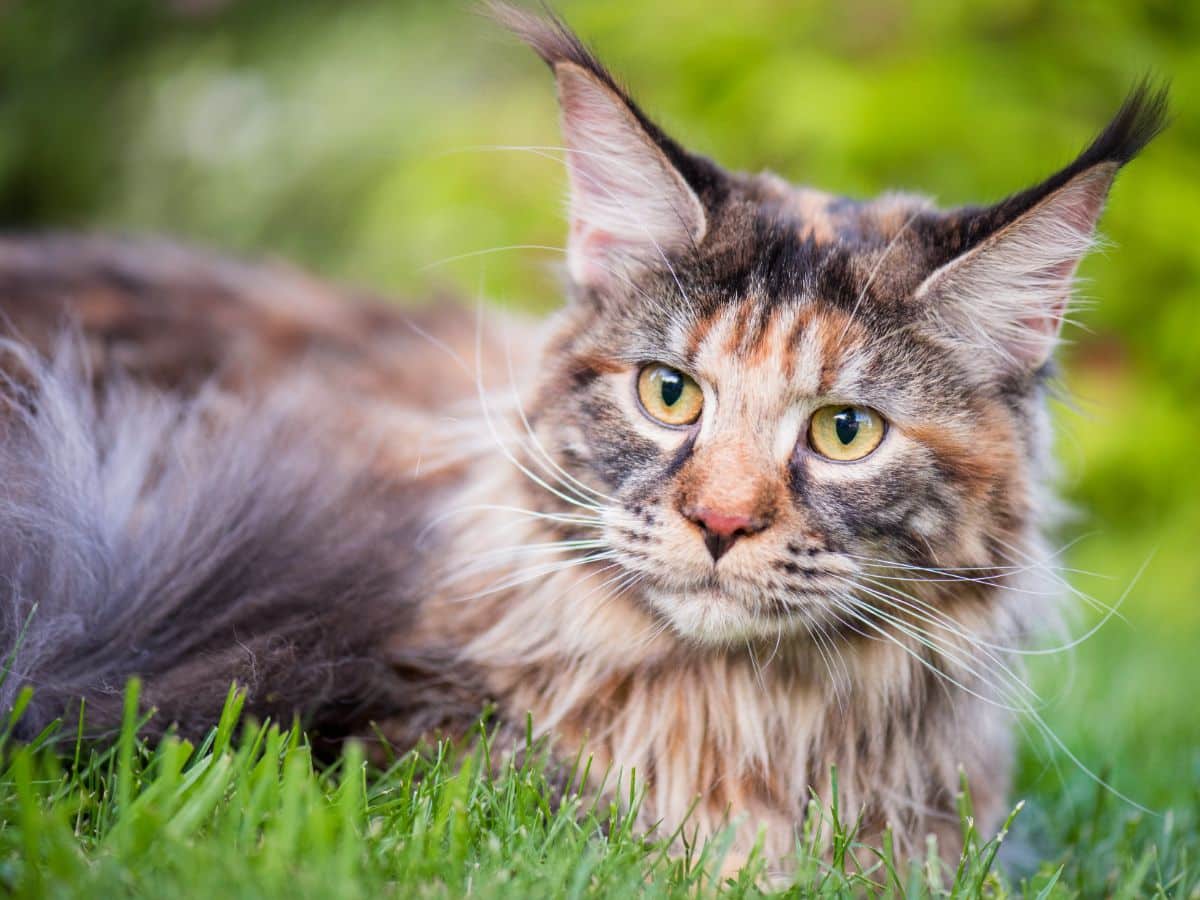 If your Maine Coon cat is staring at you and you aren't sure why, here are a few possibilities.
Jump to:
Why Is My Maine Coon Staring at Me?
Just because your Maine Coon is staring at you doesn't mean something is wrong. Maine Coon cats have larger-than-life personalities and are not afraid to chirp their opinion. If they are staring at you, then they likely have something they want to communicate.
This breed is also very gentle and in tune with their emotion. Here are seven possible reasons your cat can't take their eyes off you.
They're Curious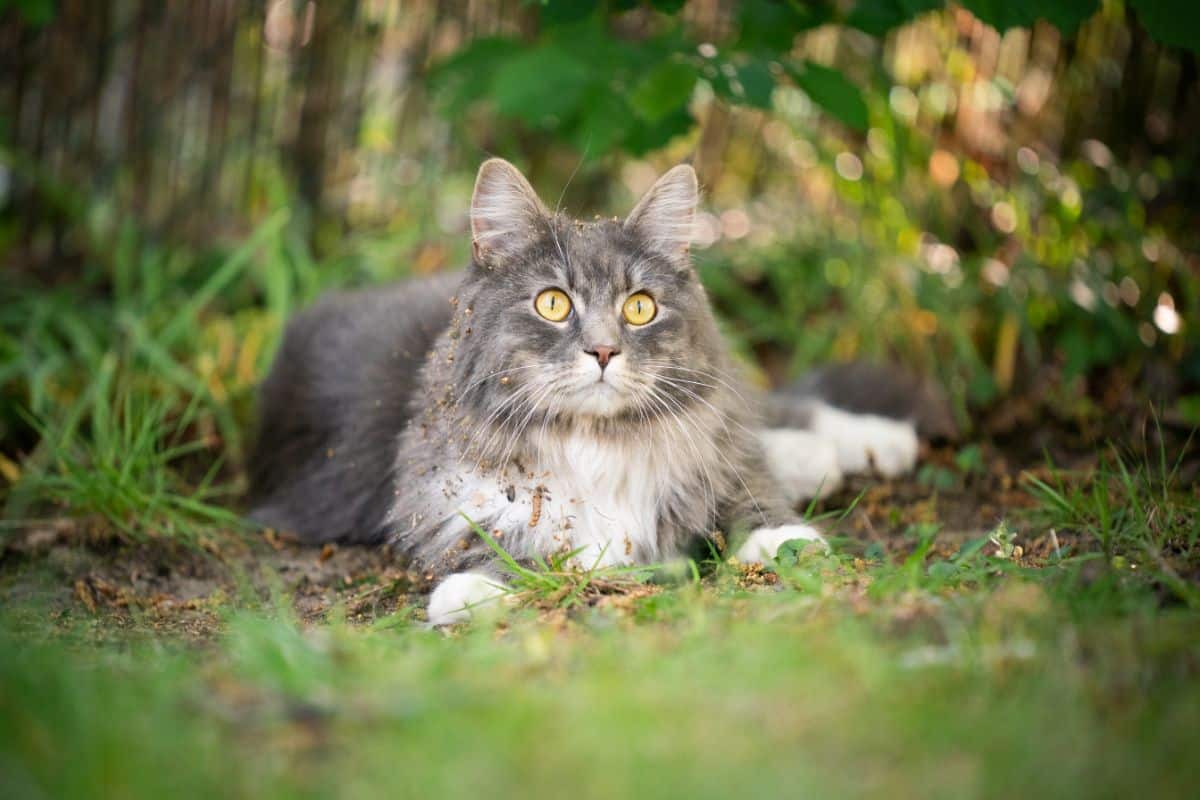 Maine Coon Cats are notorious for their playful, curious, and childlike personalities. They act like kittens throughout their life, so if yours is staring at you, they may just be observing.
The world is odd to many animals, so your Maine Coon might be curious as to what you are doing at the time.
It's Feeding Time
If your Maine Coon happens to be at the food bowl, or it's close to their dinner time, they might be staring at you because they're waiting for you to feed them. These cats are very talkative, so if they're hungry, you'll know.
They're Alert
Maine Coon cats are observant and alert. They'll constantly watch you and their surroundings for something out of the ordinary. Your cat may be staring at you because they are protective and want to make sure everything is okay.
These cats care about their owners and have protective tendencies. Your cat may be staring at you to assess any danger.
They Want Attention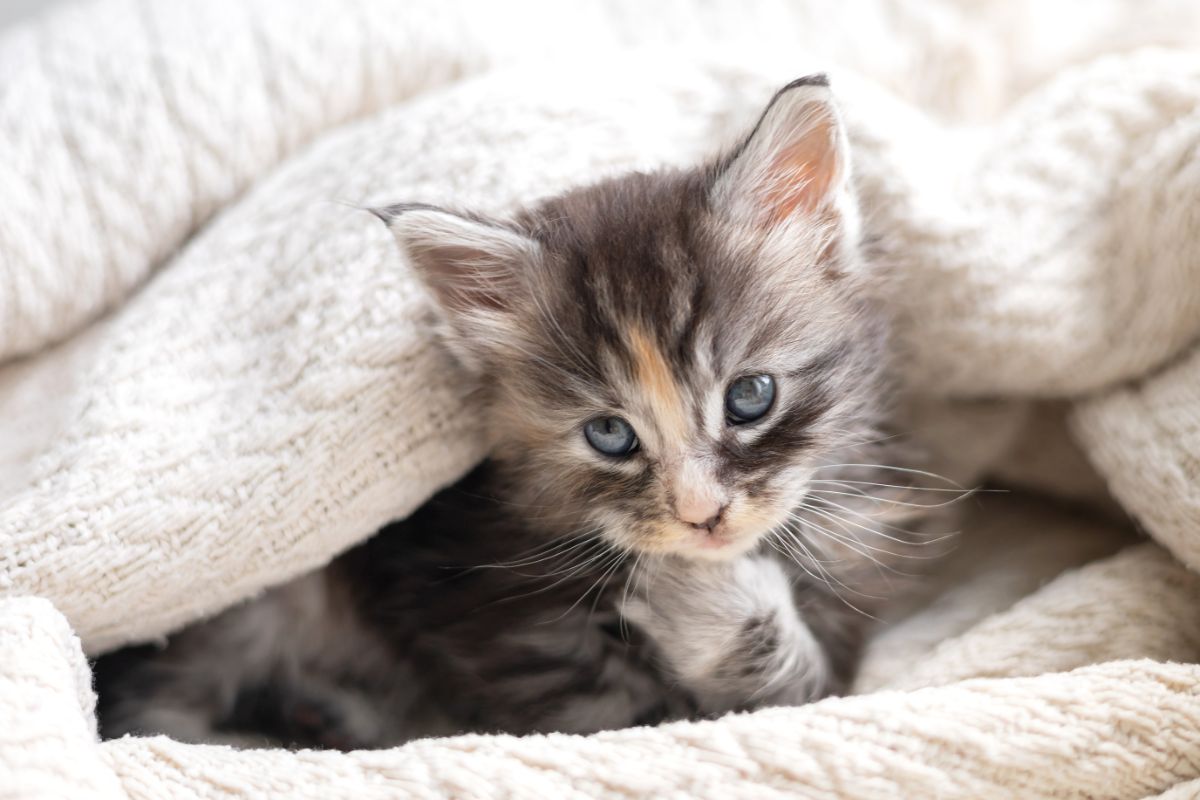 One of the more common reasons your Maine Coon Cat is staring at you would be they simply want attention.
These cats can be very independent but still crave affection when you're around. If you haven't petted your cat or played with them that day, they're staring at you because they want you to.
They're Bothered
Whether there is something wrong with them or they're holding a grudge against you, your Maine Coon cat could be staring at you because they're annoyed or upset.
You may have done something to annoy them, or they may be harboring an injury they aren't sure how to deal with. If they're staring for a long time and there's no other reason, maybe check on your cat and give them some attention.
If they're presenting other symptoms, such as vomiting or unusual aggression, make an appointment with your vet.
They Want To Go For a Walk
Maine Coon cats are the most dog-like cats. They love a lot of things other cats don't and do a lot of things dogs do. For example, this breed loves water and going on walks.
If your Maine Coon cat is standing by your front door and you've taken them on walks before, they likely want to go and explore.
Daydreaming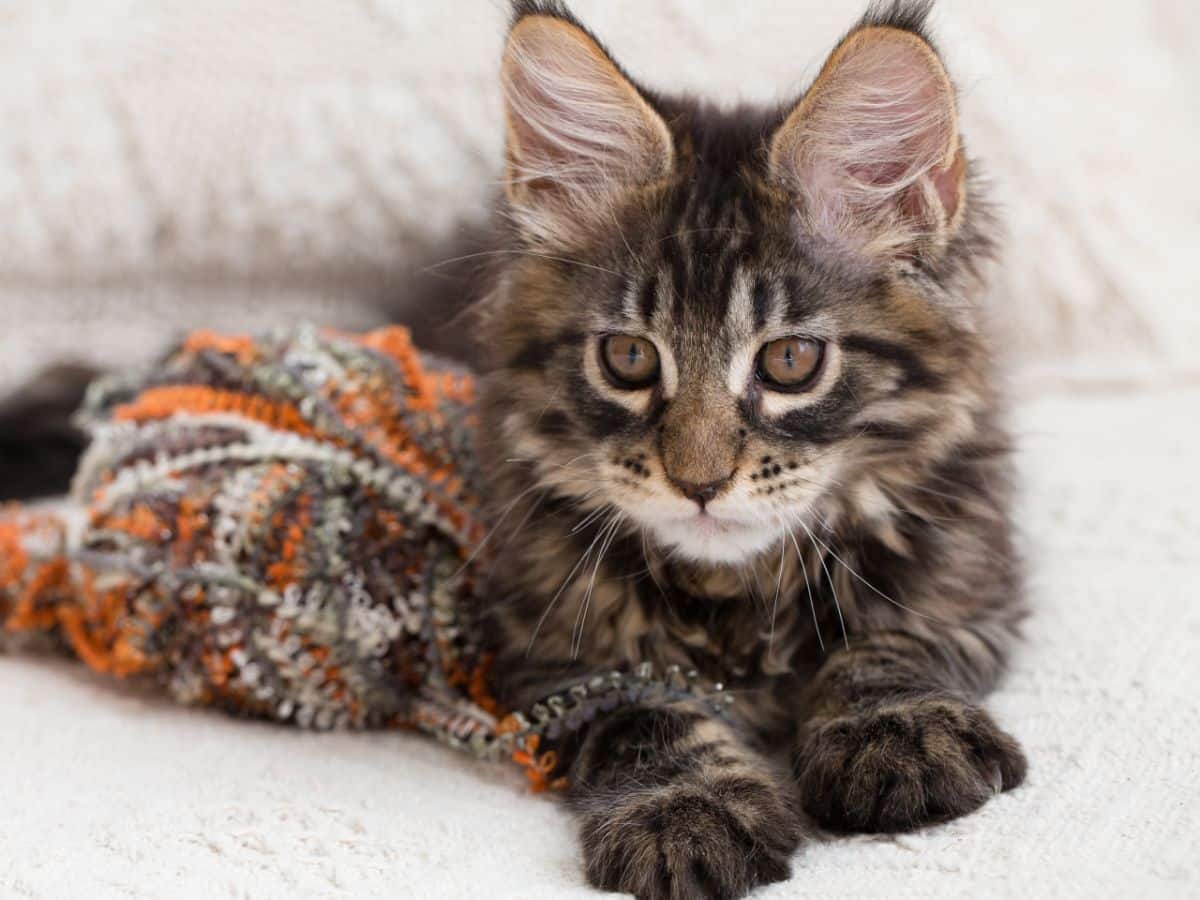 Your cat might be lost in thought or staring at you simply because their mind is elsewhere. Maine Coon cats have many adorable tendencies, and their eyes trained on you might just be a sign they're zoning out.
Why Does My Maine Coon Stare at Me While I'm Sleeping?
Maine Coon Cats are very affectionate, protective pets that care deeply about you. Your Maine Coon may be staring at you while you're sleeping to keep watch, out of curiosity, or any innocent reasoning.
Why Does My Maine Coon Stare at Me While I Pet Them?
Maine Coon cats are very loving animals. Their eyes trained on you while you pet them can be their way of thanking you or returning the affection. It's rarely ever anything serious.
If they don't want you to pet them, they'll let you know.
Wrapping Up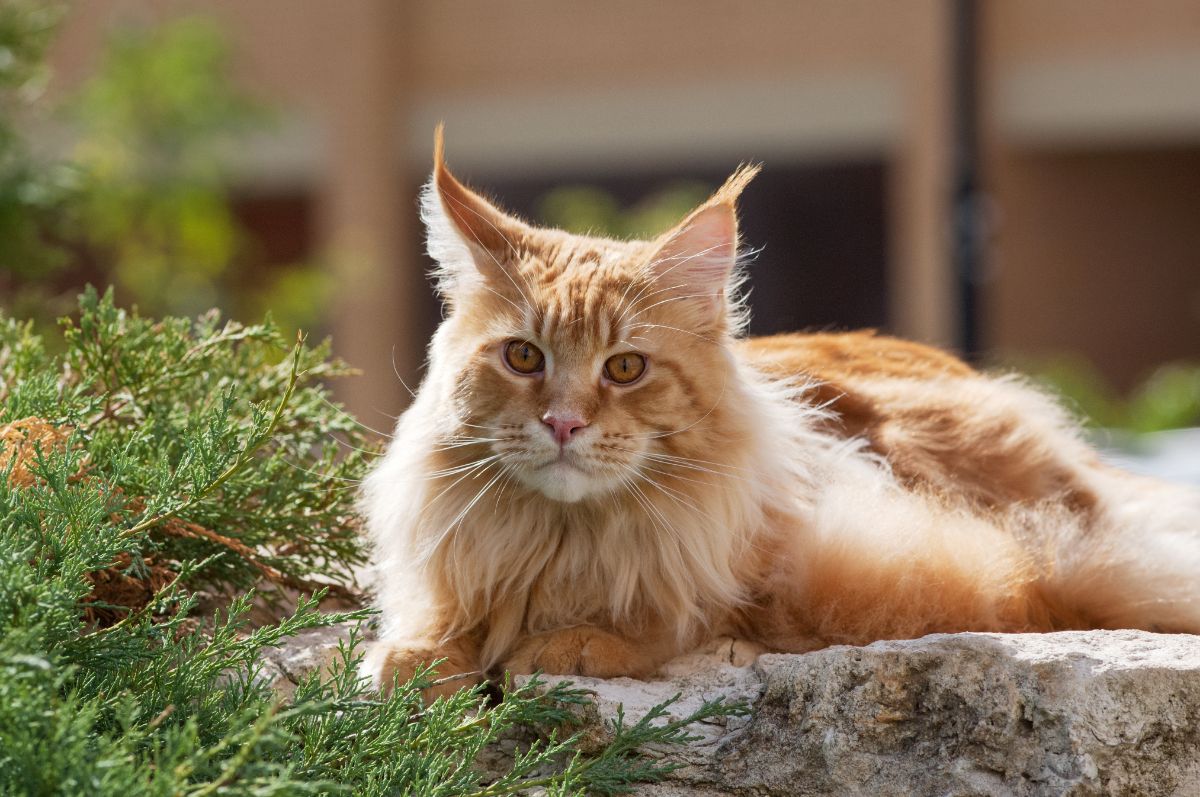 Maine Coon Cats are loyal, friendly, affectionate, and curious creatures. There are many reasons why they're staring at you. Your cat uses staring as a form of communication, and the longer you have to get used to their tendencies, the easier it'll be to read them.