There are many ways to tip your hand to being a cat mom. Maybe you cover the furniture in blankets to protect it (ineffectively) from cat fur. Or you keep an empty box on the floor, not for decorative reasons but because the cat likes it.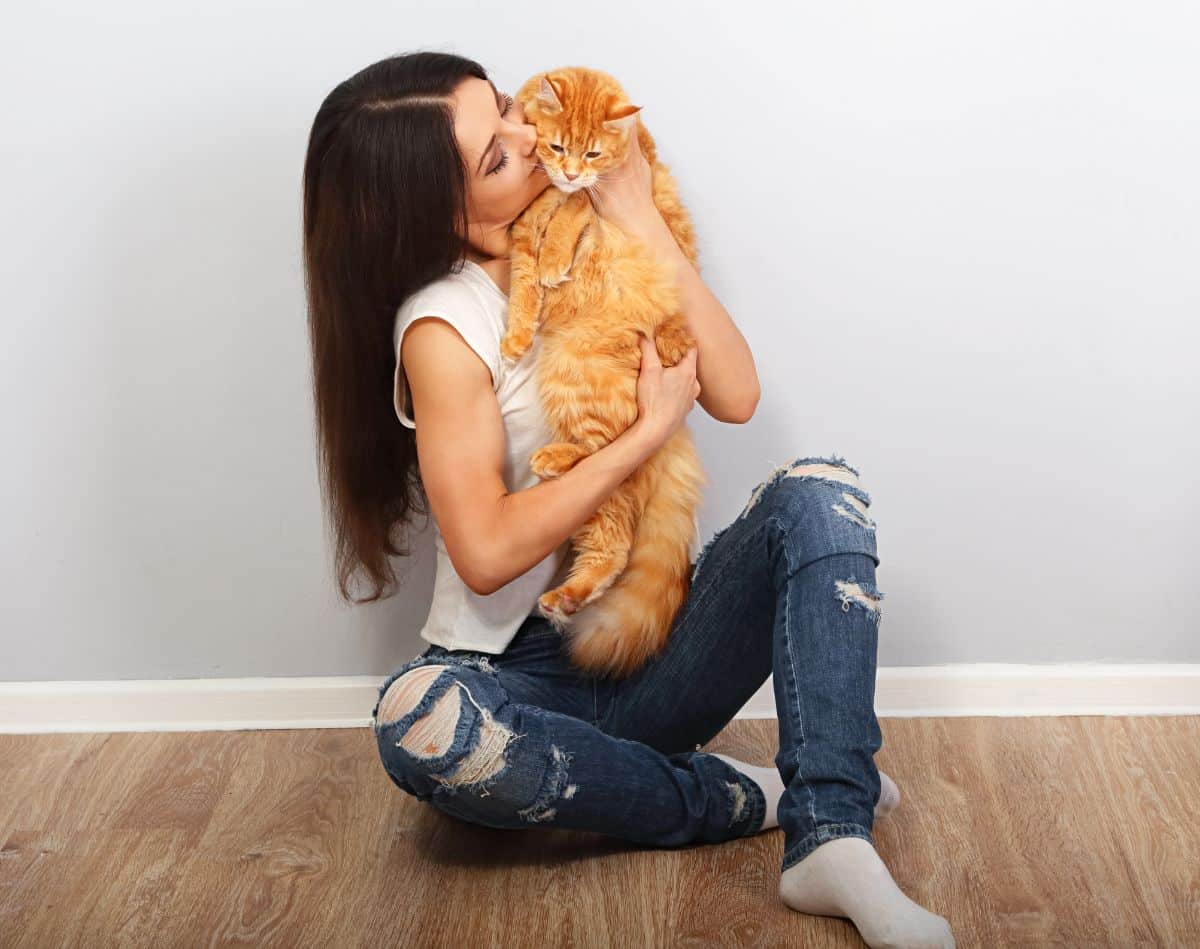 But perhaps the most obvious sign you're a cat mom is that you have said, at some point in your life, with complete sincerity, "My cat isn't talking to me at the moment."
These are all excellent ways to identify a devoted cat mom. But sometimes, coming up with the perfect gift for your feline-devoted loved one is tricky. Here are 11 unique gifts that cat moms everywhere will love.
Jump to:
Unique Gifts Cat Moms Will Love
As animals become an ever more prominent part of our lives, it can sometimes feel like the market is saturated with pet-themed gifts. So, how do you choose unique gifts for the cat mom in your life?
There are all kinds of options, but these are some of our favorites, ranging from the playful to the practical. Crucially, none of these are cat toys. There's a time and place for those, but these gifts are about recognizing the devotion that goes into caring for a cat, not the cat.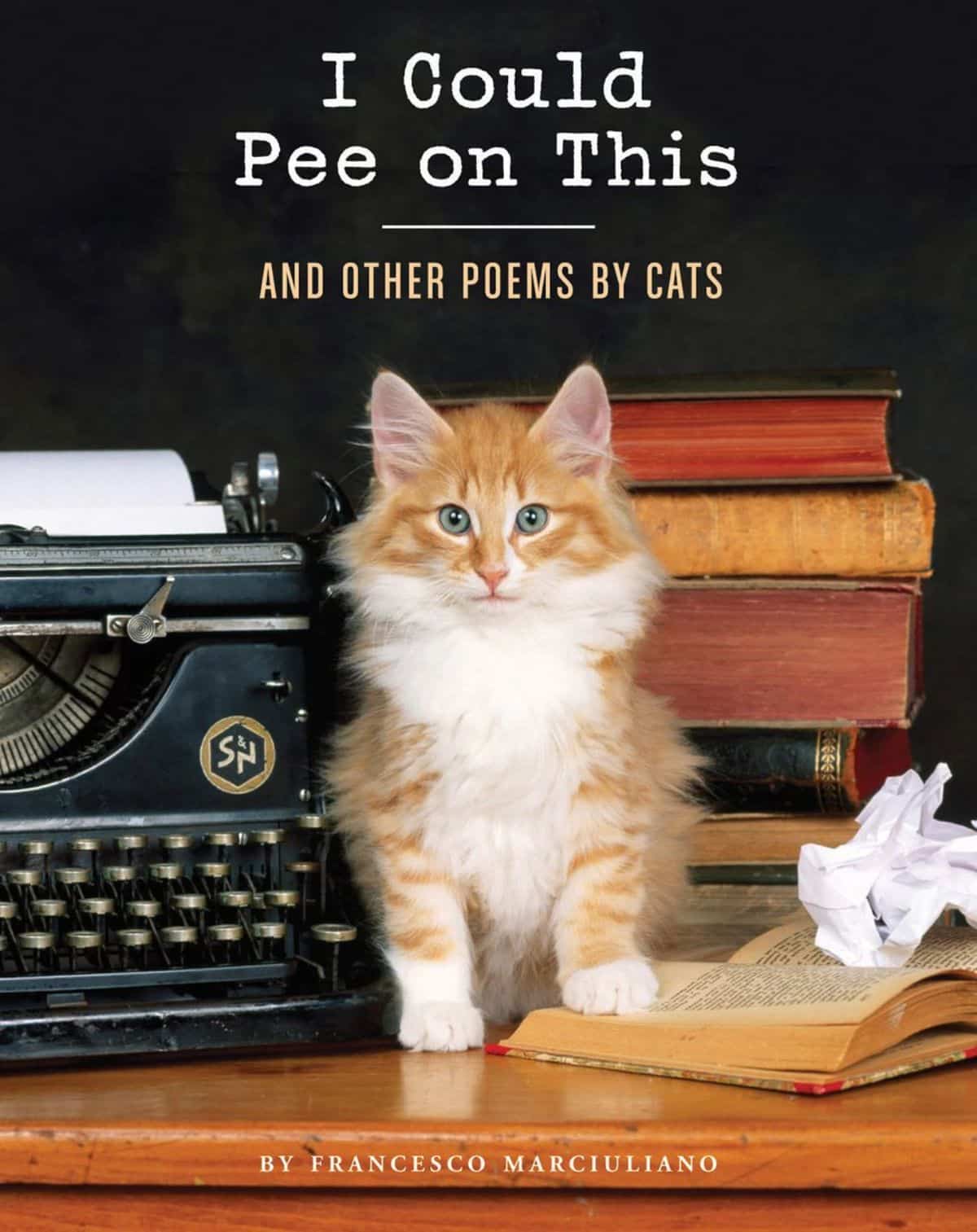 Witty, funny, and entirely feline, these poems are a must-have for any cat mom. Purportedly written by cats, the poems playfully explore cats' propensity to:
Bring you dubious presents
Serenade you at ungodly hours of the night
Settle on your knees at the most inopportune moments
Sale
If you need a small, inexpensive, but still unique gift for cat moms, socks are an excellent idea. This sock selection offers a variety of colors and cat poses.
It adds a playful touch to any cat mom's wardrobe. It's also an opportunity to subtly showcase their personality and love of cats.
Customers describe them as thick and cozy. That makes them ideal for cold evenings when the cat takes you hostage or wants to sit on your feet.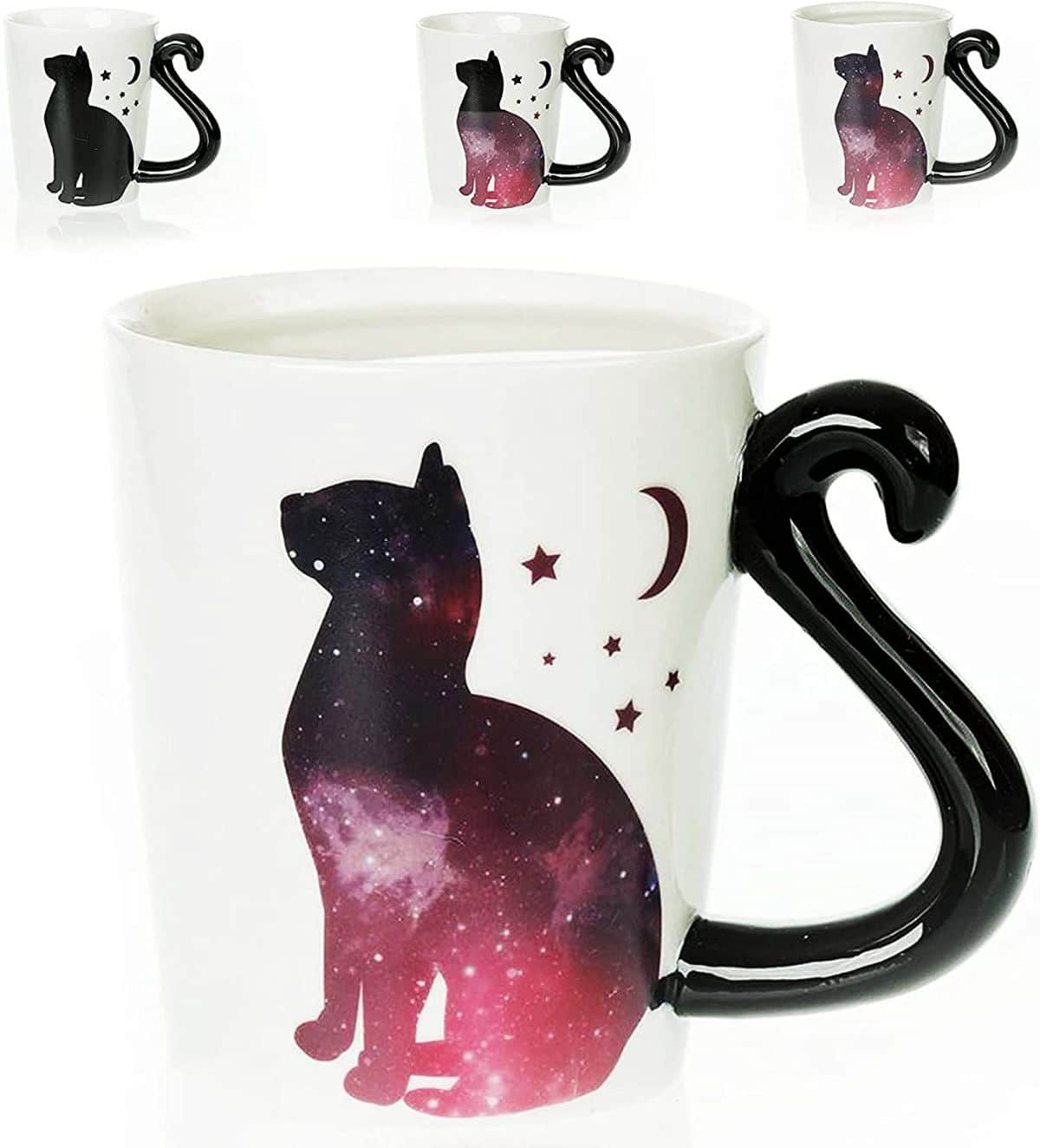 Cat moms will love this playful, cat-themed mug. What starts as an unassuming black cat becomes a whimsically-colored cat once you pour your coffee. The whimsy continues into the handle, which evokes a cat's tail.
Personalized Cat Mother Gifts
If you are still looking for unique cat mom gifts, personalization may solve your problems. Here are some of our favorite personalized cat mother gifts.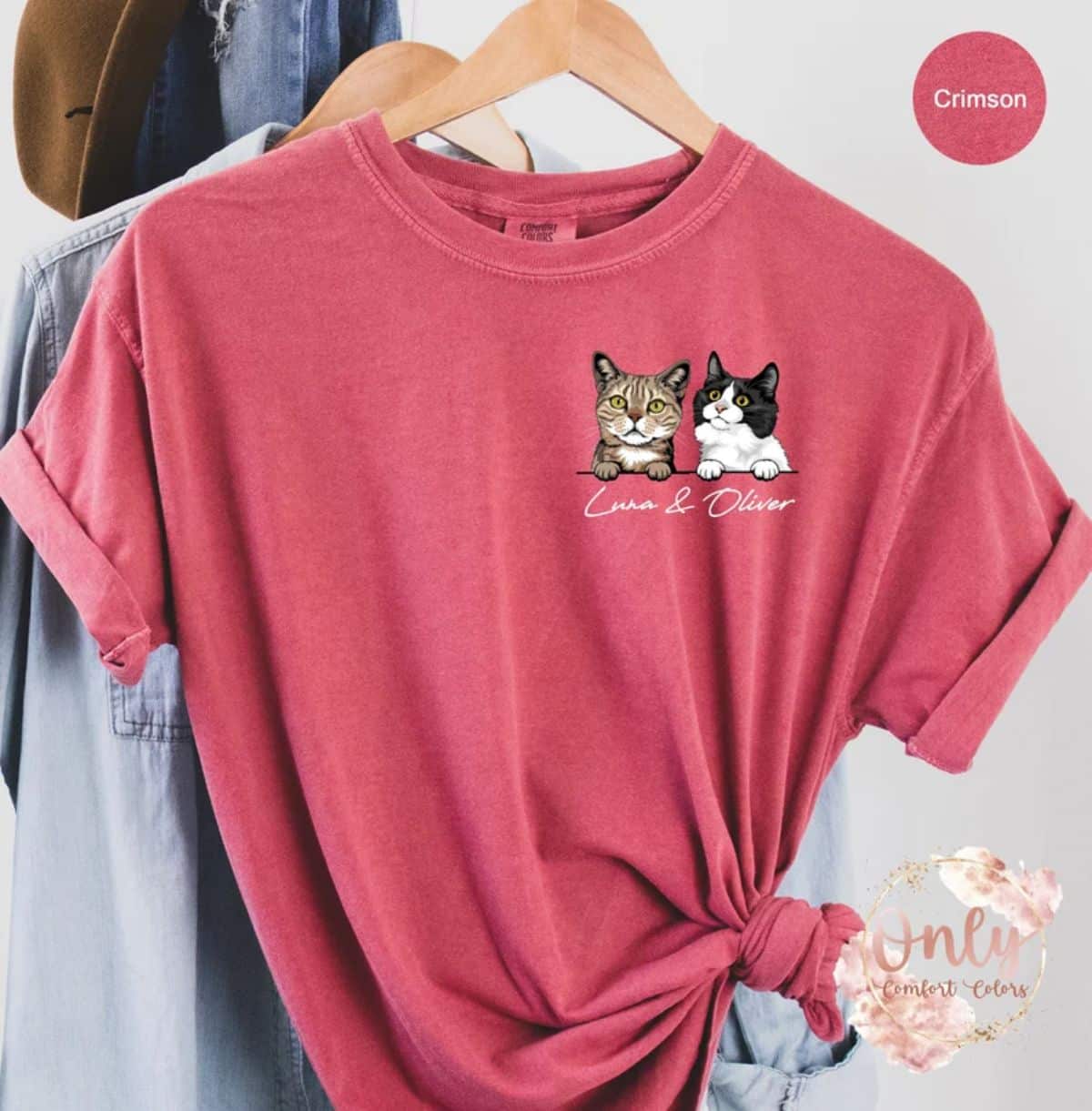 Available in a variety of sizes and colors, this cat mom t-shirt lets you add a personal touch. Submit the names and photos of the cats in question, and customize the shift.
We appreciate the understated quality of the design. The cats and their names appear as a corner detail. It's a unique, personalized touch that doesn't threaten to take over the t-shirt, making it suitable for a variety of occasions.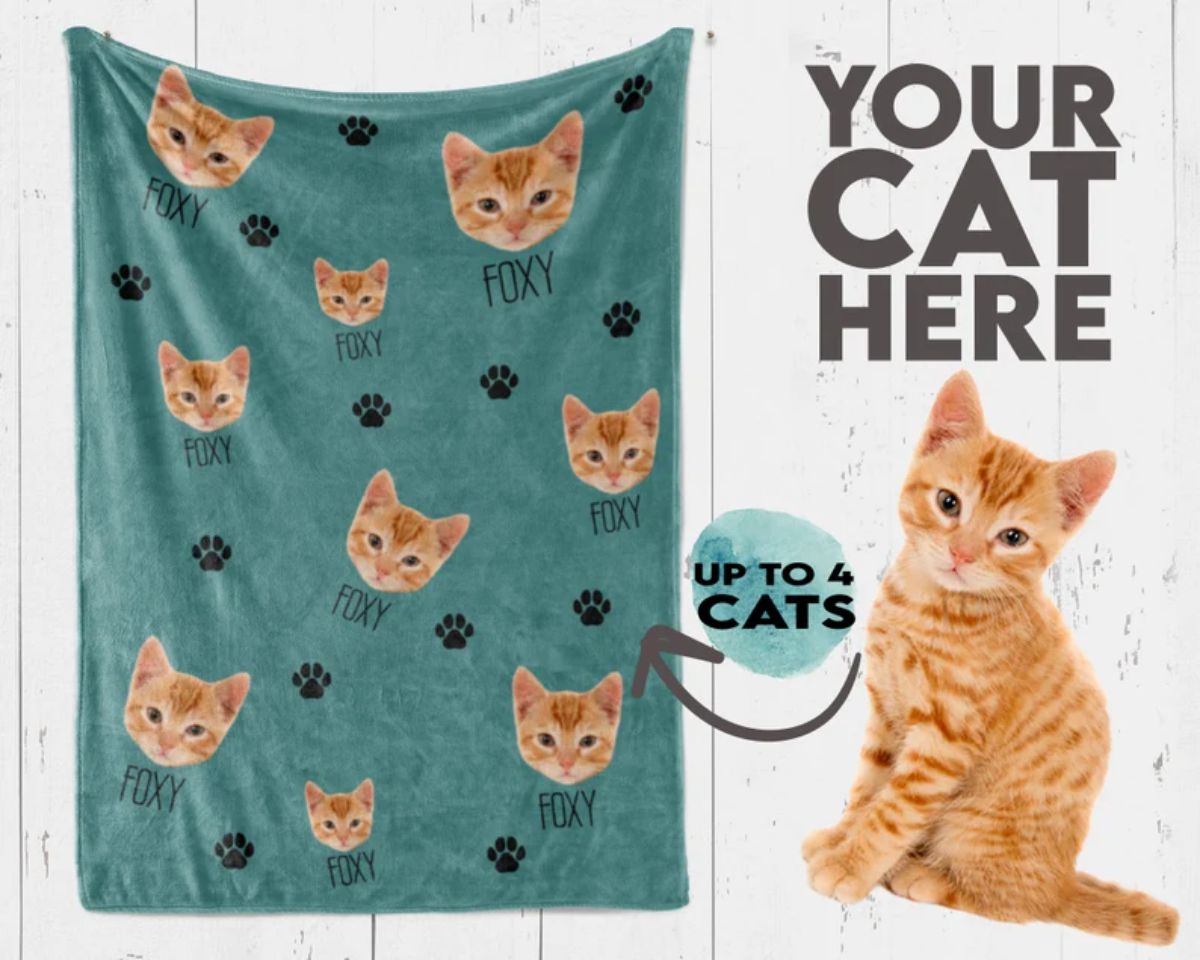 Cats love to be cozy almost as much as they enjoy bringing you gifts of dubious liveliness. It's hard to honor the gift of a headless mouse, but you can certainly pay tribute to that affinity for coziness with a snuggly blanket for chilly evenings.
Personalize it for the cat mom in your life by adding the cat's name and photo to the blanket. She can use it to keep warm or fold it up for the cat to sleep on. The options are endless.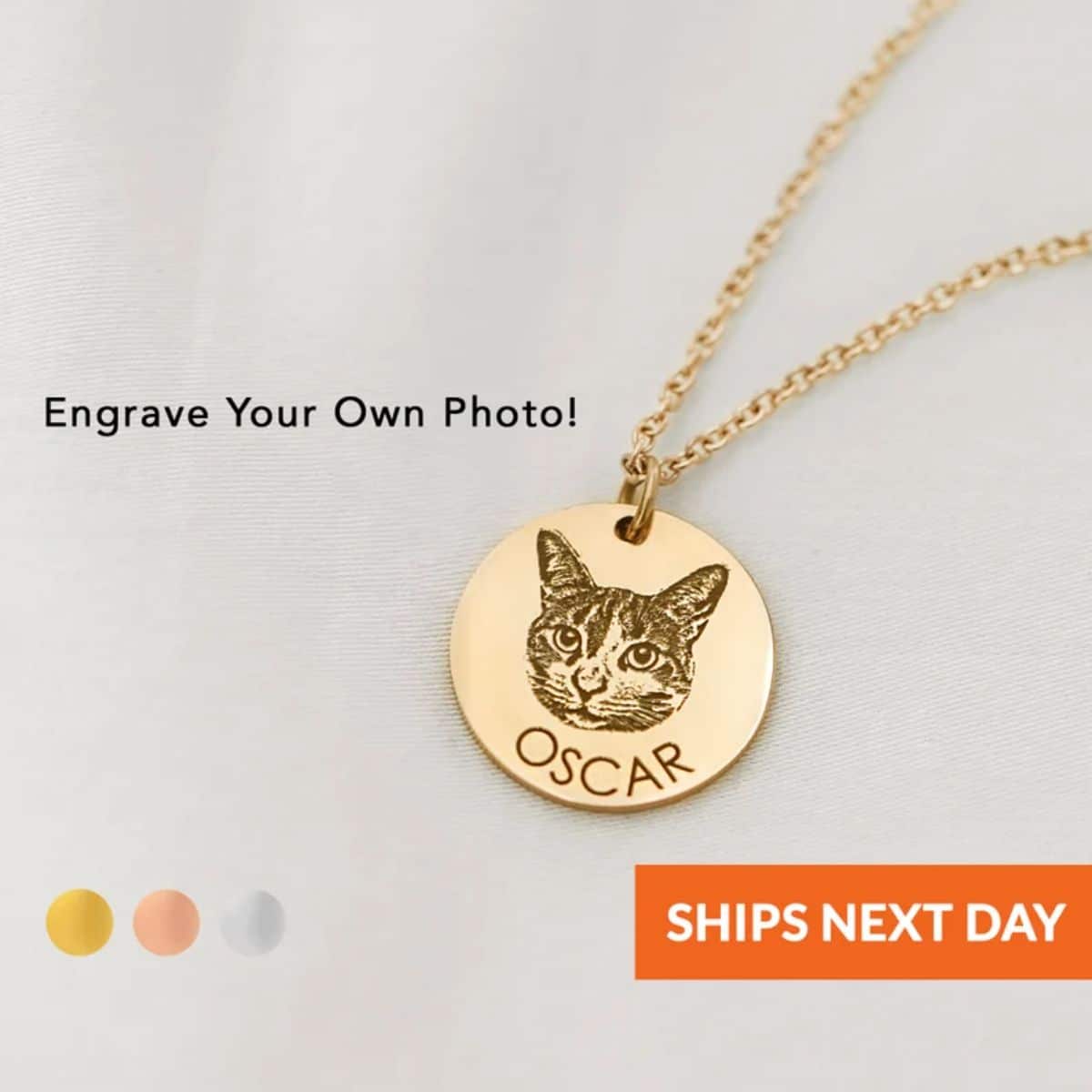 If you want a slightly more elegant but still unique gift for a cat mom, jewelry makes a lovely touch. This necklace allows you to submit a favorite photo and the cat's name for engraving.
It's a meaningful way to honor a departed cat and a sweet way to pay tribute to an existing one. Whatever the meaning behind it, your cat mom can always keep their moggie close.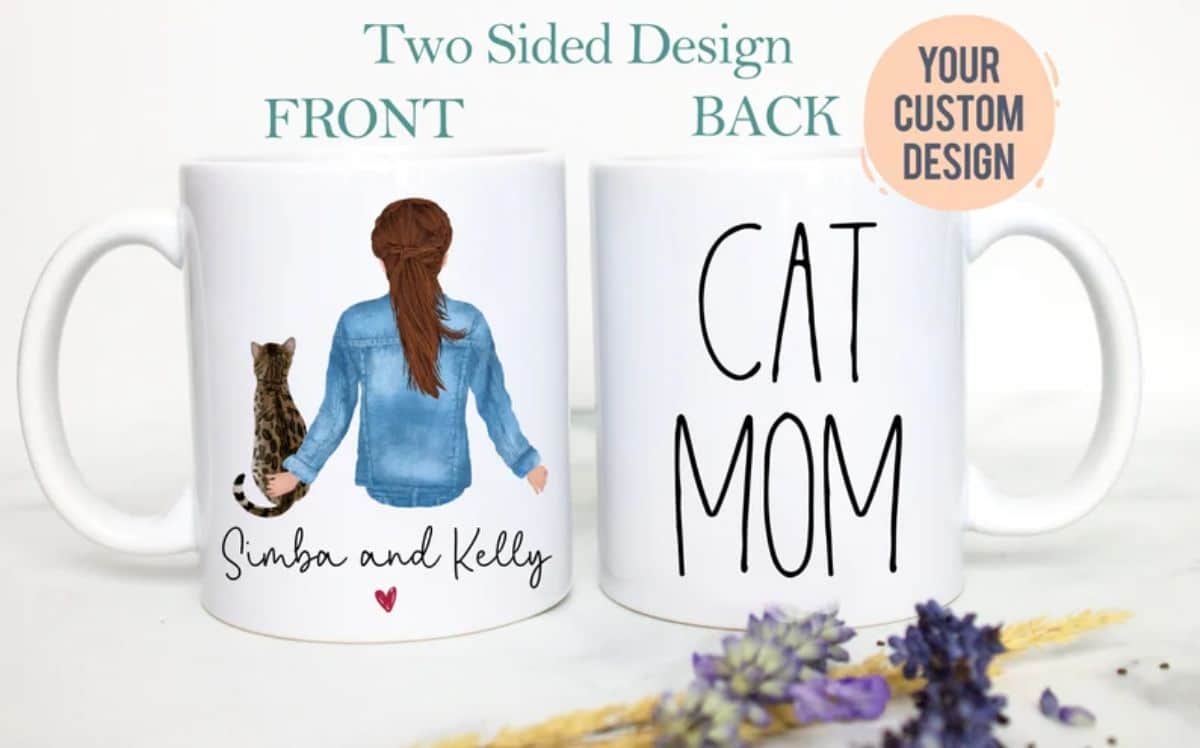 This unique gift for cat moms is a sweet testament to how close we feel to our pets. The extensive array of cat and avatar types ensures you'll be able to find something representative of the cat mom and her feline in your life.
The other side unapologetically proclaims Cat Mom. Admittedly, most cats might opt for something less demonstrative, like "Staff," or "Human Pillow," but they aren't buying the gift – you are.
What Do You Get a Cat Mom for Mother's Day?
But what do you get a cat mom for mother's day? It varies. Crucially, gifts don't need to be personalized to be sentimental. Here are some of our favorite cat-themed Mother's Day gift ideas.

You've probably heard the expression "The cat's pajamas," but now they're more than an idiom. You'll need the recipient's size, but if you can get it, these playful, patterned pajamas make a unique gift for cat moms. They're comfy, a bit quirky, and show lots of personality.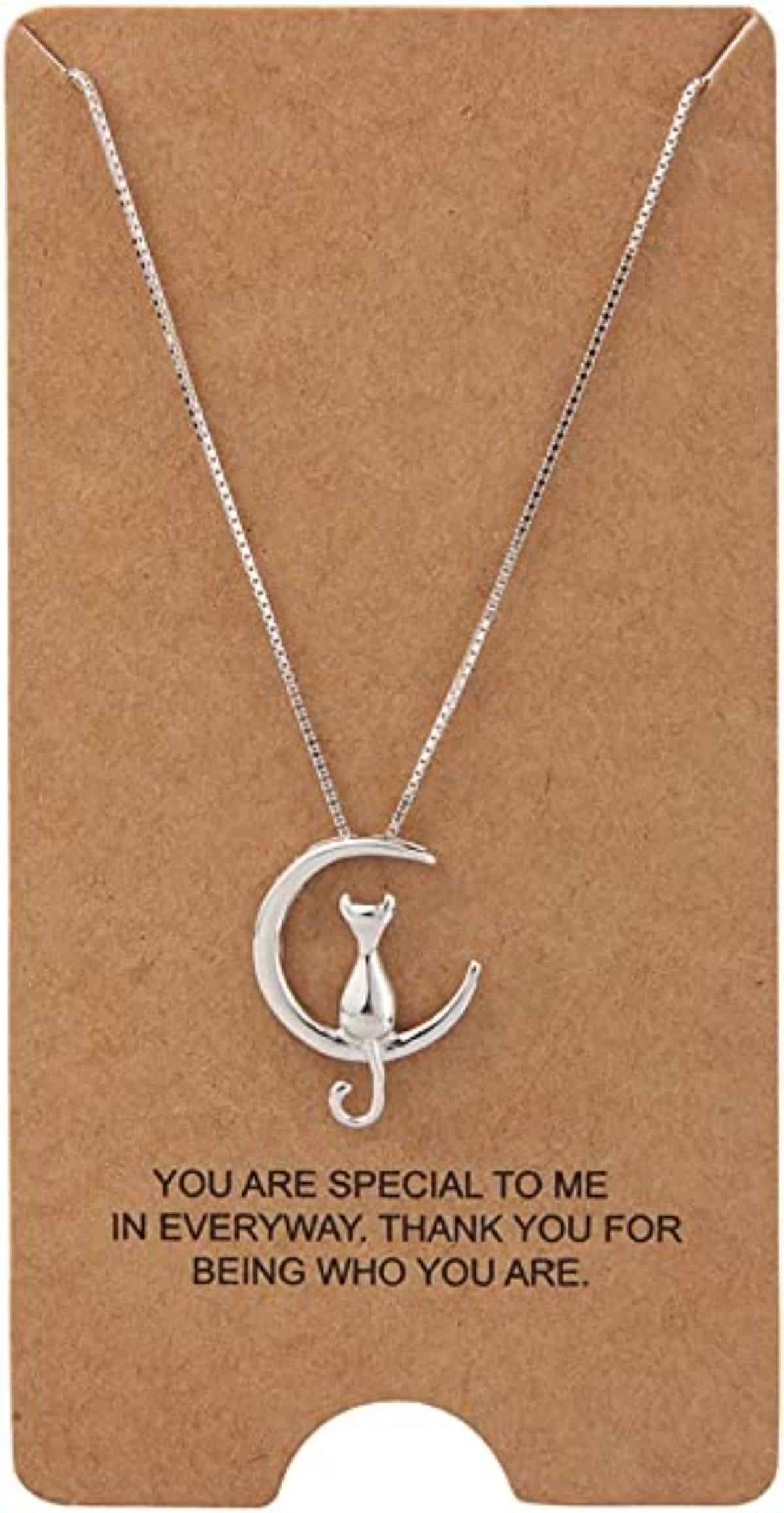 WRISTCHIE Sterling Silver Jewelry Cat On Moon Pendant Necklace 18" (Silver)
【Great Gift Idea】 This Cat Pendant Necklace is Perfect For Any Occasion, Great Gifts for Teenage Girls, Best gift choice for all age: No matter 40th birthday gifts women, or 80th birthday gifts for women, even 21st birthday gifts for women 8 or 9 year old girl gifts, or Gift for sister, it will be a good idea! Wife, Daughter, Mom Or Friends On Christmas Day, Birthday, Dancing Ball, Baby Shower, Beach Funny, Prom, Valentines, Anniversary, Thanksgiving Day, Etc
Not all jewelry needs to be personalized. This necklace shows a cat balancing on a crescent moon shape. It adds a lovely touch of elegance to the life of the cat mom you want to celebrate.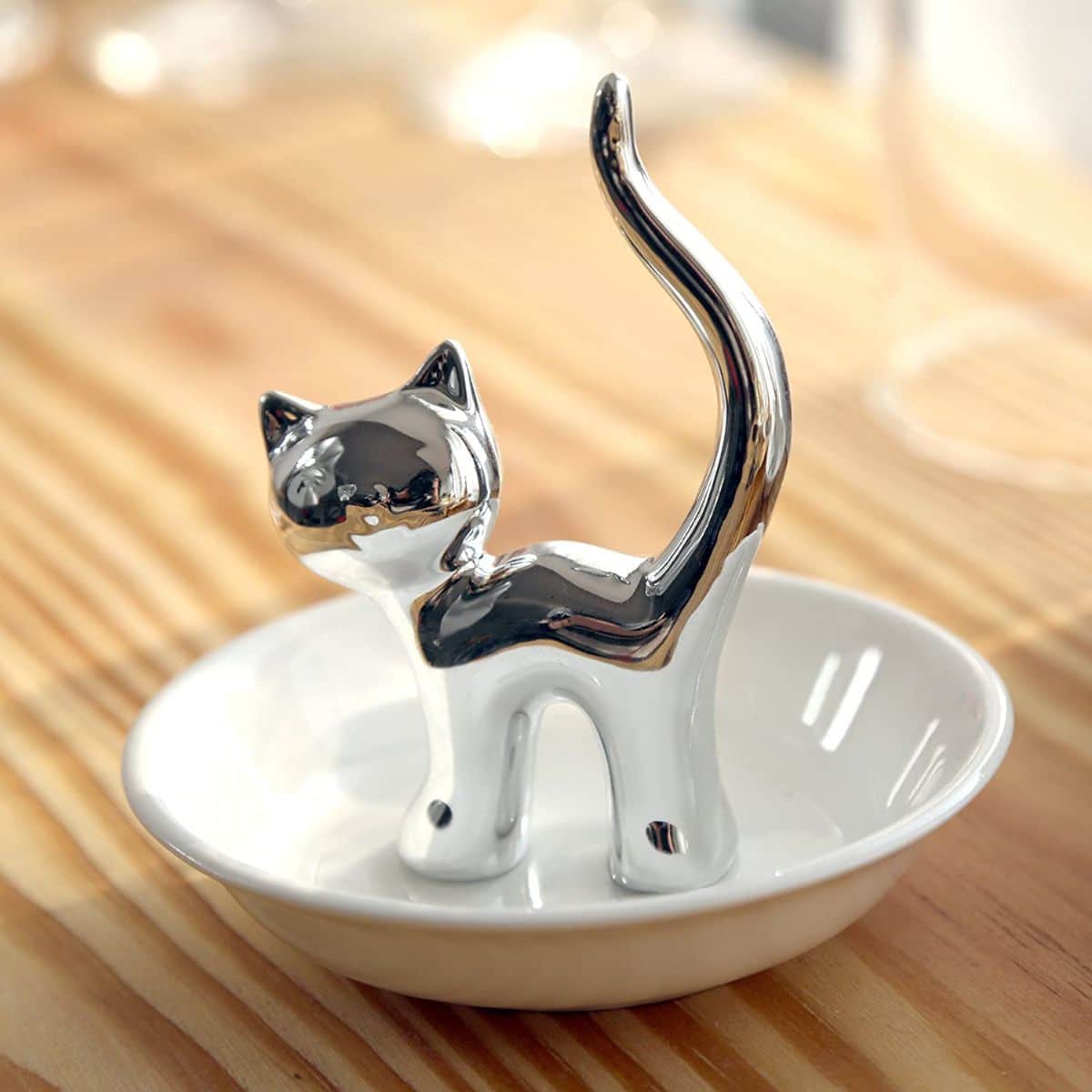 If you make a habit of cat-themed jewelry gifts, then the cat lover you buy for will need somewhere to store it. This cat-shaped ring holder makes a unique cat gift that's ideal for mother's day.
It's not jewelry, but it's still as sleek and elegant as any self-respecting cat. And it's a lovely variation on a theme. It recognizes their love of cats while being distinctive enough that you might surprise them with the gift.
If they aren't the type to wear rings, it doubles as an excellent place to store keys.
None of that will stop the cat from trying to knock it off the nearest surface, but that's the risk you take with a cat in your life.
Sale
Finally, here's a unique gift for cat moms who enjoy their tea.
The mug is charmingly feline-shaped. The built-in infuser is shaped like a fish, a gesture anyone who ever cleaned up the innards of a mouse, vole, or squirrel can appreciate.
The glass design allows you to judge your tea as it steeps and assess it for optimal tea-drinking strength. There's a lid, too, to trap heat so the cat mom receiving it can come back to her tea later.
She's unlikely to need it, though. After all, if you are sitting down, you are asking to be sat on. Just ask the cat mom or her cat.
Conclusion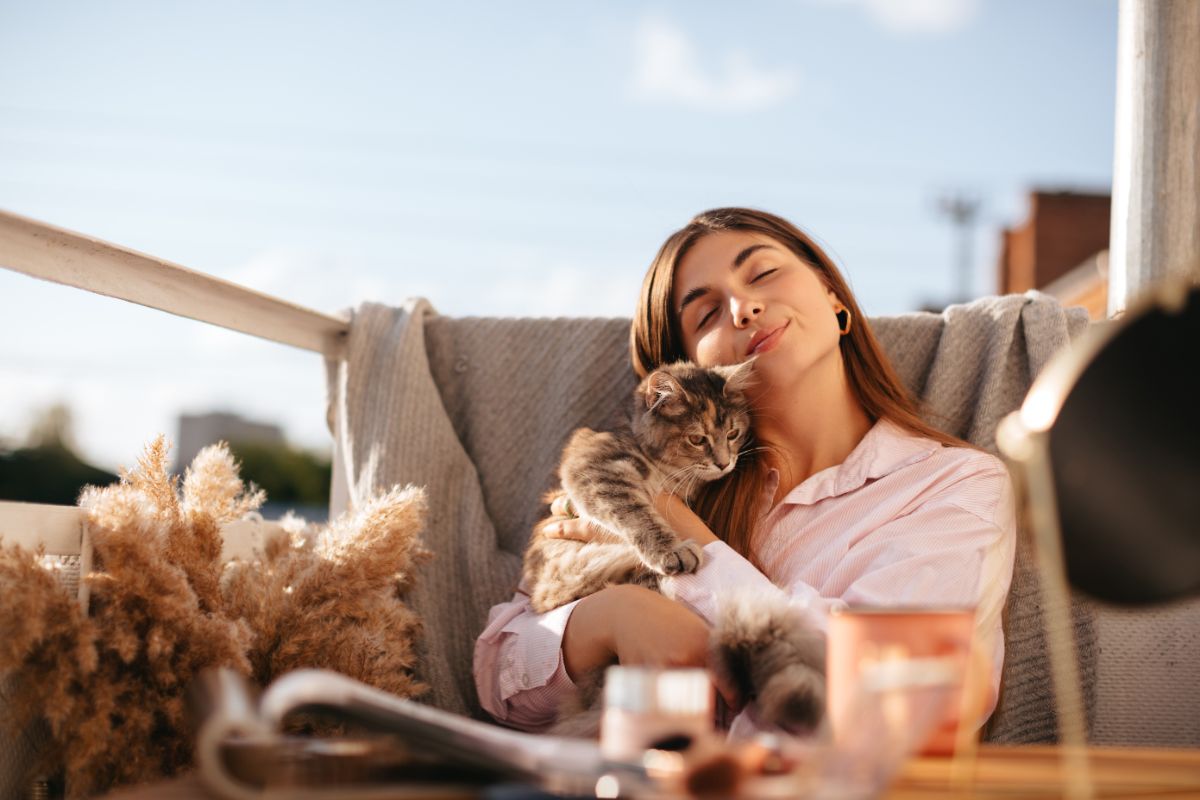 By now, you realize there are a variety of unique gifts for cat moms. Many of them are playful, tongue-in-cheek gifts, but not all of them. They can be as elegant, personalized, or sentimental as you want.
If you still aren't sure what to get, browse pet toys. The focus of this list has been on cat moms, but given their affection for their cats, they'll never turn down a catnip mouse or a piece of cat furniture.
The important thing is that your gift demonstrates an appreciation of the cat mom you're buying for a while, also recognizing their love for their cat.