Maine Coon cats are the perfect cat for many households. These cats may not seem like cats to many owners since they can be so dog-like. Maine Coons are an ideal pet for families who can't decide between adopting a dog or a cat.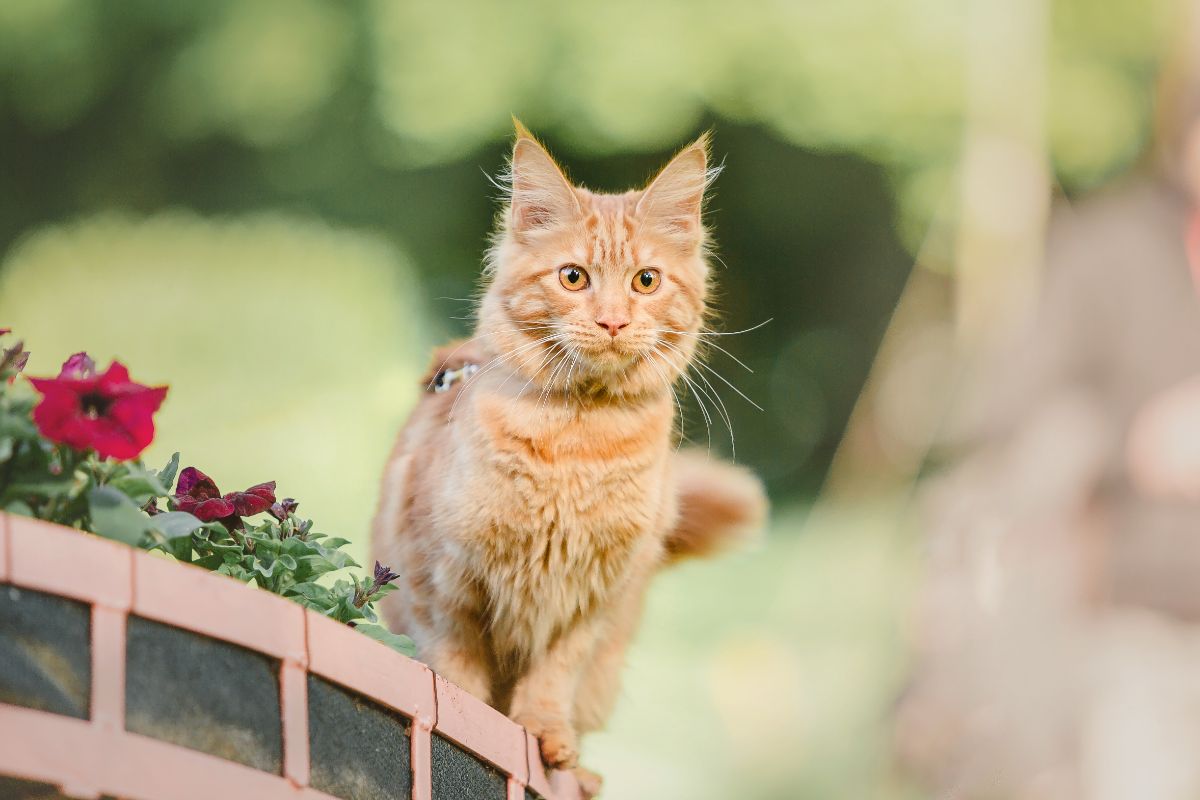 Maine Coons have many canine-like traits. For example, Maine Coons will gladly wander the home and follow their owners. These cats will also wait by the door for their loved ones to come home. Additionally, Maine Coons can learn tricks and enjoy playing in the water, traits usually associated with playful dogs.
Read on to learn more about the ways Maine Coon may act like dogs.
Jump to:
1. Maine Coons Have A Deep Sense of Loyalty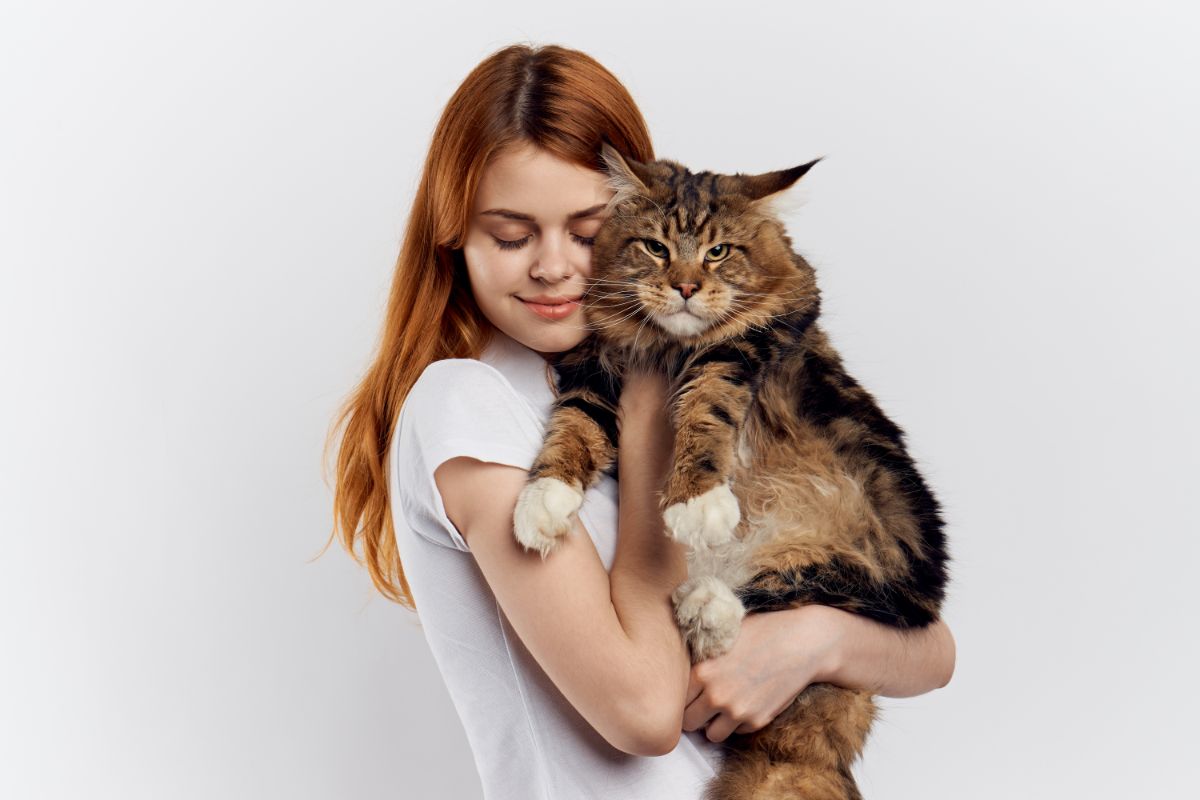 Maine Coons are loyal. These cats will form strong bonds that are hard to break and may follow the cat for life. For example, some Maine Coon cats will create strong relationships with owners, loved ones, and other pets. These cats may experience deep-seated grief and depression when separated from those they love.
Maine Coons will likely pick one or two family members and cling hard to them. These cats may express affection by headbutting, kneading, and other activities to show they adore their loved ones.
When a Maine Coon clings to a family member, it will likely follow them around the home and never let that person leave their sight.
2. They Can Learn Tricks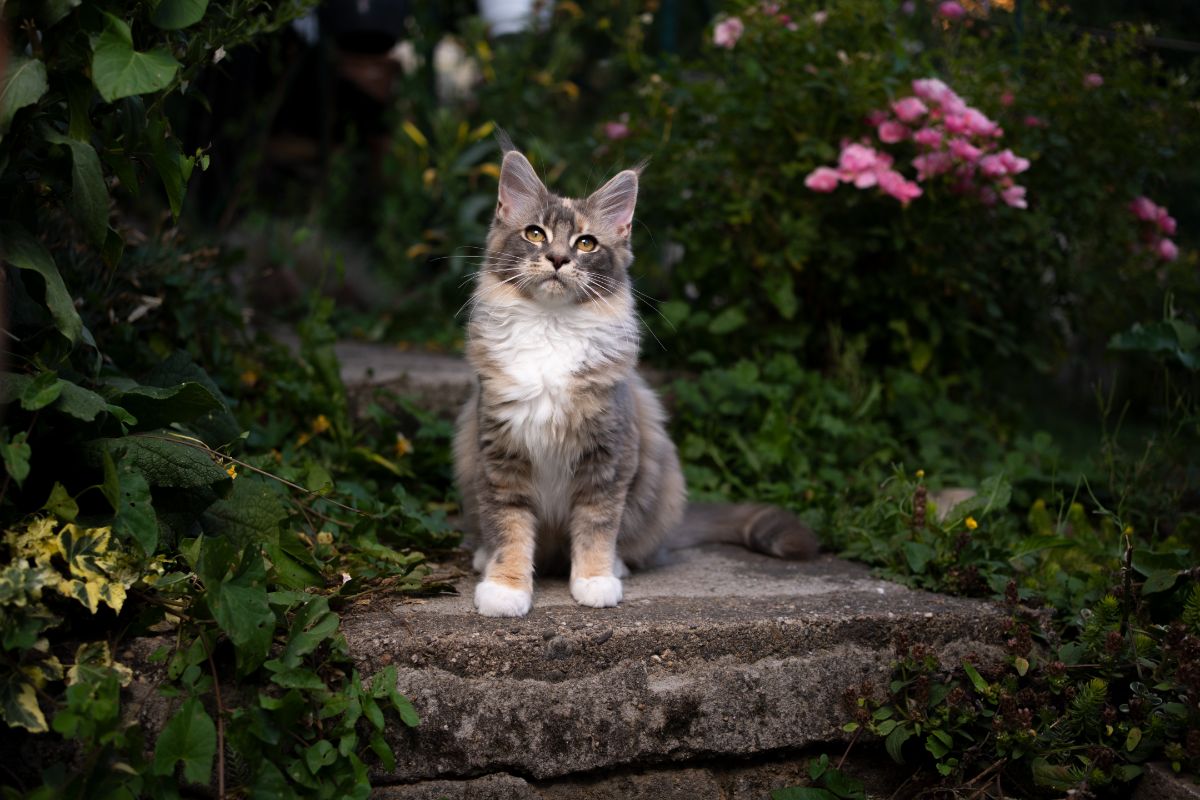 Maine Coon cats can learn tricks, but these tricks may not be anything like how a dog learns tricks. Instead, Maine Coons may learn how to sit and stay, but these cats are still independent and will likely not sit still for long periods.
Maine Coons are perfect animals to take outside for walks because they will listen when told to stay near and follow their owners. Many Maine Coon owners will take their cats on walks, hikes, or other adventures because these cats naturally won't stray far and will follow verbal commands to come back to their family members.
3. Maine Coons Enjoy Water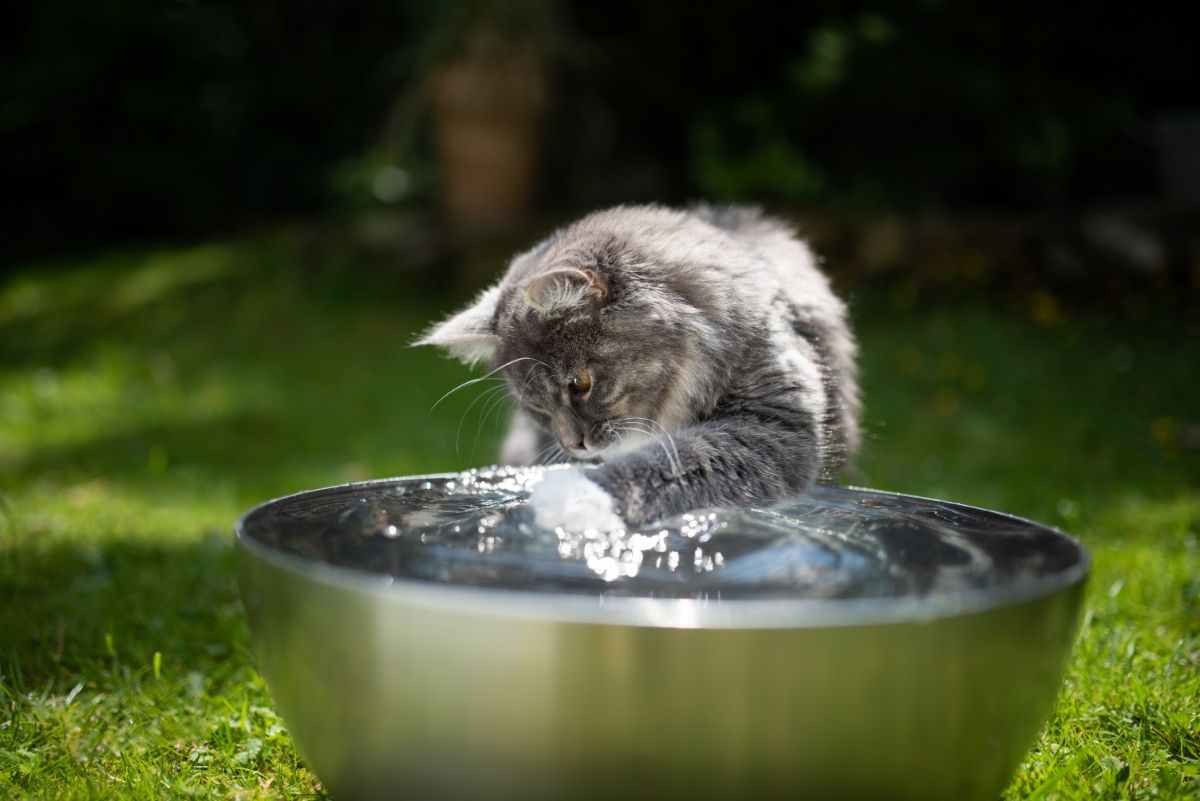 Like dogs, Maine Coon cats enjoy spending time in the water and playing in the water. These cats act like dogs who thrive during playtime outside. However, you may need to give your Maine Coon some cleanup afterward, just as you would a dog.
Maine Coon cats might enjoy sitting beside a pool, throwing things into a lake, or diving in after frogs. These cats may also enjoy playing with pool toys or a hose left on. Your Maine Coon may not snap and run after a hose, but they have a docile way of playing with water that seems similar to a lazy or tired puppy after a long day.
4. They Adore Attention and Affection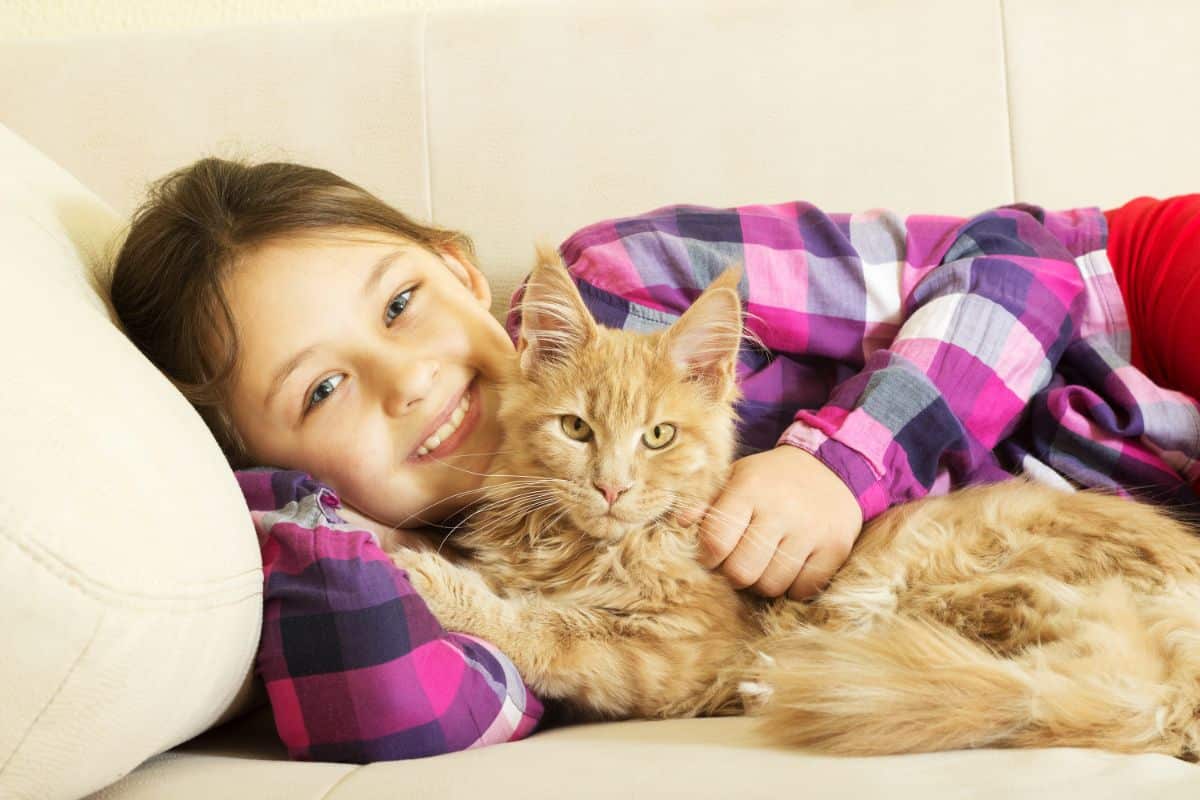 Maine Coons thrive in environments where they get as much attention and affection as they desire. These cats love to be the center of their owners' world and are happiest when they are getting belly rubs, head pats, and other attention.
Your Maine Coon will likely follow you around the home and headbutt you to let you know they want to be rubbed. Maine Coons prefer belly rubs, unlike most other cats, and these cats have no problem letting you know they want to be patted, rubbed, and scratched.
Your Maine Coon will likely never leave you alone, and these cats are happy to have a conversation with you by vocalizing their intentions, thoughts, and desires.
5. Maine Coons Are Obsessed With Food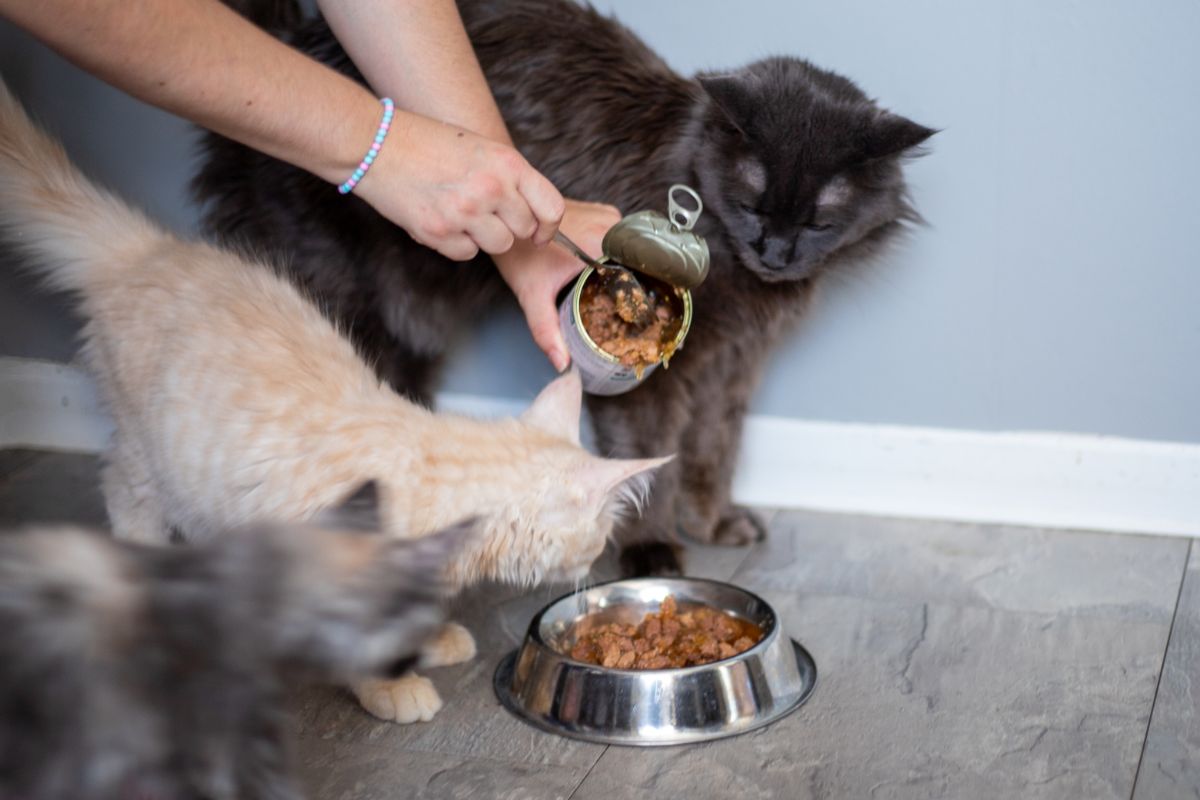 Maine Coons are obsessed with food and will memorize the schedule of the day, so they know when it's time to eat. Your Maine Coon may also show a special interest in the foods you're eating and try to snatch a piece when you aren't looking.
Maine Coons will be especially happy to eat slices of turkey, chicken, or ham, but they'll have no problem scarfing down their cat food when it's time to eat. Whenever hungry, your cat might meow at their food bowl or make it obvious to you that they need some food or would like some food.
Be mindful of this meowing since these cats can weigh over 20 pounds and may need more food to sustain themselves.
6. They Love To Play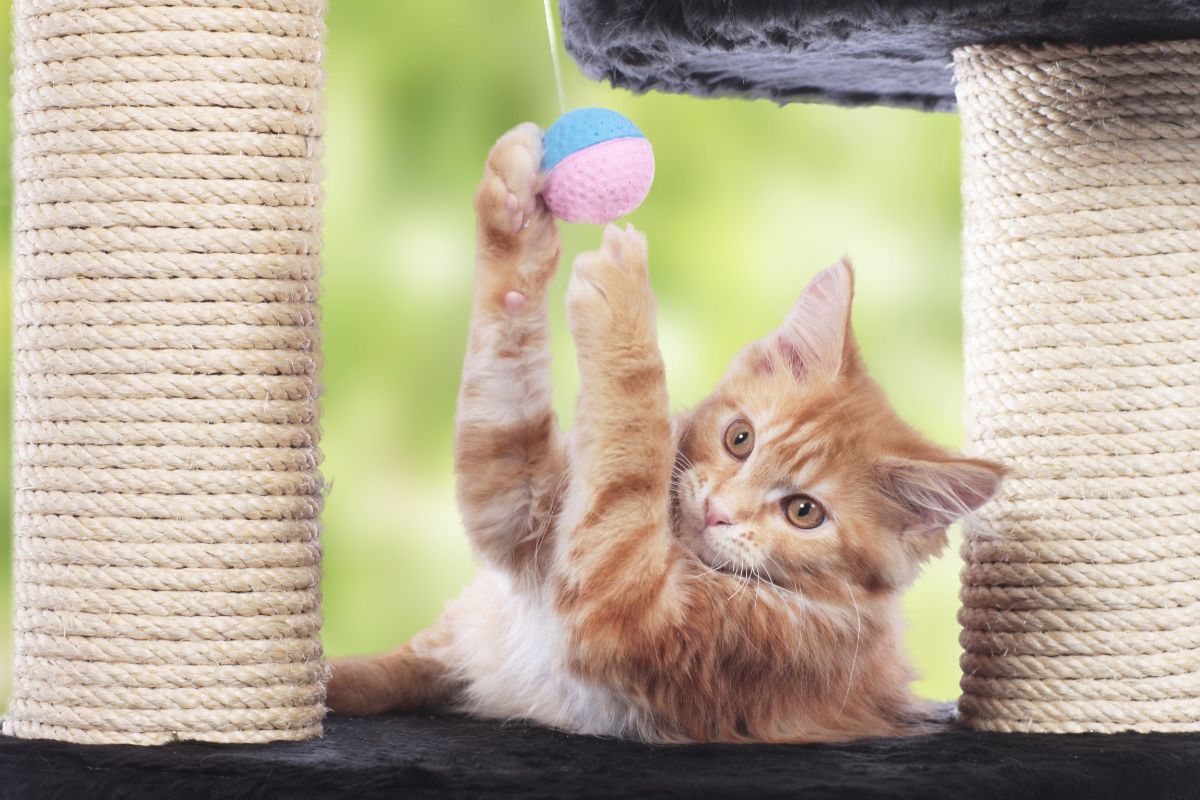 Any Maine Coon owner will tell you that their Maine Coon needs a lot of toys and play areas to be happy. These cats will need a cat tree with plenty of scratching posts, fluffy balls to swipe at, and cat tunnels to roam through. A Maine Coon cat will also enjoy going outside to play with toys.
For example, Maine Coon owners who own a patio should consider setting out some cat toys for their cats to play with while enjoying fresh air and sunlight.
Maine Coons especially enjoy interactive toys that require some muscle and quick thinking. Your Maine Coon likely won't be happy with simply mice toys and sticks with feathers because they won't engage the brain enough.
7. Maine Coons Will Follow Their Owners Around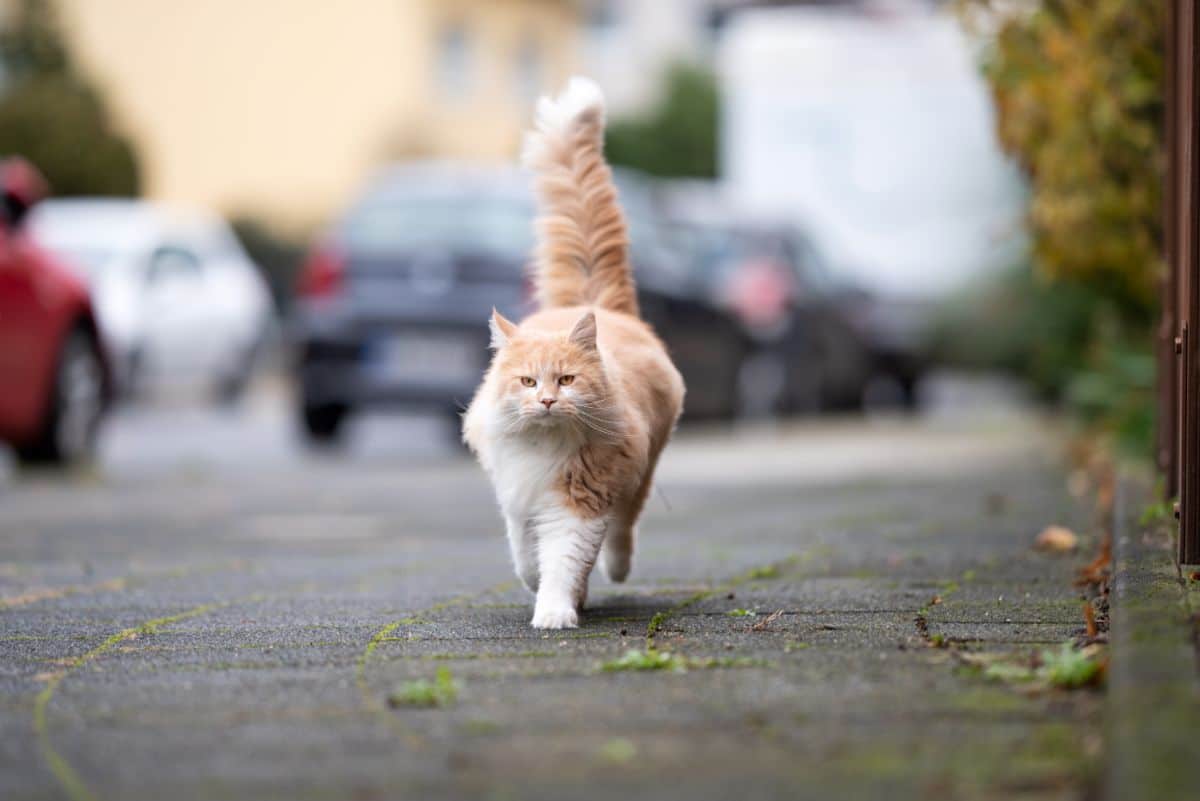 Maine Coons have a habit of following their owners around the home. You can expect a Maine Coon to follow you anywhere, including the bathroom, garage, or patio. These cats adore being with others and thrive on social interaction.
Maine Coons dislike closed doors and will happily sit at a locked or closed door and meow until their owners or loved ones open the door, day or night. These cats may simply sit on your bed and watch you, play with a toy in your presence, or relax with you, but no matter their activity, they want to be with you.
Final Thoughts
Maine Coon cats can sometimes act like dogs and may be confusing for some cat owners. These cats adore attention and affection and may follow their owners around the home. Additionally, Maine Coons are playful and will gladly spend all day playing with their loved ones, enjoying a hike or the water, and waiting by their food bowl.
Maine Coons are deeply loyal, making them similar to small, docile dogs. A Maine Coon can make a perfect addition to a family divided between cats and dogs since they have similar traits to both species.