The adorable, large, fluffy cats you know and love as Maine Coons fill our hearts and homes with their calm personalities, large presence, and love.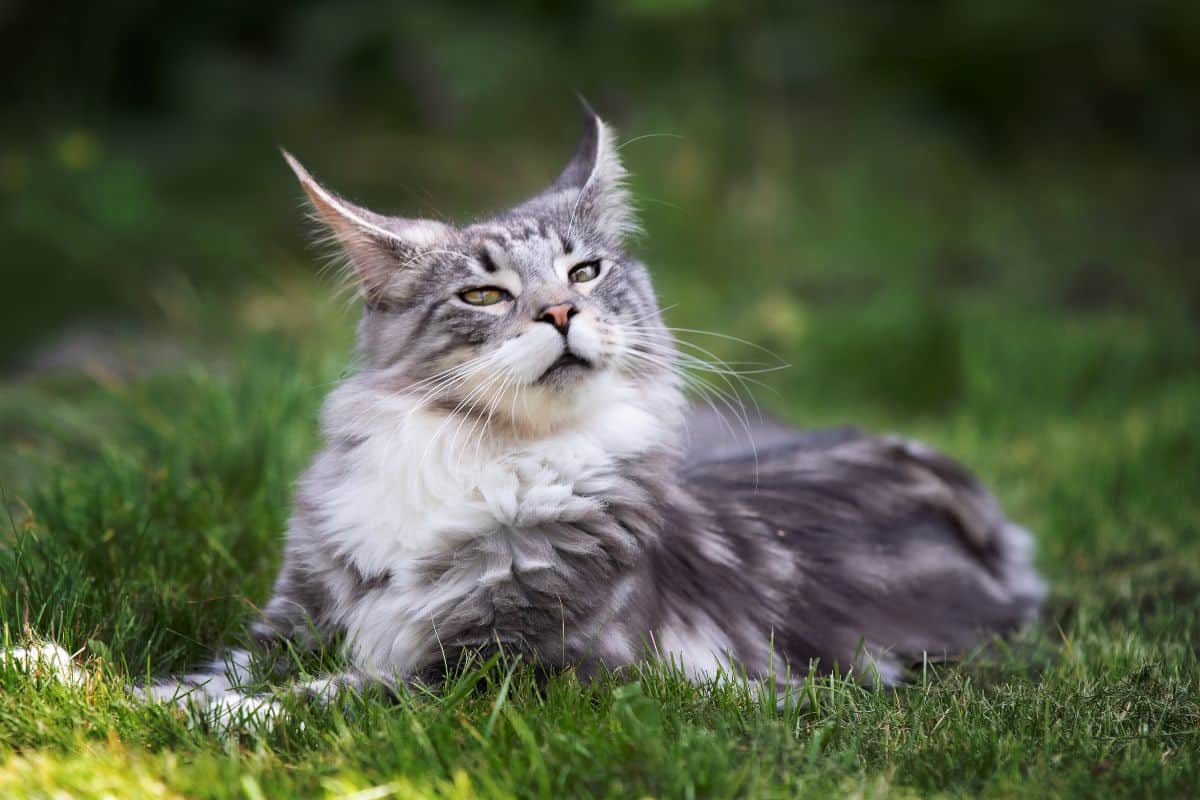 But where are Maine Coon cats from? How did the largest breed of cat in the world come to be? When did the Maine Coon appear as a distinct cat breed?
Let's take a look at the origins of this gentle whiskered giant.
Jump to:
Are Maine Coons Actually From Maine?
In short, yes! Maine Coons are Maine's official state cat. Some cat historians and geneticists think that the breed originated sometime in the eighteenth century. In the late 1800s, Maine Coons were very popular in North American cat shows (yes, there were cat shows back then!).
Scientists believe that Maine Coons developed in the American state of Maine, possibly from Siberian cats or Norwegian Forest Cats that came to the New World from Europe. These older cat breeds were then bred with short-haired cats already living in the United States, and eventually, the Maine Coon came to be.
However, the origins of the Maine Coon, as with many older cat breeds, are nebulous. It's easy to trace the origins of the Bengal cat – it's a recent breed with only a few generations to count. Maine Coons have been around exceeding two centuries, and we all know that cats breed quickly. It can be difficult to pinpoint an exact moment, a specific branch in the cat family tree where these furry friends became a separate breed.
Apocryphal? Probably. Fun? Definitely.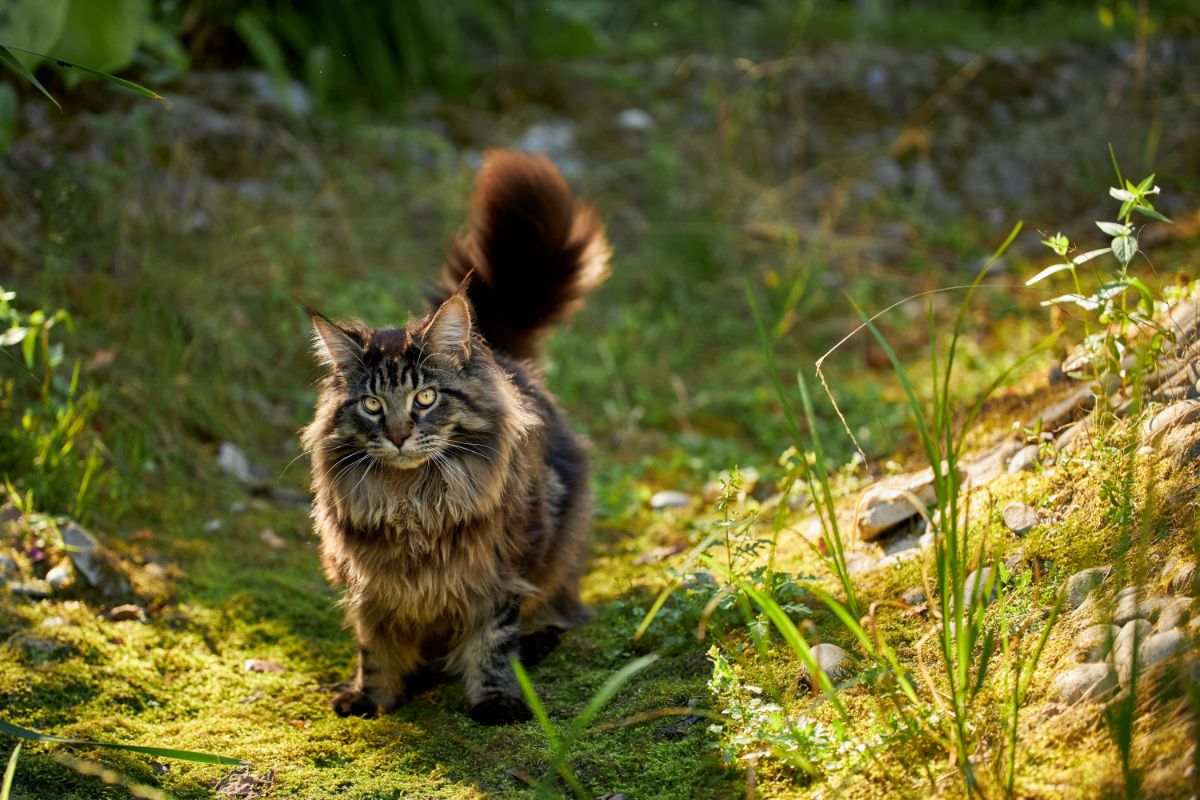 There is one possible origin story of how Maine Coons developed as a breed at the end of the eighteenth century, or at least how the wheels started turning for their eventual emergence as a distinct breed.
The story goes that Marie Antoinette attempted to flee France to avoid her imminent execution and had a ship readied to take her away. Captain Samuel Clough's ship was filled with her most prized possessions, which included six of her long-haired cats. According to the story, these cats were most likely Turkish Angoras or Siberian cats, and they all made it safely to the shore at Wiscasset, Maine, unlike their unfortunate owner. The story goes that they interbred with resident cats and gave us the Maine Coon.
This story is charming, and it is certainly possible. Samuel Clough made remarks about a Turkish Angora that remained on his ship long after its companions disembarked that could be a clue to the story's veracity. The timeline certainly fits with the potential origins of the Maine Coon breed, setting the stage for its arrival on the sought-after cat show scene.
Historical Mentions
All we can know for sure is that Maine Coons as a breed were first mentioned in writing in 1861 in Frances Simpson's seminal work The Book of the Cat. Although that book wasn't published until 1903, F.R. Pierce wrote the chapter about Maine Coons for the book decades before its official publication.
There was a Maine coon that won Best Longhaired Cat in Show in the year 1895 at the first National Cat Show that took place at Madison Square Garden. Cosey's historic win in the show is not only her claim to immortality – it's also a significant moment in American cat shows, as this particular show marked the beginning of a new era of cat enthusiasts in the United States.
It wasn't the first cat show in the States, nor was it the first cat show entitled the National Cat Show, but it was a significant event, and the winner was none other than a Maine Coon.
Unbelievably, despite Cosey's success and the breed's popularity since colonial times, the Maine Coon was thought to have altogether disappeared as a breed in the 1950s. No cat show titles had been won by Maine Coons since 1911, and the breed shrunk into obscurity for almost half a century.
This fear was a false alarm sounded by overly worked-up worriers, but it's still important to mention because the Maine Coon had a remarkable decline in notoriety for the first half of the twentieth century, despite its popularity in New England for so long.
Final Thoughts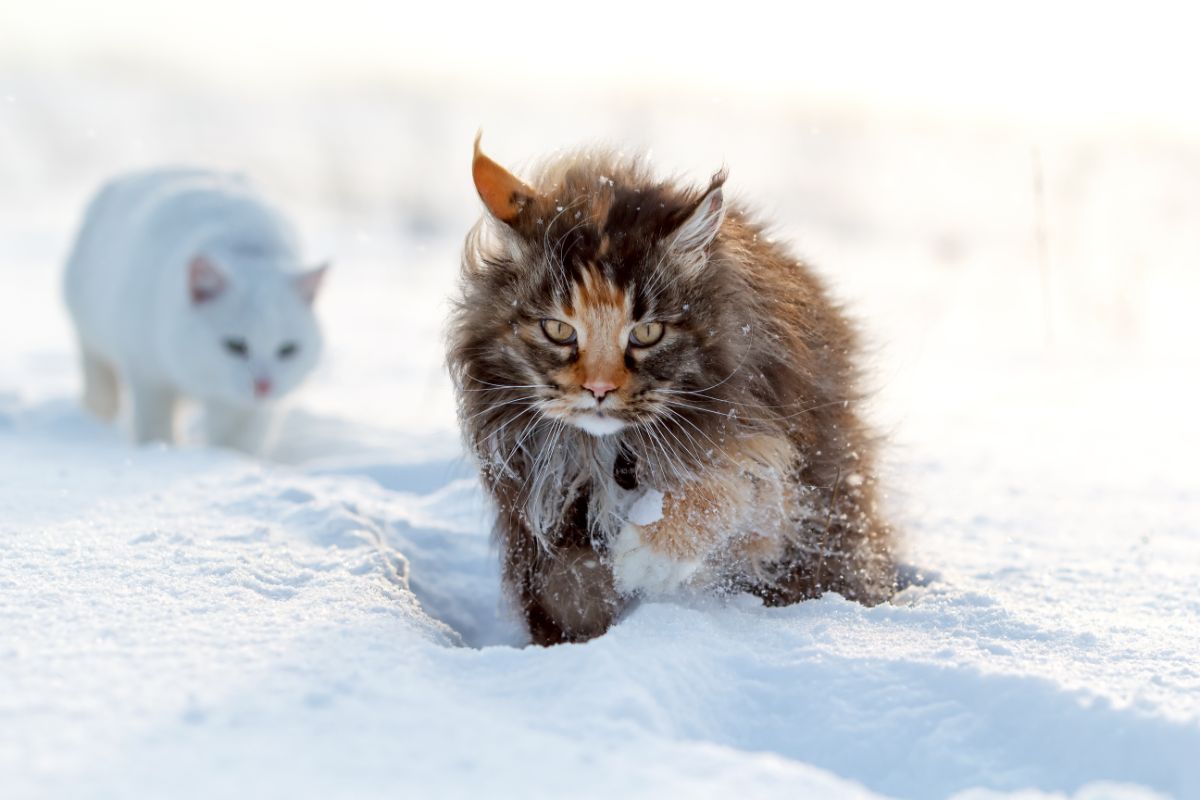 Our fluffy feline friends originate from Maine. Maine Coons do amazingly well in the harsh winters of Maine, reminiscent of those found in Siberia and Scandinavia, the origins of the Maine Coon's suspected ancestors.
All that scientists can speculate is that the breed we have come to recognize as the Maine Coon, a native North American cat breed, may have originated from immigrant Siberian cats and Norwegian Forest Cats which bred with cats already residing on America's East Coast. To achieve their characteristic proportions these must have been some massive American cats.