Maine coons are beautiful, vocal cats who display an interesting collection of behaviors. While many of these actions may seem strange to us, they're a cat's way of communicating with their human counterparts.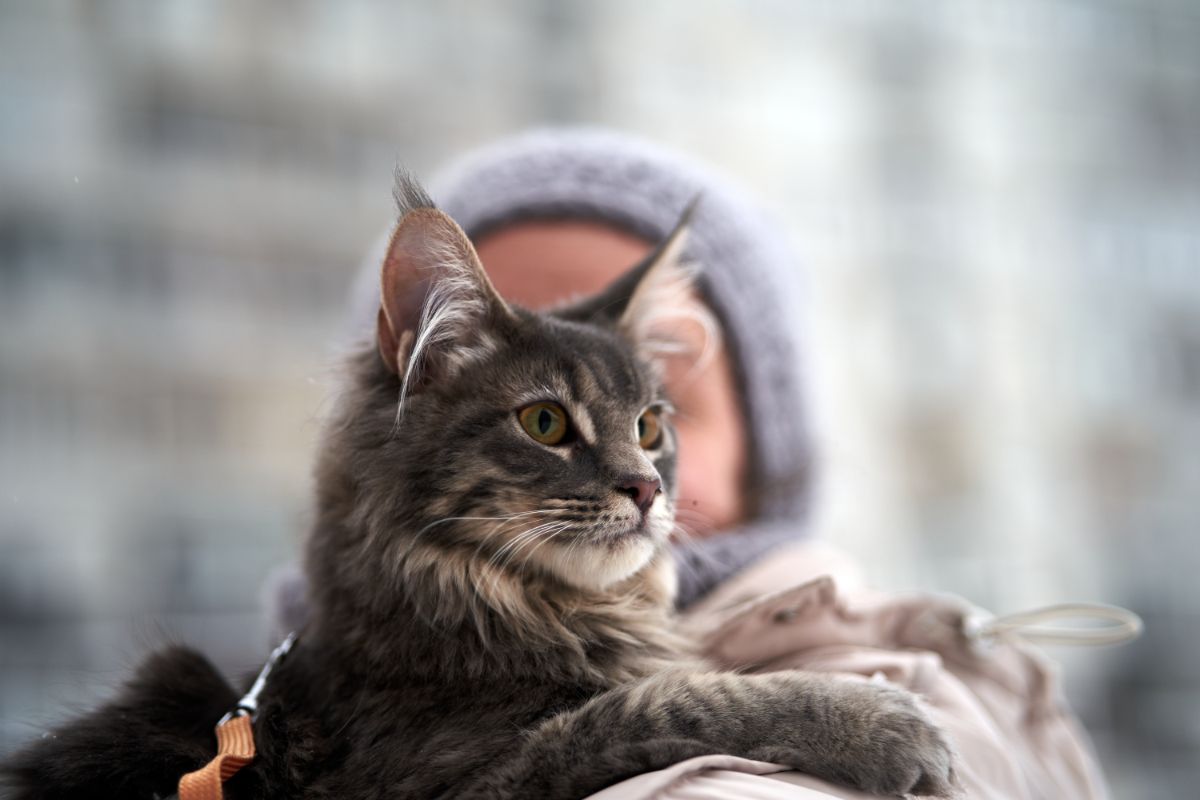 Headbutting seems aggressive but rarely is. The action, called bunting, allows cats to spread their scent via glands in their face. These pheromone deposits tell you a great deal about how your feline friend feels about you.
Cats, like humans, have their own unique personalities. However, these are the nine significant reasons why Maine coons headbutt you, explained so you can understand the message your furry friend is trying to send.
Jump to:
1. Marking Their Territory
Like all cats, Maine Coons are highly territorial. The felines establish ownership by marking people, places, and things with their pheromones. When a cat headbutts, it leaves its scent behind. Felines have glands in their cheeks that secrete a unique scent.
These aromatic deposits identify locations and items as their own. Your Maine Coon marks you the same way. Once they've determined you're a friend, the cat headbutts you, leaving behind a distinct scent marking.
2. To Show Affection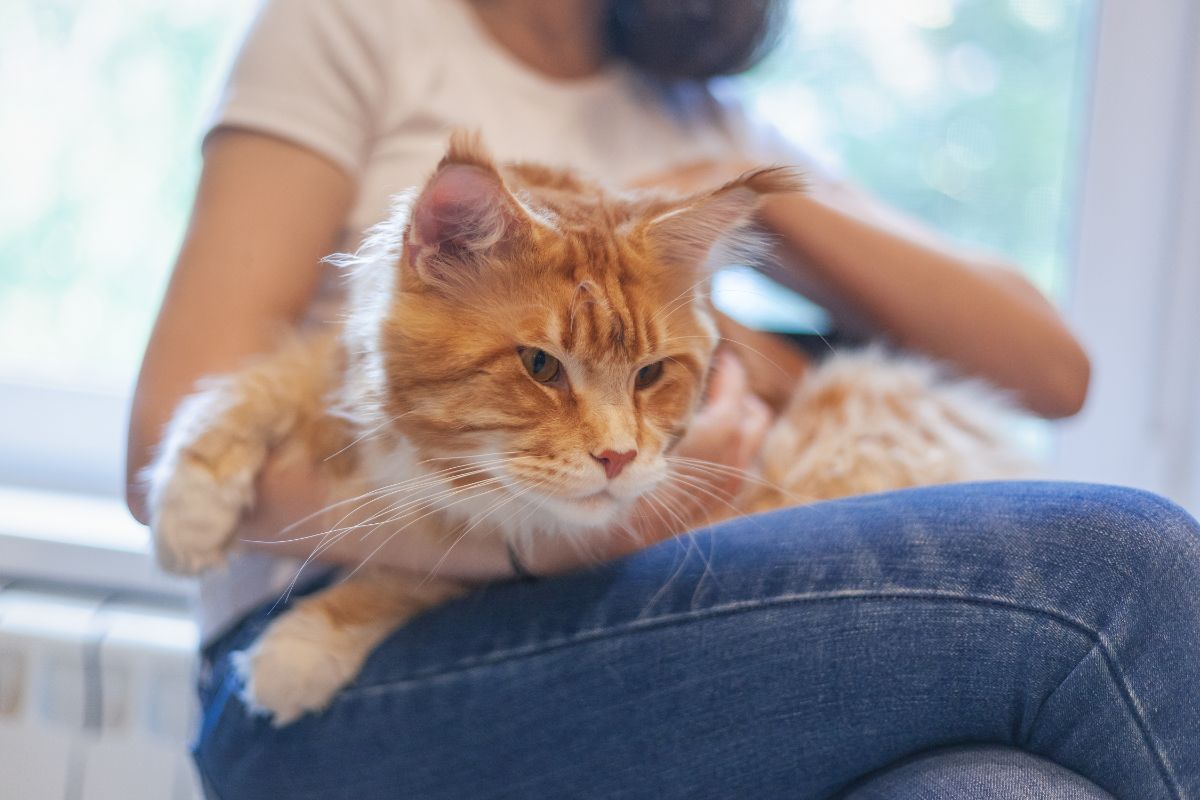 Cats headbutt to show love and fondness. The gesture is an act of familiarity. Felines reserve their scent and marking for people, things, and places they value. When your Maine Coon headbutts you, they're saying you're someone important to them.
3. To Display Trust
Headbutts indicate a deep trust between cat and owner. Felines only act for those they trust, never in hostile presences, they fear or feel suspicion towards. A headbutt may not seem like a compliment, but your Maine Coon intends it as high praise; they find you reliable and trustworthy.
4. To Express Upset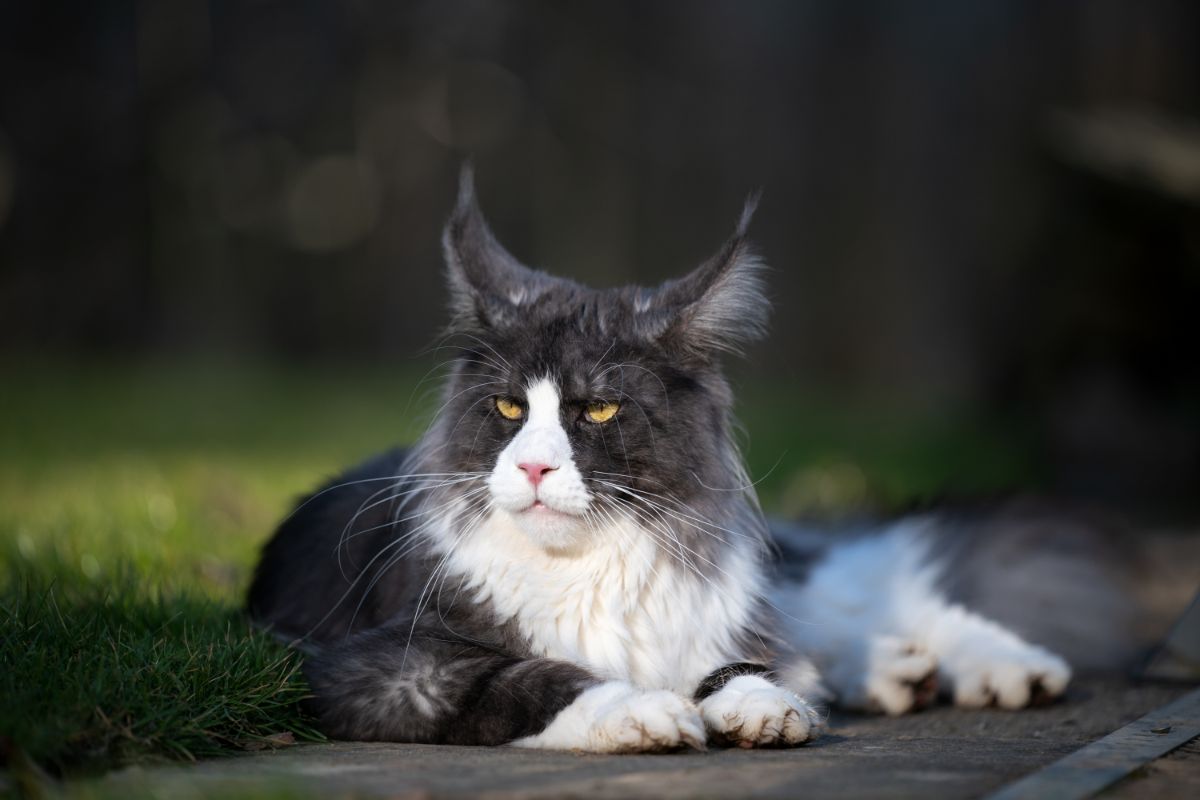 Bunting, in isolation, indicates love and affection. However, if the behavior becomes excessive, your Maine Coon may be telling you something is wrong. Monitor their other behaviors and symptoms to determine if your cat's headbutts mean trouble.
5. To Get Attention
Your Maine Coon can't call your name to tell you they need attention. The frisky felines headbutt to tell you they want you to notice them. Many cats like pets and scratches beneath their chins, and headbutting puts those prime areas in hands reach.
A headbutt is often simply a way your cat tells you they want some affection, particularly when paired with purring.
6. To Wake You Up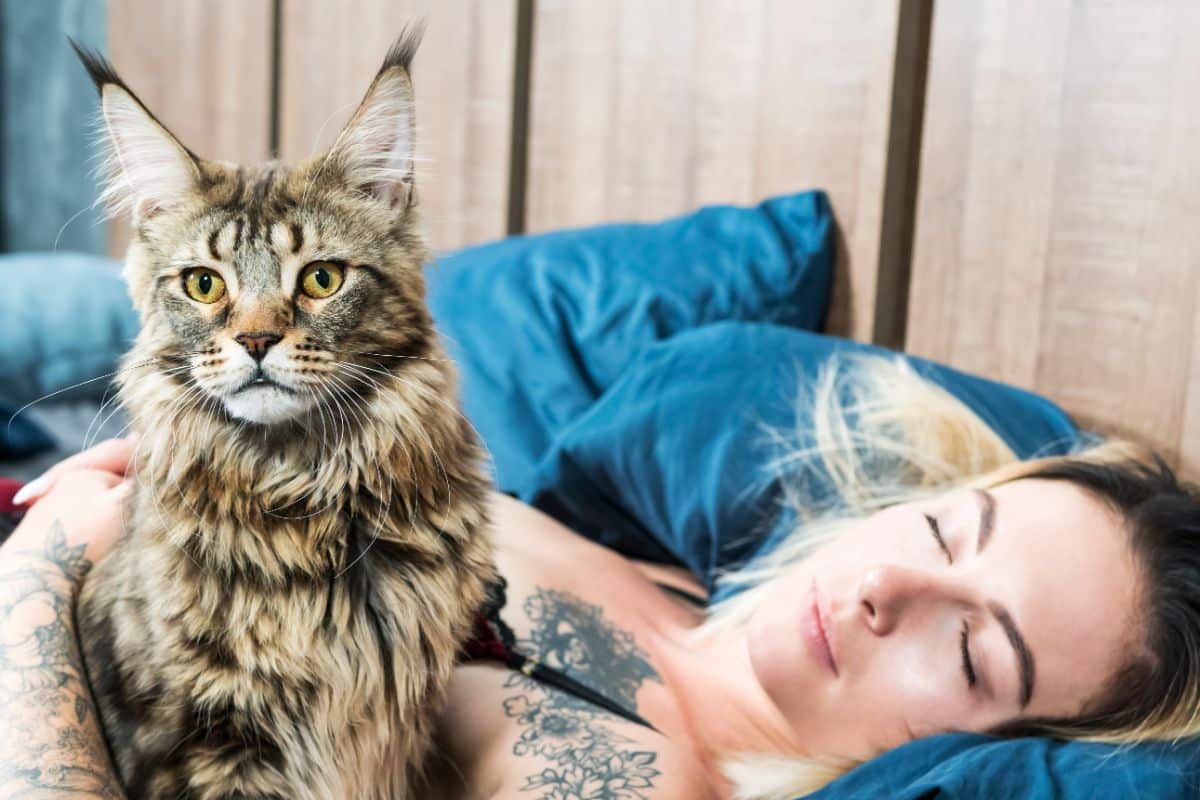 Every cat owner recognizes the sound of their feline friend zooming through the house in the middle of the night. Felines sleep for much of the day and build up energy. This pent-up energy needs to be released, and often cats vent it during night-time play sessions.
Your Maine Coon loves you and wants you to play with them. While you may think three in the morning is for sleeping, your cat wants you to romp with them. The easiest way for them to wake you is a swift headbutt.
7. Marking You as a Safe Person
Your Maine Coon needs to know what and who is safe. Cats trust their own scent. Once you've established that you mean them no harm, a feline deposits its smell on you to verify you're a friend and a safe haven.
Cats headbutt their scent glands against you to leave their pheromones on you, so when they sniff you later, they'll know they're secure with you.
8. To Self-Soothe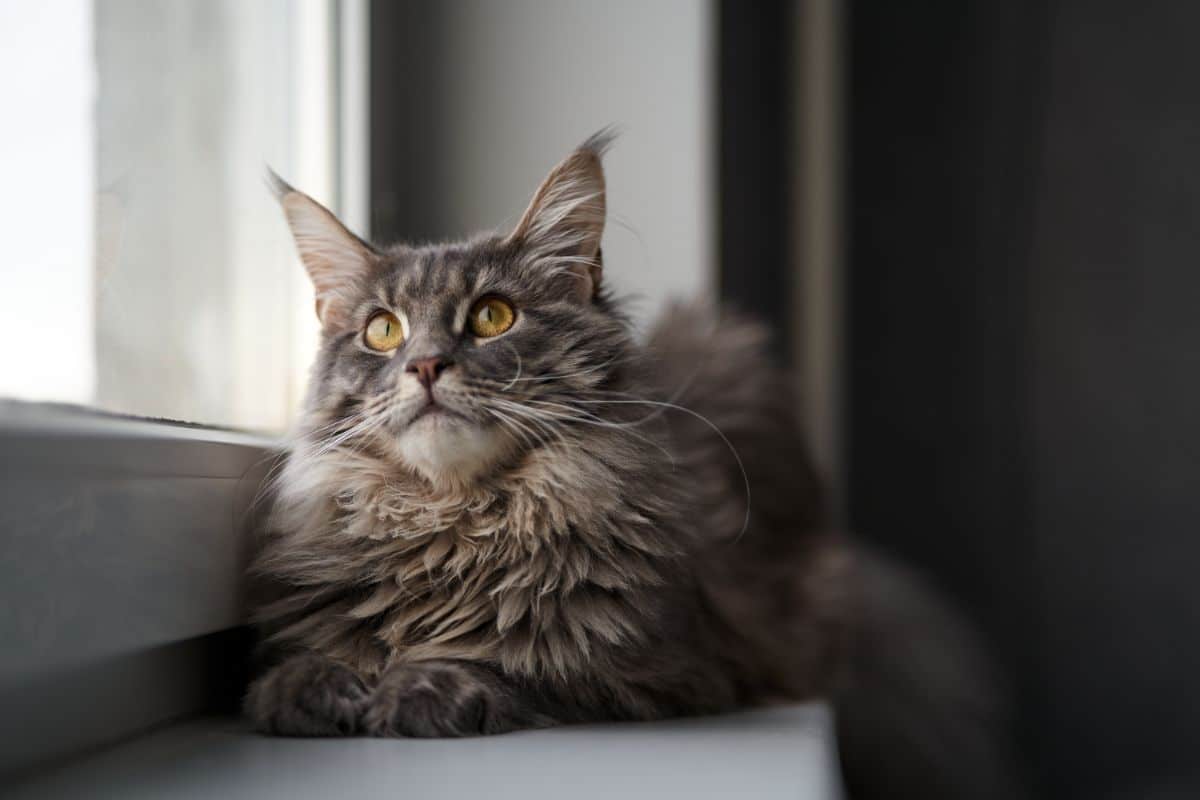 Cats take great comfort in the smell of their own pheromones. Headbutting releases these soothing scents, providing your Maine Coon with a sense of well-being and calm. This behavior is comparable to kneading, an independent gesture intended to create a sense of comfort and safety.
9. Figuring Out if You're Friend or Foe
Newly acquired Maine Coons need to determine who their friends are. Headbutting allows a cat to feel out a strange person and decide if they're friendly or hostile. Let the cat sniff you and gently return the gesture.
Some cats appreciate return headbutts; others do not. If your cat seems receptive, returning the bump can help you bond. However, some head scratches also deliver a friendly message.
Conclusion
Bunting seems aggressive but seldom is. Your Maine Coon headbutts you to mark you as a friend, show you love, express their trust in you, let you know something is wrong, and get your attention.
The action may be your feline friend providing a midnight wakeup call or simply a way of establishing you're safe. Weight the bunting in conjunction with your cat's other actions to ensure what they're trying to tell you.