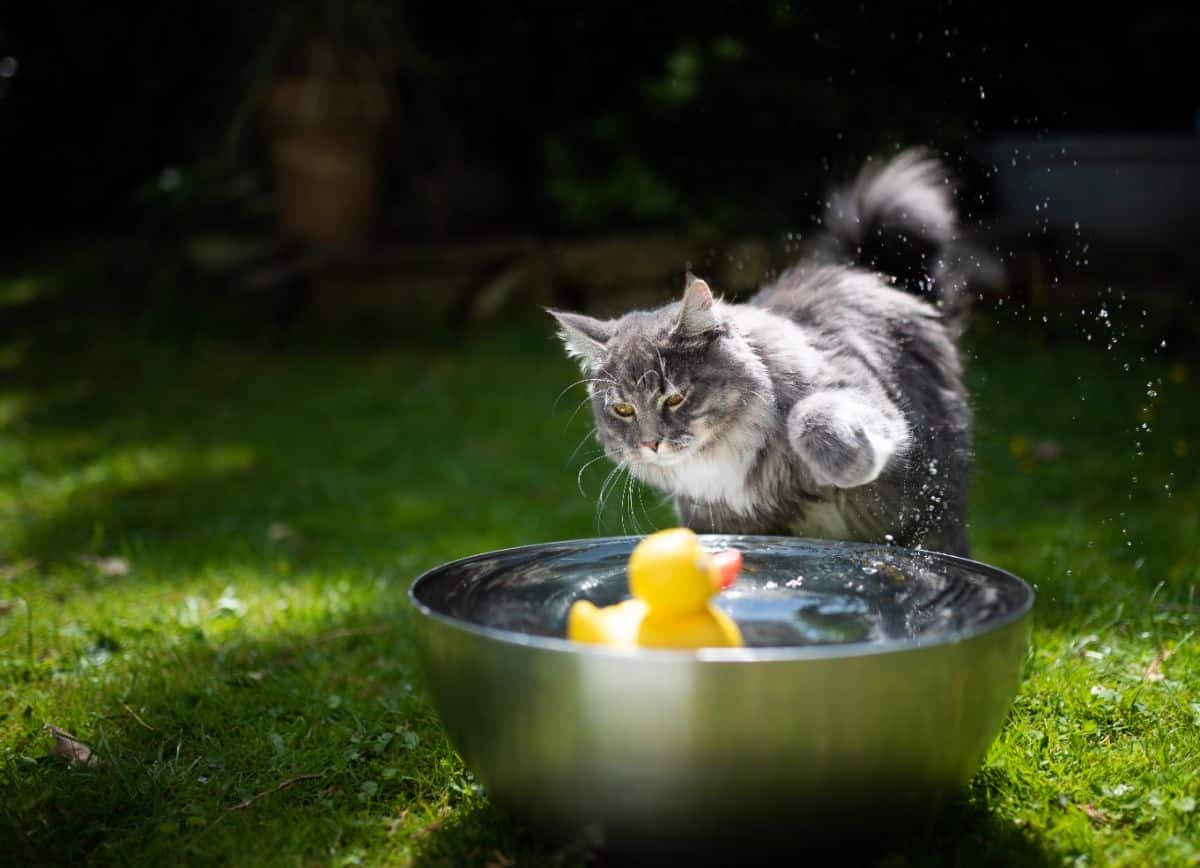 The Maine Coon is a noble cat many people like to have in their homes. However, contrary to most of their species, your Maine Coon may not like water. This may lead you to question why they feel that way.
Maine Coons and other cats have common reasons they don't like water, so you'll understand your cat as you review the most common reasons.
Jump to:
Maine Coons Love Water Fountains
Fearing the Water
Many cats develop a fear of water because of their previous experiences. For example, someone may have forced them into the water and scared them. Some cats also fell into the water in the past and fear they may drown or get hurt whenever they get in the water.
If your cat fears the water, work with a professional to see if you can help them. Doing so will give your cat a better chance of developing a tolerance for it.
Having Wet Fur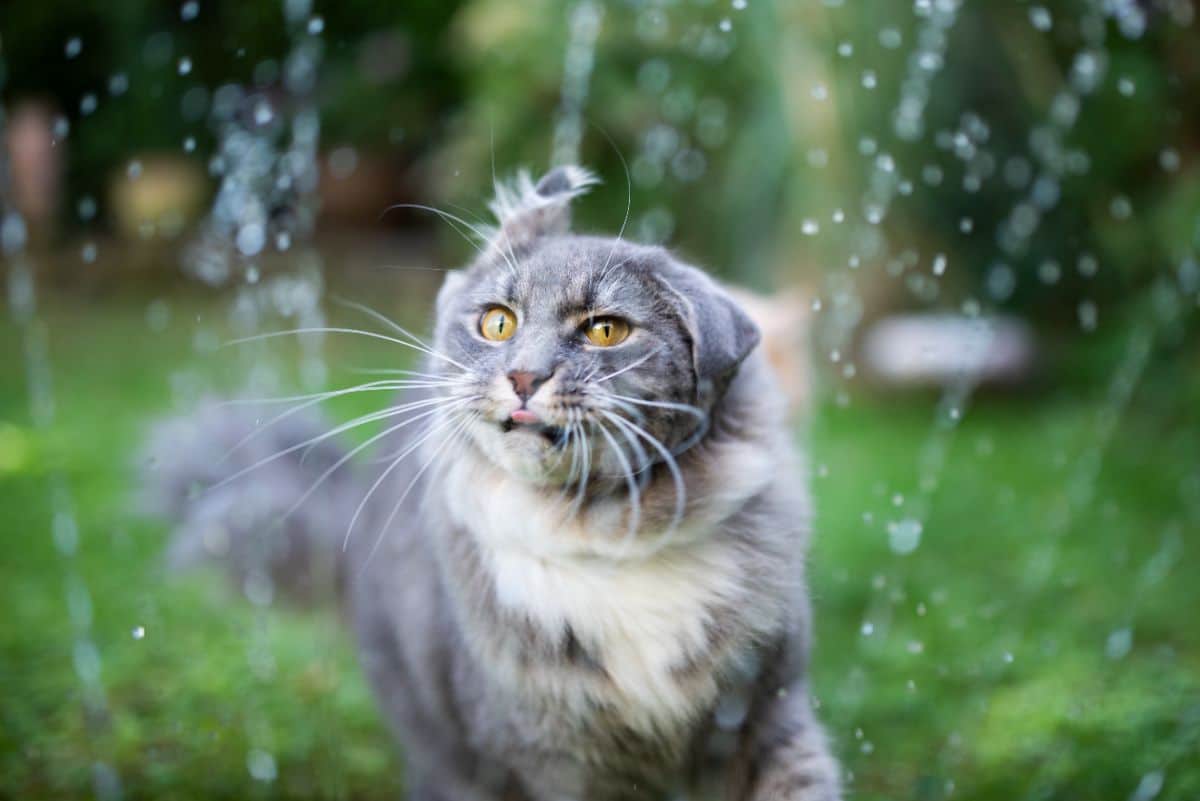 Some cats hate the feeling of wet fur. Not only does it feel uncomfortable for your cat, but it waterlogs their fur. Waterlogging means the hair absorbs the water and weighs the cat down, so they feel heavier than usual.
Most cats who hate wet fur will tolerate the water while in it but get upset when they initially get in the water or leave it. A Maine Coon's fur is more tolerant to water than most, but this can still happen. So make sure you dry your cat quickly to limit waterlogging and discomfort.
Dealing With Cold Water
Cats like to stay warm and don't want to get too cold. If you don't set the water to the right temperature, your cat won't like it. Some cats jump out of the water since the sudden change in temperature shocks them.
Make sure you make the water slightly warm or at room temperature. Maintaining the temperature and making it comfortable will limit this problem with your cat, so see what water temperature your cat prefers.
Using Squirt Bottles
Unfortunately, some people use squirt bottles as a punishment for cats. If the cat does something they don't like, they'll spray the cat with water. Such an approach causes the cat to hate water since they associate it with negative emotions.
Instead of using negative reinforcement for your Maine Coon, you should use positive reinforcement. For example, as they go into the water and stay near it, give them some cat treats to associate water with positive emotions.
Disliking Baths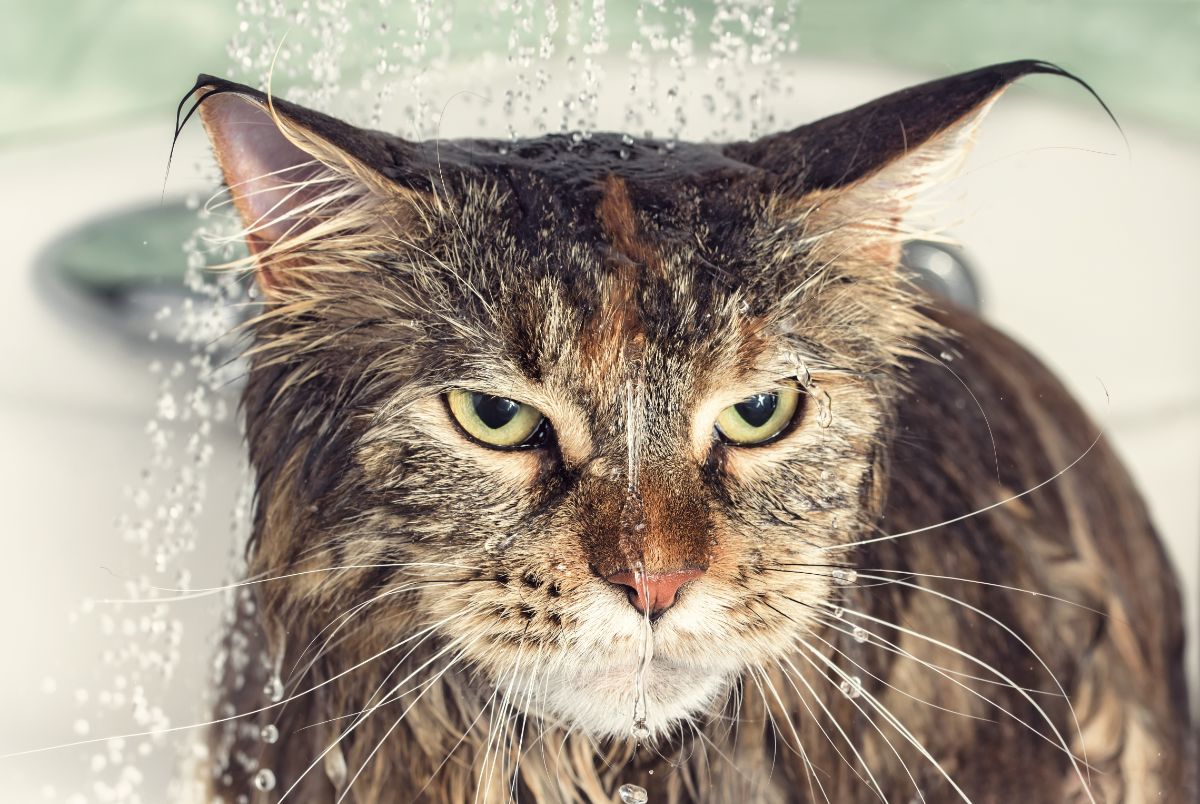 Some cats develop a dislike for baths. Some don't like to sit in water and have it running against them. Others may dislike shampoo and conditioner scents, so they don't want those scents all over them.
You need to keep your Maine Coon clean – especially with all that fur – so they'll need to take baths. If your cat refuses to cooperate during baths, try and use treats to get them to calm down. Otherwise, you can hire a professional to bathe your cat.
Final Comments
Maine Coons sometimes dislike water like other cats, so you should remain careful with them. Do your best to make your cat comfortable with water so they don't get upset. After all, you need to bathe your cat, so try your best to keep your cat healthy and happy.