All cats want their own bed. They may choose to sleep on the furniture, on your bed, in a box or a paper bag, but they still must have a cozy and comfy bed all their own! The Maine Coon is a large cat, known as the Gentle Giant because of how big Maine coons can get, so you know, you are going to want a nice sized bed for your baby.
As we also know from shopping for your own bed, not all beds are created equal. There are also so many types available for the Maine Coon as well as other felines. You have choices between memory foam, cotton batting, feathers or down, synthetic filling.
On top of all those choices, you also need to decide what the bed should look like. This means, it would be wiser to know what your cat is like, their personality traits. Does he or she like to hide inside a cave type area, does he or she prefer to stretch out and relax, or is the idea of cuddling up in a ball more your cat's style? We can go over the top styles, fillings and other qualities to help you decide what type would be the best for your Maine Coon.
Jump to:
A Cave bed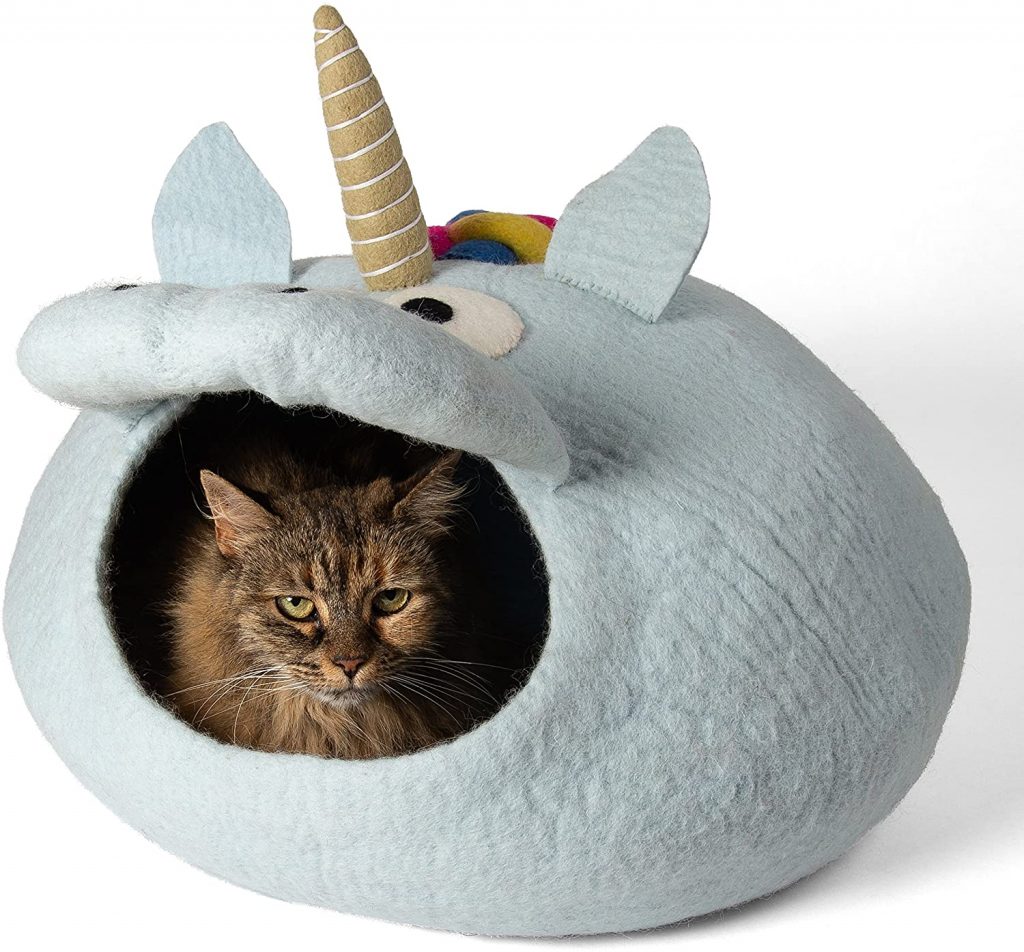 Your Maine Coon likes to feel safe and secure when it is sleeping. Giving your cat a bed that is shaped like a cave, where he can crawl in and not be discovered unless he chooses to be discovered may be one he loves. This Twin Critters Cat bed is made from 100% wool and is done using only top quality producers. The makers use only soap, water and Merino wool when they turn the wool into felt and then design and shape the bed. There are no harsh chemicals used in any stage of the process.
This bed is super soft, highly durable and has a simple 9 inch opening making it easy for the Maine Coon to crawl in and out at will. The bed is 12 inches tall and 20 inches across. Making it this way will keep your Maine Coon warm in the winter and cooler in the summer. This bed will safely hold a Maine Coon up to 20 pounds.
Luxury Hideaway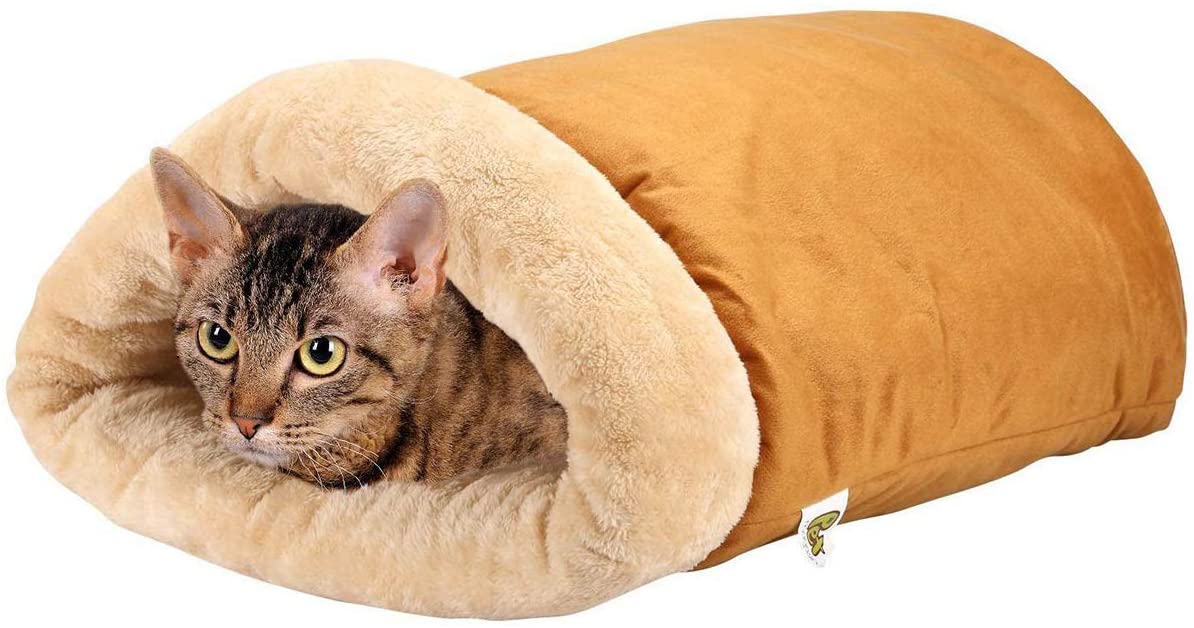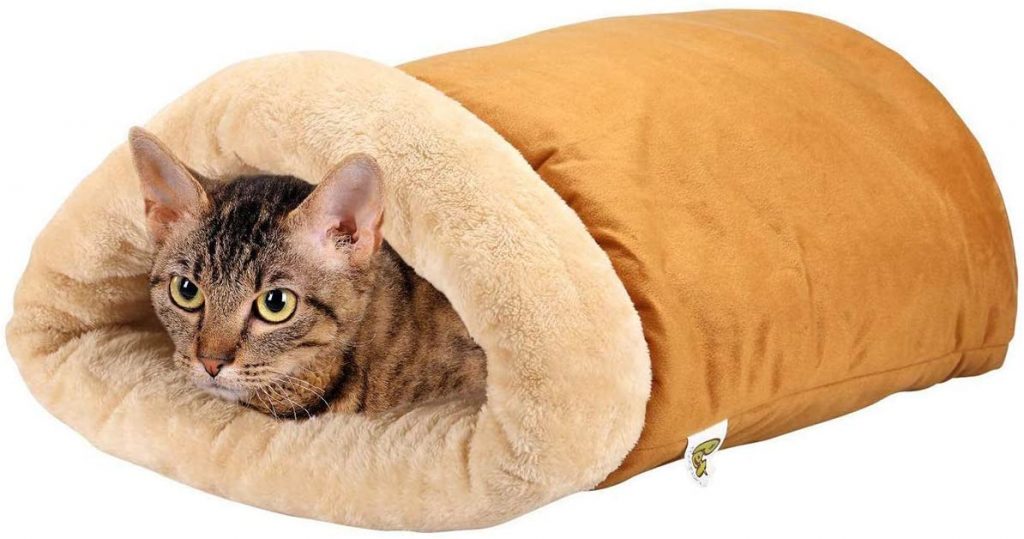 This is a bed to delight both you and your Maine Coon. On the outside it looks cozy enough to put your chilly feet inside to warm them up. The space is the perfect hiding spot for your feline fur baby. The bed is super versatile that can be laid out flat, rolled up to form a cocoon type of bed or even turned into a pod type space.
The bed has a faux fur lining and the outer section is made of durable microfiber. Fleece and foam padding complete this luxury furry feline resting spot. When placed in the cocoon position, the bed will measure 17 inches width, 12 inches high and with a wide 20 inch diameter.
Aspen Self Warming Cat Bed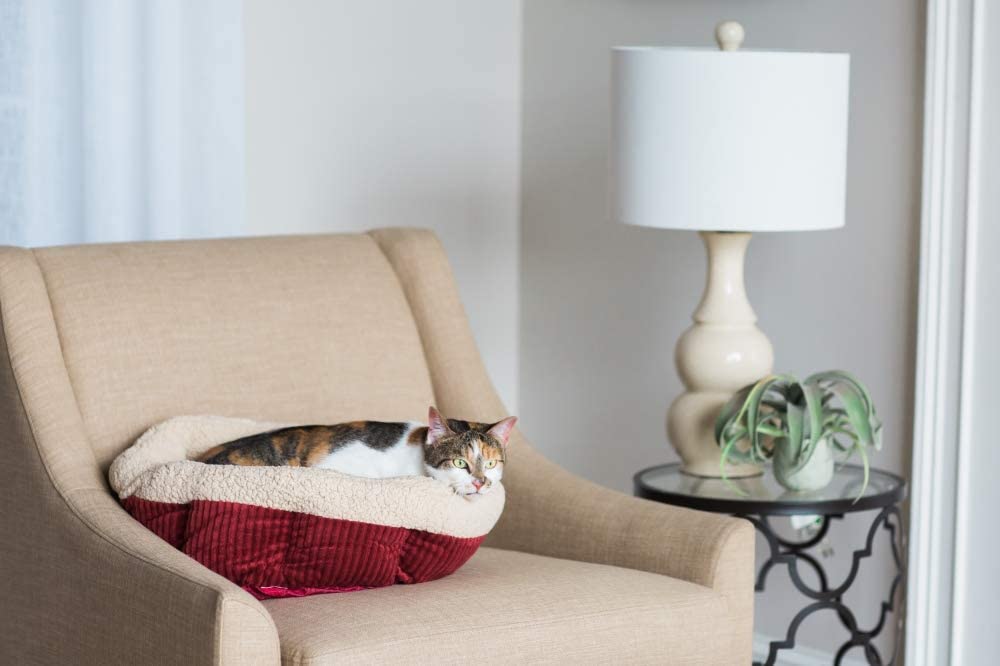 This is one of classic shape and design. There is more than enough room to keep your cat comfy in a stretched out, relaxed position. With a sheet of mylar made directly into the bedding, that is what makes this a self warming bed. Mylar is what looks like aluminum foil, is very thin and is carried in most emergency kits for vehicles, boats, planes and spaceships.
The bed is made with faux lamb wool, wale corduroy, has a non-skid bottom, is highly durable and machine washable. This bed does have a list of available sizes to choose from so you know that you will find the perfect one for your baby.
Thermo Kitty Heated Cat Bed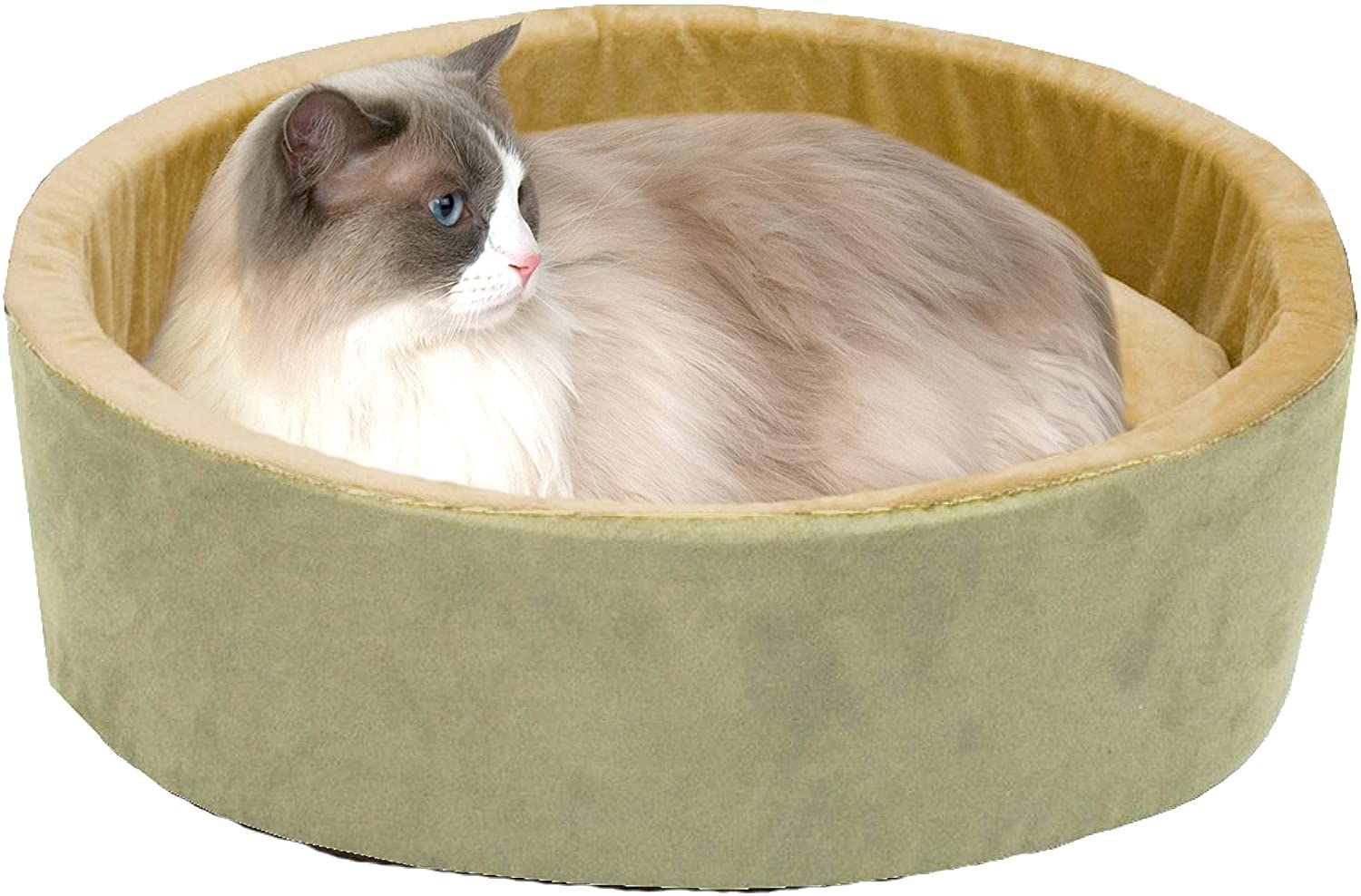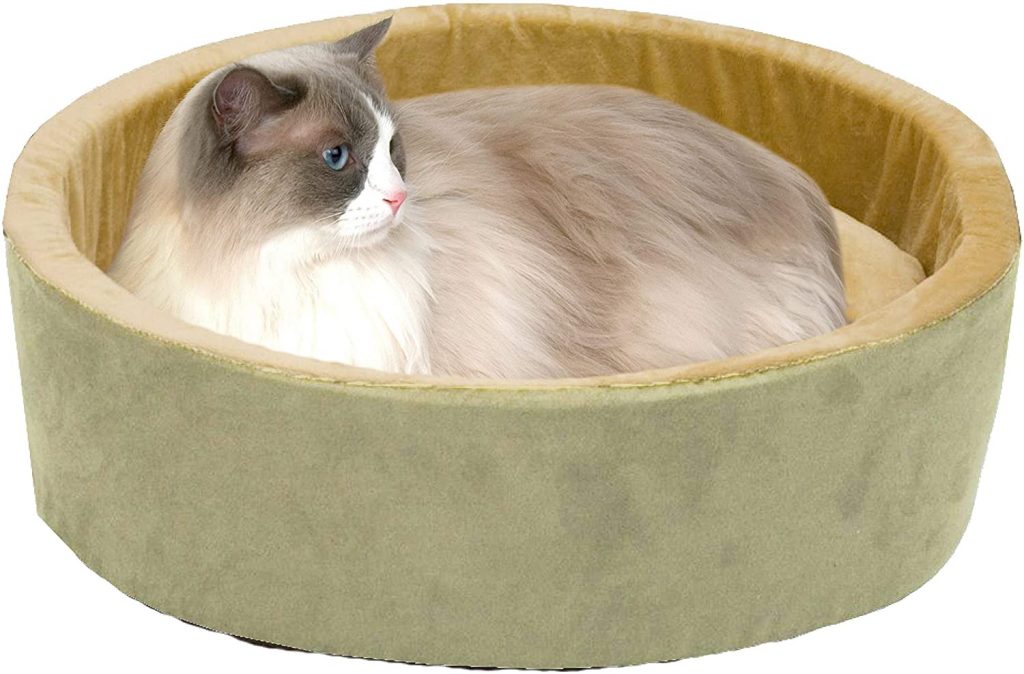 This is one of those beds that will make your baby feel cozy and comfortable the whole nap through. This bed has walls that raise up 6 full inches, giving the sense of security. The fill is a polyester fiber fill. This bed is machine washable, energy efficient and thermostat controlled. To ensure safety and quality, the bed is tested for electrical safety, tested and certified by both USA and CA labs. The cover is removable for easy cleaning. This bed is available in two sizes, 16 and 20 inches.
Cubed Style Bed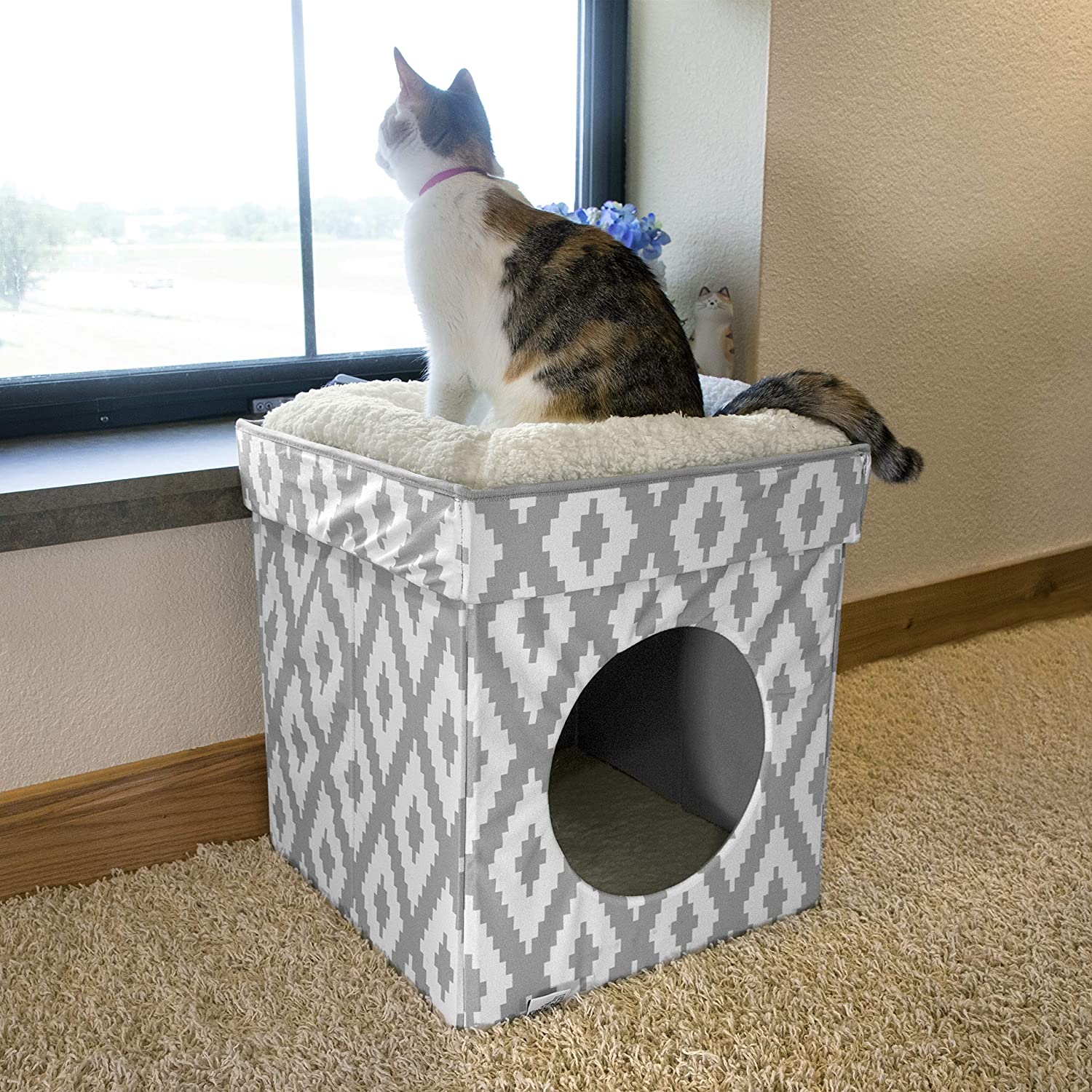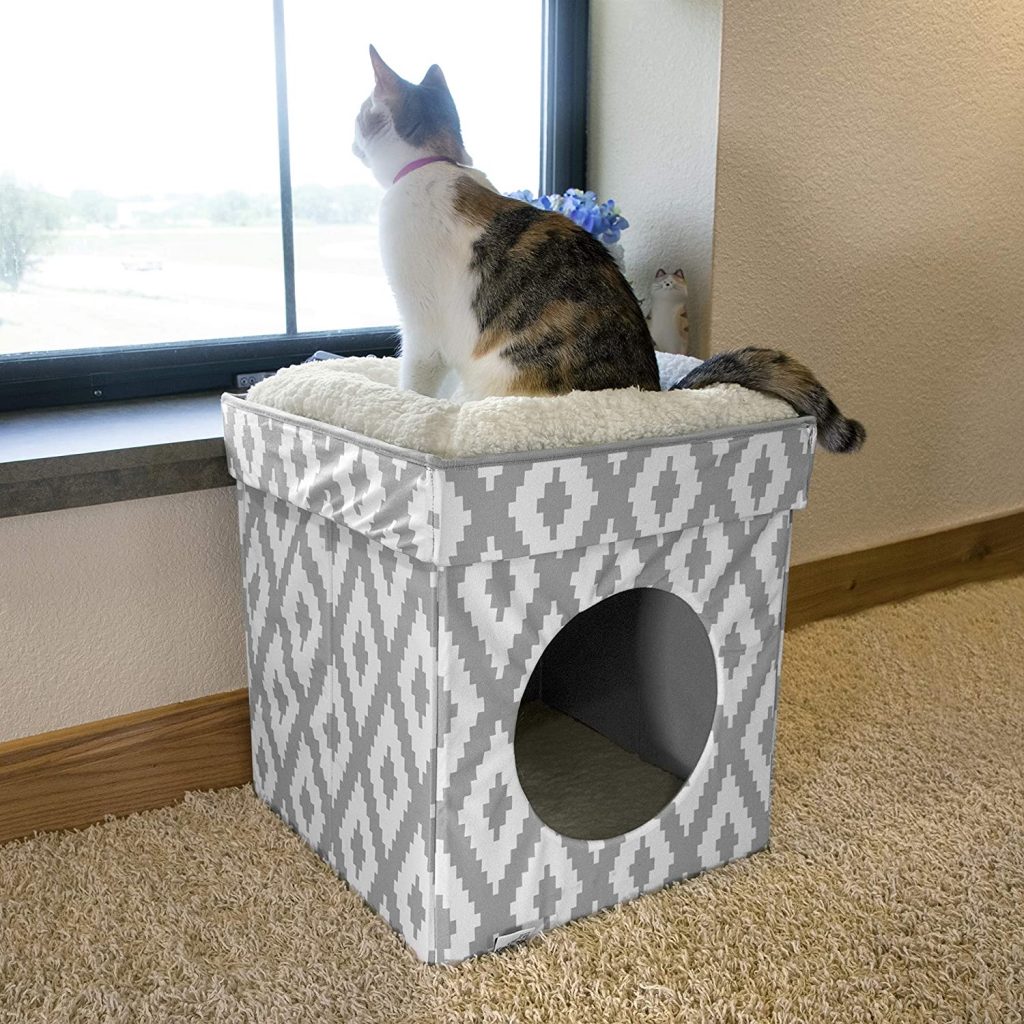 This is a perfect bed for two. One furry feline will curl up on the top and fall asleep while the other crawls in and attempts to hide from the world. Fabric side walls are sturdy, yet will fall and fold quickly when needed. The Cube will come with one fur fleece mat, one top cushion and the cube. The cubes are available to stack one on top of the other. The entire cube with the pillow and the mat are all machine washable.
Cat Tent Bed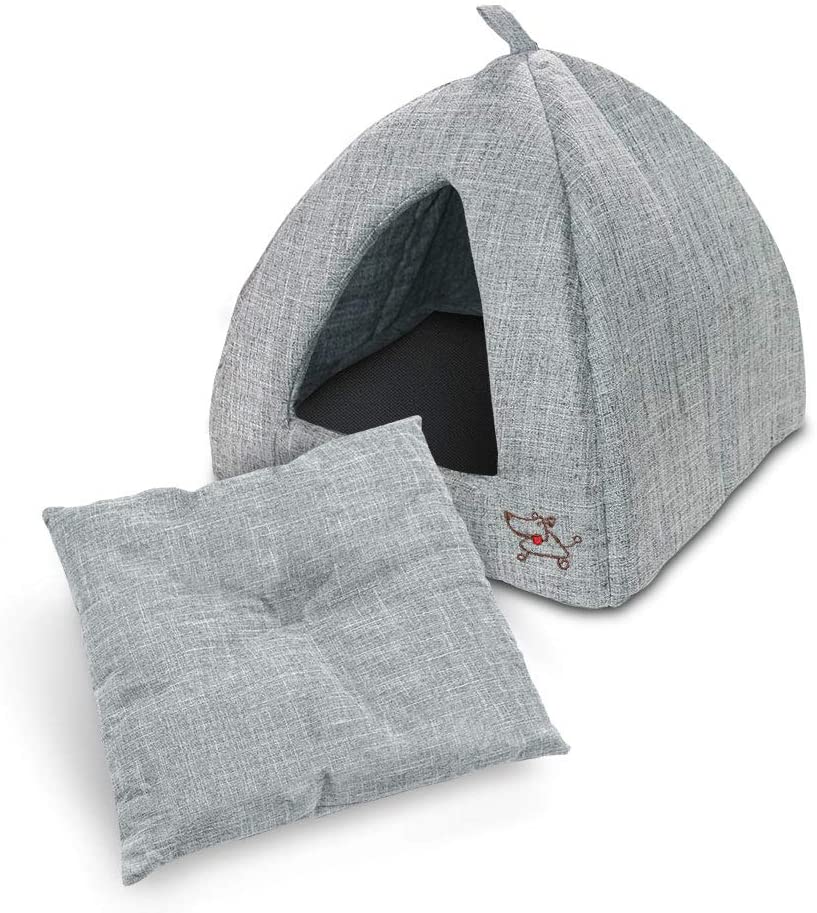 This is made for allowing your Maine Coon to feel safe and secure, comfortable and relaxed and yet enjoy having a unique bed all his or her own. This is a bed with a gorgeous and modern appearance to match your home decor. Your Maine Coon will feel completely enclosed except for the front door. The bed is made of a soft poly-foam lining to keep the bed soft.
This also ensures that the bed will keep its shape, washing after washing. You get to choose from a variety of faux suede, linen and corduroy. Complete with a non-skid base so the feistiest of felines can dive into bed and the bed will not fly across the floor.
The Calming Donut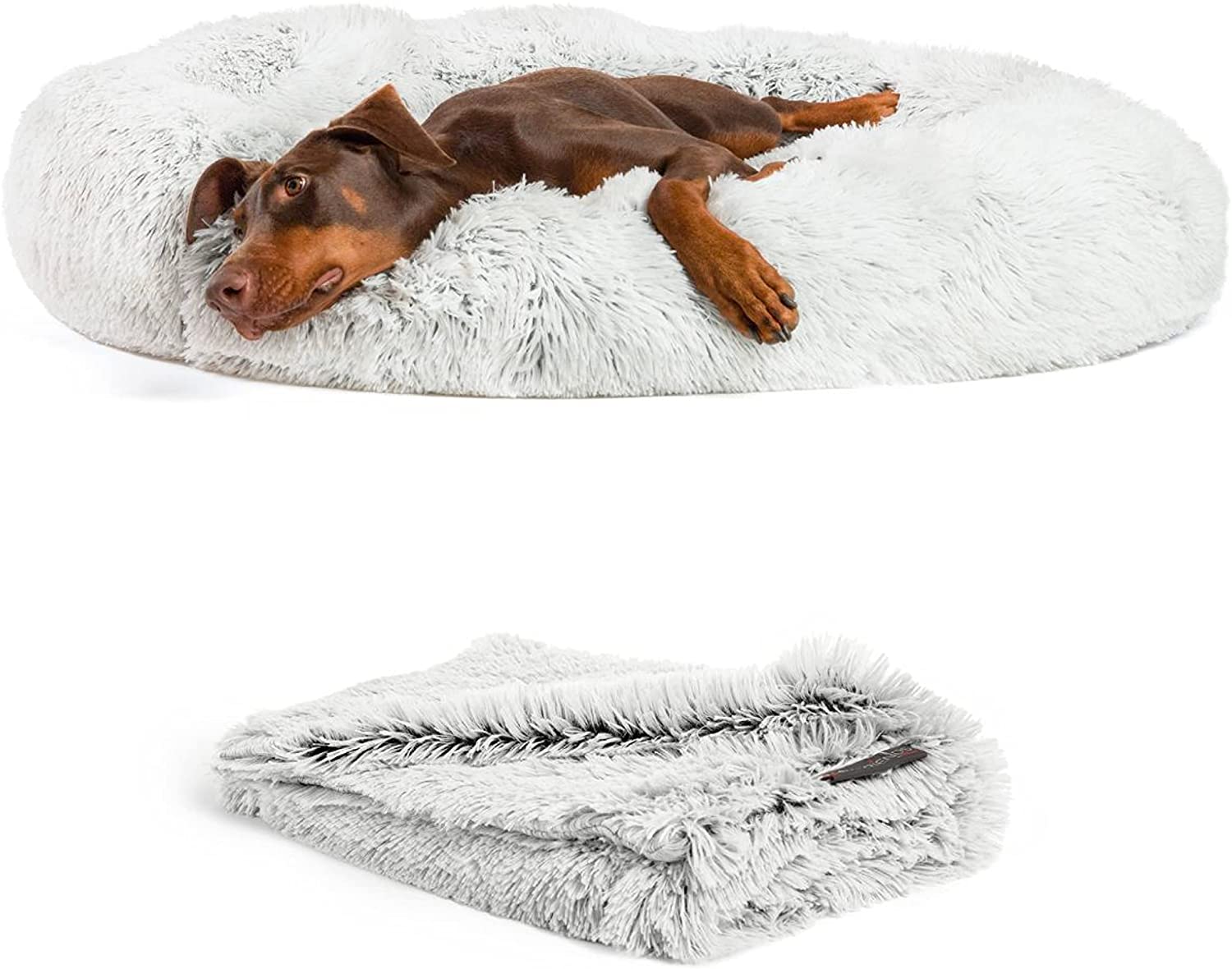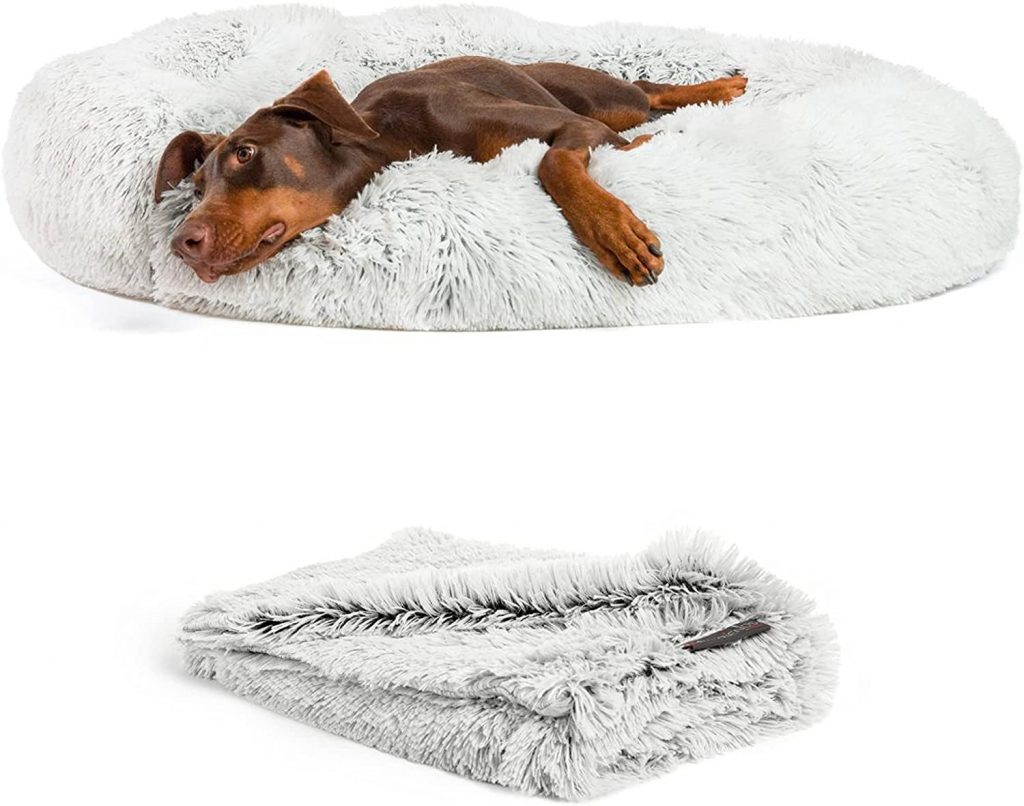 This Cat Bed is one that has been designed with thought and care. It has a therapeutic design built in to help provide support for the neck, the orthopedic joints, head and muscles. The bed is reviewed to last three times longer than most other beds on the market. Your friendly feline will be inviting her friends over for sleepovers once she has this bed.
It measures a good 45 inches square, more than enough room for two. It is also made with a self warming vegan shag type fur. This lining and filling will surely remind your Maine Coon of sleeping when curled up in it's mother's paws.
Classy High Rise Bed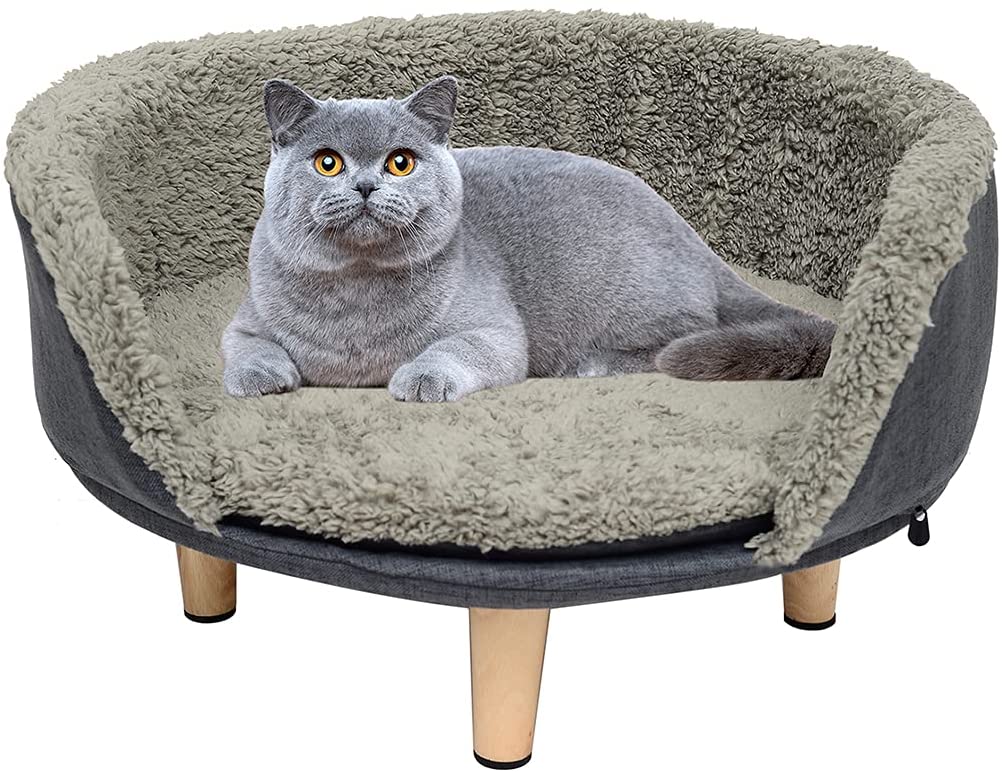 It will make your Maine Coon feel as though they own the highrise. This bed is lifted off the floor just slightly, is modern and very stylish so it will match any decor. This bed is impressively large so that your cat will not outgrow the bed. Finished with beautiful wood trim, you will have a mid-century modern design. The measurements are 37 inches by 29 inches and the frame is almost 10 inches off the floor.
With such a wide selection of materials available for the outer shell and also the filling, your Maine Coon will have the bed of his or her dreams. These are just some of the beds available for your Maine Coon. They are comfortable, made with high quality materials, designed to specifically fit large gentle giants such as your Maine Coon.
Cat beds help establish a routine with your Maine Coon. It encourages the Maine Coon to stick to one place only when he or she sleeps. There is no doubt that your Maine Coon is going to want to lay down on your bed, maybe on the furniture and you will need to attempt to remind her that she has her own bed.
Keep in mind that it is actually better for your health and your cat's health to sleep apart from you. Maine Coon Cats have extravagantly long hair which will constantly be shedding in Maine Coon cats and will float around the room and can get into your throat causing an irritated throat. Cats also do not like being disturbed when they sleep, so to have them in their own bed is likely safer for anyone around them if they are scared awake.
However, we do all know that cats, especially a Maine Coon has a mind of it's own. They want what they want, when they want it. Cats are also very instinct driven animals. They will sleep anywhere they choose to lay their head down. To them it does not mean that they will never sleep in the perfect cat bed that you buy them, they may, once in a while. They are not adverse to sleeping on the floor, a soft cushion, a cozy and warm bed or even in a sink.