While most cats are usually pretty relaxed, lounging around at home, there are times when they are just itching to get out of the house. This can give several cat owners a false sense of security that their cat would most definitely be somewhere around the house only to find out hours later that their cat isn't on the property anymore.
Discovering that their cat is missing could send even the calmest people into a frenzy. Of course, who would want their beloved pet to suddenly disappear? Well, with a GPS tracker for cats, you no longer will have to worry about your baby disappearing anymore.
The best part is that we live in the era of technology, so why not use it to our advantage? There are several different types of GPS trackers for cats. To help you out throughout the pain-staking process of shortlisting potential ones, we have created a list of the best ones out there.
Jump to:
Cube GPS Tracker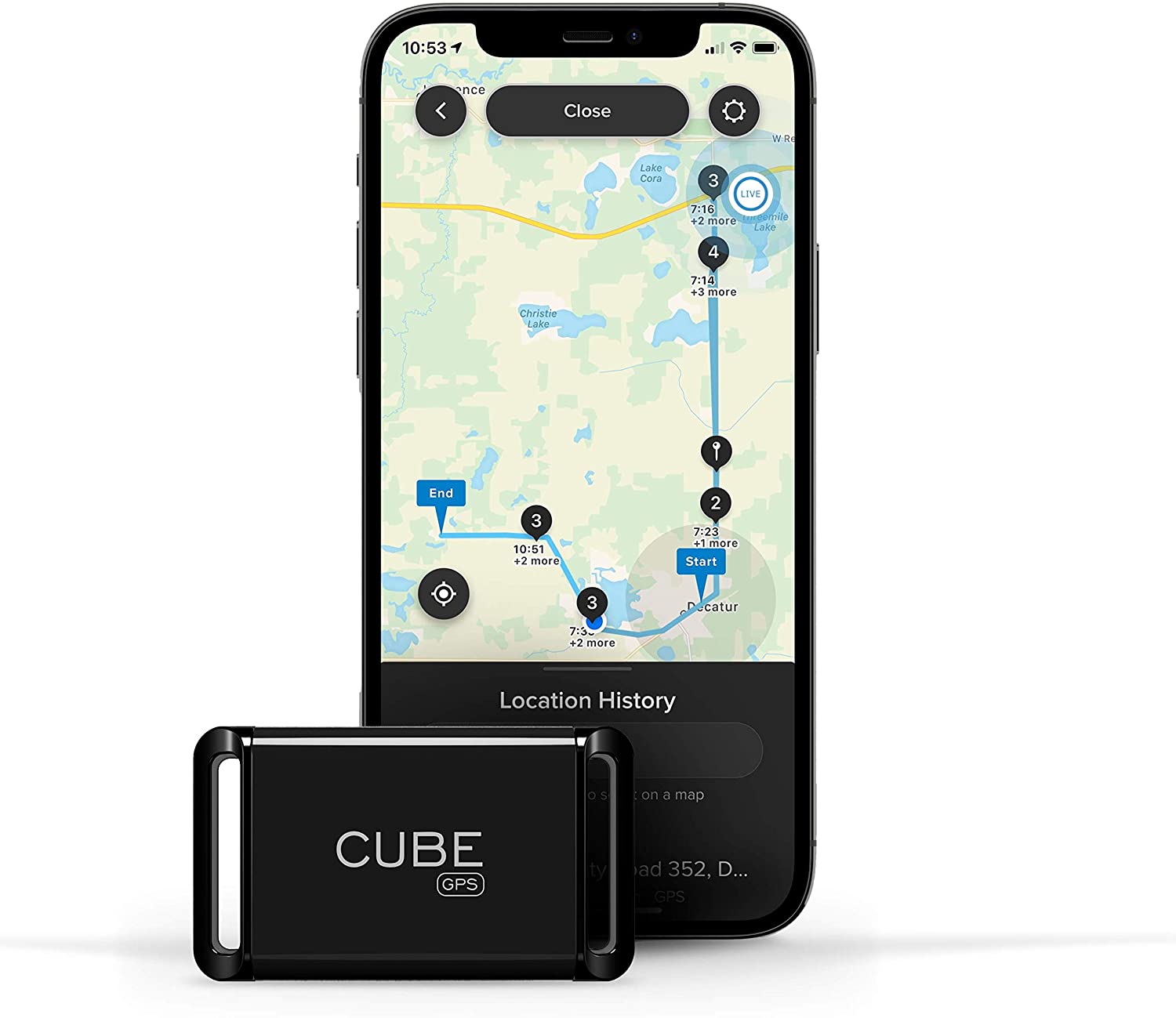 The Cube GPS tracker is perfect for cats of all ages. This is because of the fact that it does not come with a permanently attached strap, so you can adjust it according to the size of your cat. This GPS tracker for cats comes with several useful features, which includes real-time GPS tracking, Wi-Fi and Bluetooth connection, and even the ability to use cell tower triangulation technology to exactly pinpoint the location of your cat. That is not all; the Cube GPS tracker also has a slot for a SIM card, which particularly connects to Verizon's network.
You can easily clip this GPS tracker onto your cat's existing collar and even set a particular distance that your cat is allowed to travel. So, if that distance is crossed, the tracker will automatically alert you. This GPS tracker, instead of relying on cells for battery which could run out any time, is charged with USB chargers, just like our phones. The battery life of this GPS tracker is incredible, and it can last anywhere between ten to sixty days if it has been completely charged.
It can also be accessed by several different users. So, if you are busy, you can rest assured that others will still be updated with your cat's location. That is not all; the biggest advantage of this tracker is that it is not limited by distance and will always provide a precise location. However, it is important to note that you will have to purchase either a monthly or a yearly subscription in order to fully utilize the features of this GPS tracker for cats.
Whistle GPS + Health + Fitness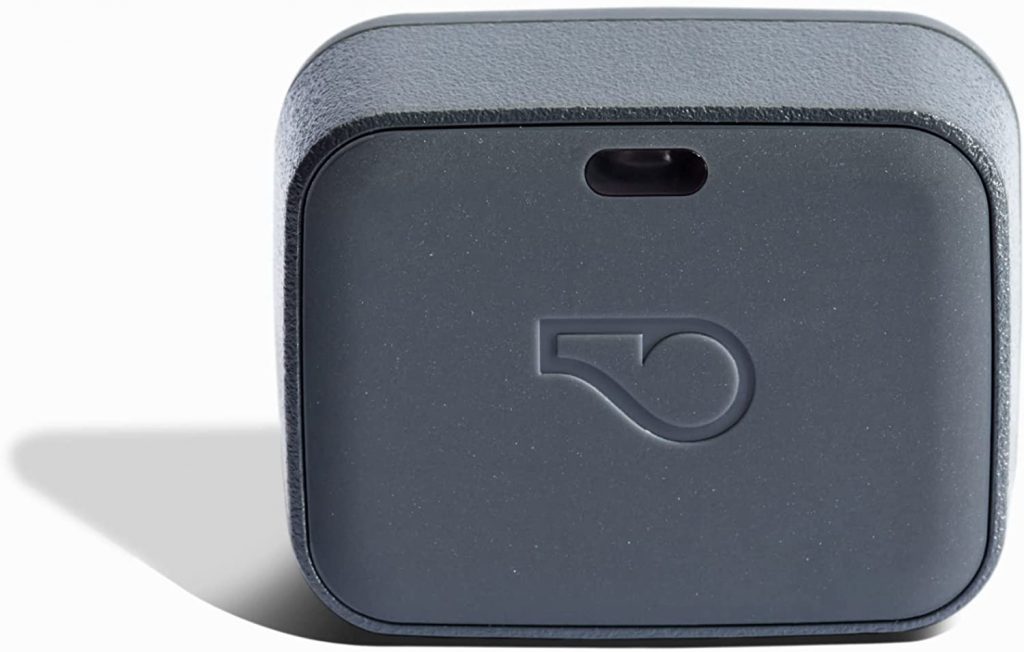 This is one of the most top-quality high-end GPS trackers for cats that you can get your hands on. It has several incredible features and some great customized options for the way you want to track your cat. This tracker not only sends alerts on the application but also on text messages and emails. So, it doesn't matter if you've got a Wi-Fi connection or not; you will always be alerted if your cat leaves your home.
This tracker works shares the layout of Google Maps to help you track your cat in real-time. The Whistle GPS also has a feature that helps you contact a vet directly. It also has a great battery life, which can last for around twenty days.
Not to mention that it doesn't just track your cat's location, but also activity, habits, and calories burned. It even has the ability to track your cat's sleeping pattern. You'll finally find out how much your cat loves to sleep and quantify it. However, it does require a monthly subscription.
Girafus Cat Tracker
The Girafus cat tracker is a particularly interesting and unique cat tracker since it makes use of radiofrequency. This allows it to track your cat up to a distance of 1600 feet. Let's be honest; our cats won't be traveling any further than that.
One reason why radiofrequency is incredibly convenient since its signal does not experience any interference with cellular devices. So, it is also not dependent on any cellular data to work or send alerts. You can easily attach this GPS tracker to your cat's collar and relax.
This tracker features a rechargeable battery, which has an incredibly long battery life of one entire month. That is not all; this is also one of the few GPS trackers for cats that comes with an LED light used for indicating the direction and even signal tones. These two features are particularly incredibly useful when you're out on the streets looking for your cat and wanting to pinpoint the exact location of cats because we all know how cats love cozy places and hiding in corners.
Although the price of this GPS for cats is a bit on the higher side, the great thing about it is that you don't need to purchase any monthly or yearly subscription packages. So, you will only have to make a one-time payment, which is incredibly convenient in comparison to having to pay consistently, which can be quite a hassle.
Jiobit - Smallest GPS Tracker for cats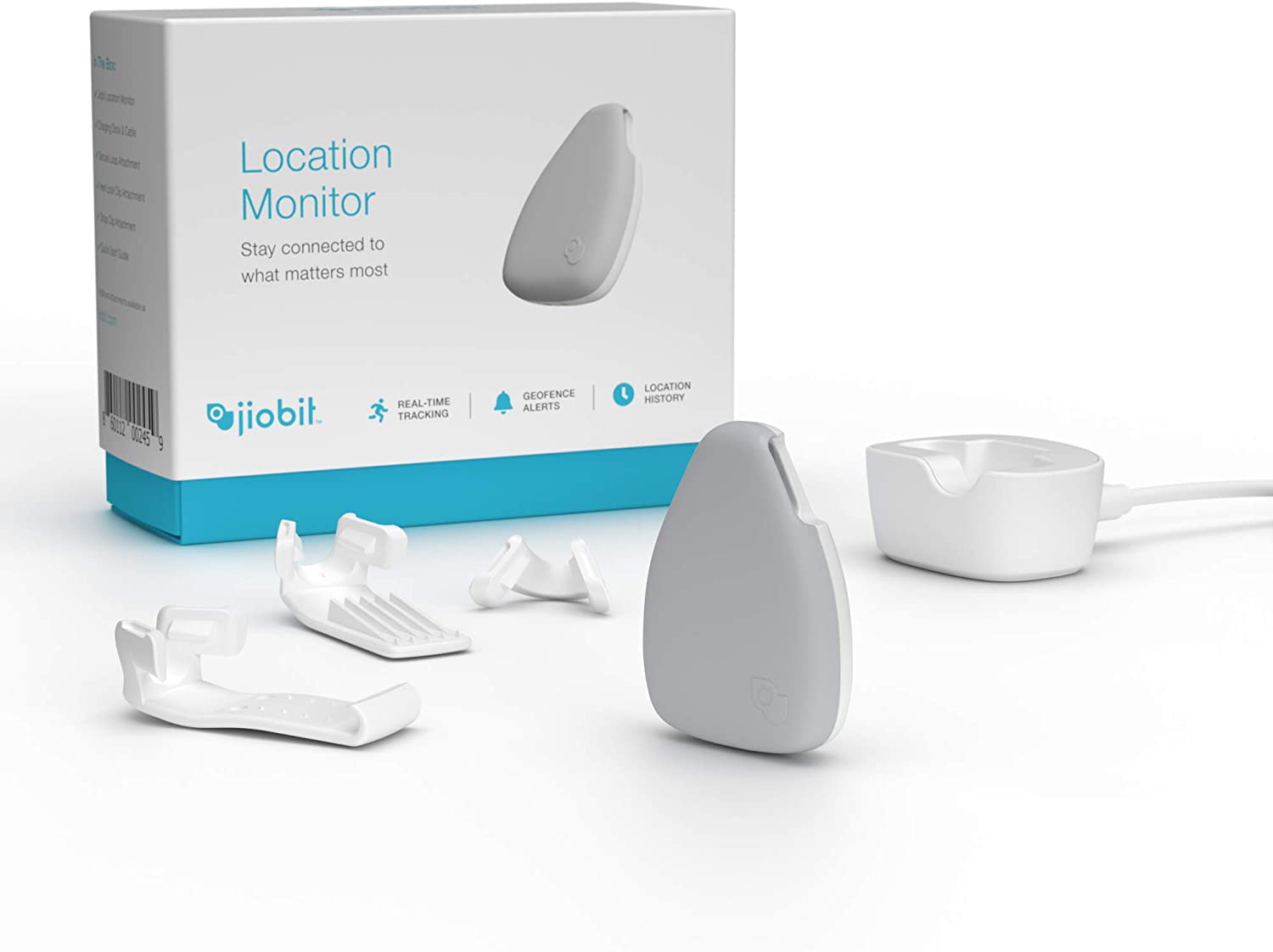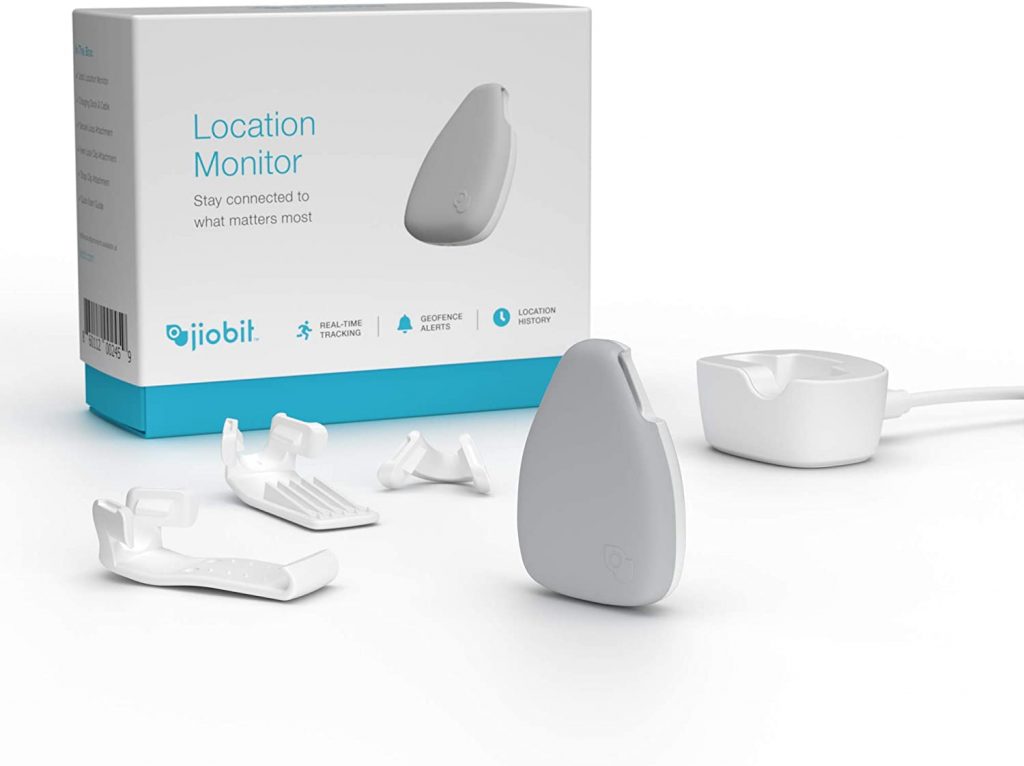 The Jiobit cat tracker is a particularly hi-tech GPS tracker ideal for tech-savvy cat owners. It makes use of GPS, cellular data, Wi-Fi, and even Bluetooth to help pinpoint where your cat is in real-time. It is one of the best GPS trackers out there since it is incredibly lightweight, durable, and even resistant to water.
This GPS tracker for cats is one of the few that has received incredible reviews on all platforms, including Amazon. So, it is surely worth its price. It is also incredibly secure as it has data encryption capabilities and provides an overall high level of security. So, you will receive an advanced level of protection while it constantly monitors your cat.
This GPS tracker for cats offers a variety of useful features, such as alerts provided in real-time, constantly updating location status, and it even gives you the ability to set up a geofence. This GPS tracker comes in an entire kit form as it includes the GPS tracker, a USB cable for charging, a charging dock, and several different types of clips, which include a hem-lock clip, a strap clip, and even a secure loop. Apart from that, you will also receive three different guides that will help you set up this incredible GPS tracker for cats.
The battery life of this GPS tracker is quite substantial, and it can last for around seven days. So, you can set up a weekly alarm and ensure that it is charged at all times. However, you will have to purchase a subscription on top of the purchasing cost.
Tractive Waterproof GPS Pet Tracker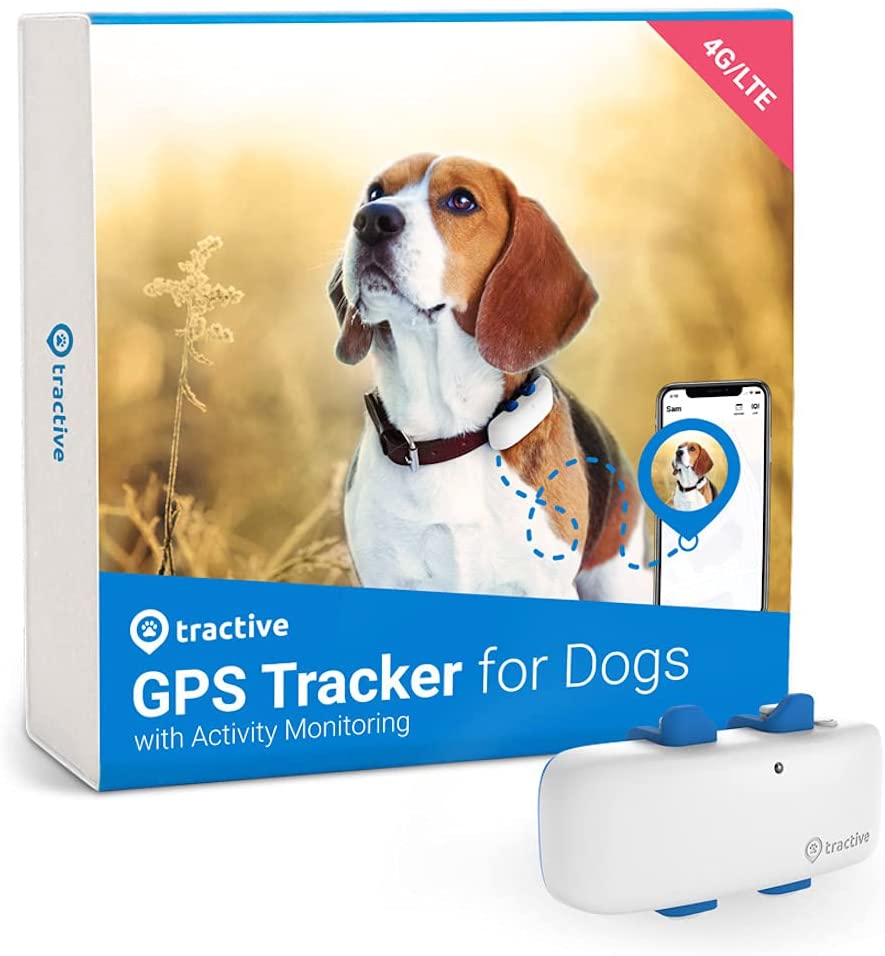 Don't let the dog on the packaging fool you. The Tractive GPS tracker is another perfect option for your pet cat. Not to mention that it is an incredibly budget-friendly option for you. The best part is that despite having a great price point, this GPS tracker does not compromise on quality or features. It is made of a mixture of silicone and plastic, which means that it is waterproof. However, it is only ideal for cats that are over nine pounds.
Like all great GPS trackers for cats, this one can be attached to not only your cat's collar but also its harness, which makes it extra secure. It has incredibly tracking capabilities, which includes sending alerts to your phone if your pet has crossed a boundary. This is possible due to its virtual fence feature. The battery of this tracker can last from anywhere between two to five days and can be charged using a charging cable. Not to mention that it has no limitations when it comes to tracking distance.
However, it is important to note that this tracker can only be used for adult cats as it could be a bit bulky for kittens. It is also known to go through frequent re-syncing. You will also need to purchase a monthly subscription, which is quite affordable.
Not only are GPS trackers amazing and incredibly useful for when your cat goes missing, but they have several other uses as well. Sometimes you just want to explore the great outdoors with your pet or even travel with them. That is when a GPS tracker for cats comes in handy. You can easily let your cat go and explore new environments without having to worry about losing track of it.
You can easily use the tracking application on your phone to pinpoint its exact location. That is not all; if you live in a house and are debating whether you should put up a fence so you don't lose your cat, you no longer have to go through the pain-staking process since GPS trackers allow you to establish a virtual boundary.
We all know that a fence can't stop your cat from roaming the outdoors. This way, not only will you be saving money but also be alerted if your cat were to cross the virtual boundary you set.